Diamond Platnumz's Wasafi Media Honors Barnaba Classic With A Special Award | SEE DETAILS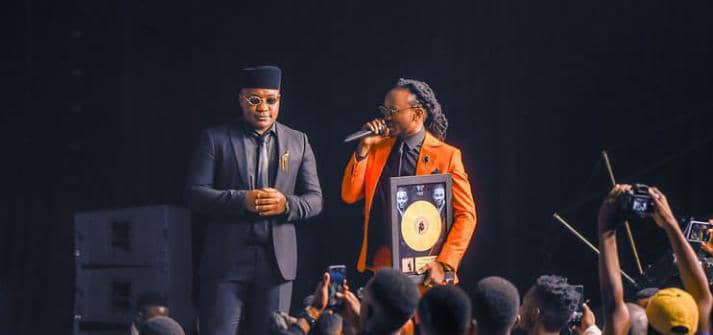 Legendary Bongo Fleva Singer Barnaba Classic has been given an award by Diamond Platnumz's Wasafi Media Group, an award that recognizes and celebrates Barnaba Classic's legacy in the Bongo Fleva Music Industry.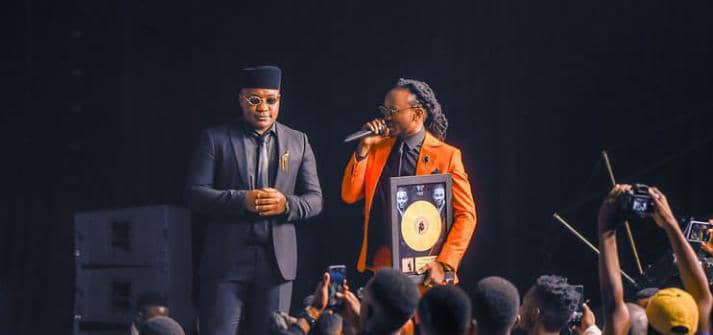 Without a doubt, Barnaba Classic just had one of the best nights of his career after his contribution to the Bongo Fleva Music Industry was recognized by Wasafi Media. Barnaba Classic has just dropped his highly anticipated album known as "Love Sounds Different" which sees the award-winning singer celebrating his 18 years tenure in the Bongo Fleva music scene.
At the end of the highly publicized album launch, which took place at the prestigious Mlimani City Hall, Dar Es Salaam Tanzania, Wasafi Media gave a special award to Barnaba Classic for his contribution to the Bongo Fleva music industry, a plaque which was offered by the CEO of Wasafi Diamond Platnumz who is also featured in the opening track of the album titled "Hadithi".
The album launch aired live on Wasafi TV and Wasafi Media Youtube Channel and it saw Barnaba Classic performing the album tracks live on stage with the featured guests such as Diamond Platnumz, Jay Melody, Jux, Mbosso, and many other artists.
Apart from the honorary plaque, Barnaba Classic has also won many awards throughout his career including the Tanzania Music Awards in 2011 in the Zouk/Rhumba Category. But also in 2013, he won the Category of Best Male artist in the same Tanzanian Music Awards
Listen To Barnaba Classic's "Love Sounds Different" Album: