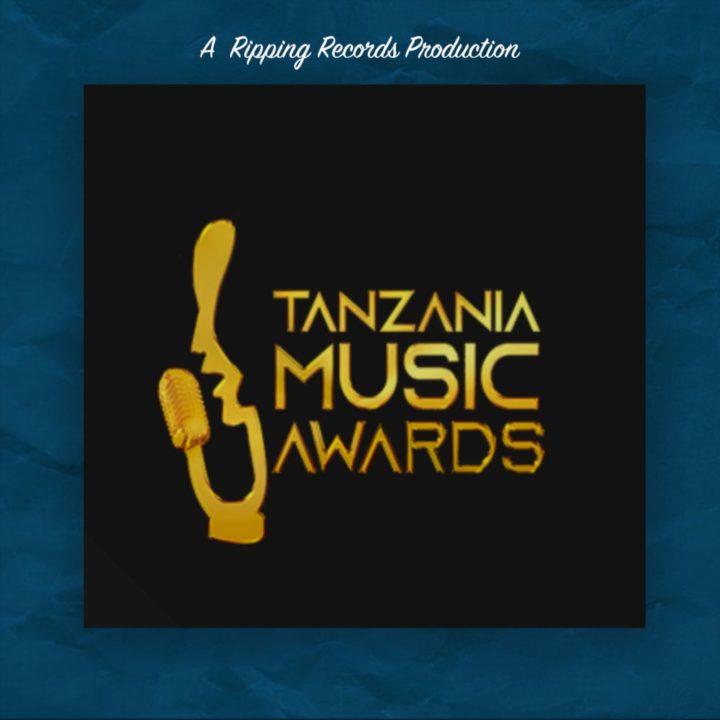 The 2021 edition of the Tanzania Music Awards was held at the prestigious Julius Kambarage Nyerere International Convention Center, Dar Es Salaam, on April 2nd, 2022. Notjustok presents the full list of winners for the 2021 Tanzania Music Awards.
Ali Kiba once again became the hero of the night after bagging 5 awards including Album Of The Year and Video Of The Year while Harmonize, Nandy and Singeli artist Sholo Mwamba went home with 3 awards.
Here Are The Winners Of the 2022 Tanzania Music Awards. The Winners' names are bolded :
BEST FEMALE DANCE/ZHOUK/RHUMBA
ANN ANNIE
LUIZER MBUTTU
REHEMA KHAMIS TAJIRI
SHOLINDER M KILASI
NAOMI S CHUWA
BEST MALE DANCE/ZHOUK/RHUMBA
CHARLES BABA
MUUMINI MWINJUMA
MELODY MBASSA
EDDO SANGA
OMBENI URASSSA
BEST DANCE/ZHOUK/RHUMBA SONG OF THE YEAR
MCHAWI NDUGU- MSONDO NGOMA
FENESI - MUUMINI MWINJUMA
KWAKE YEYE - MELODY MBASSA
PENZI SIGARA KALI - TWANGA PEPETA
BADO KIDOGO - JOACHIM LEMA
BEST FEMALE VIDEO VIXEN
SUGAR QUEEN
PILI MAGUZO
MWAJUMA B MWAJUMA
LISA
SABRINA MWILIMA
FEVUSHKA
BEST MALE VIDEO VIXEN
RAYMOND KIPANGA
PETER
RASHIDI
SENGA
FRANCIS GOLIAMA
MOZEE KAMANA
SELEMANI MASENGA
BEST FEMALE TAARAB MUSICIAN OF THE YEAR
SIKUDHANI ALLY
NASRA SHABAN ABDALLAH
FATMA MAHMOUD
KHADIJA YUSSUF
MALKIA LEYLA RASHID
BEST MALE TAARAB MUSICIAN OF THE YEAR
MZEE YUSUPH
MWINYI MKUU
BEST TAARAB SONG OF THE YEAR
MSINIFOKEE - JAHAZI MODERN TAARAB
KEEP ON TALKING - MWINYI MKUU
TUNAPWAGA NA UHURU - DAR ES SALAAM MODERN TAARAB
ROHO MBAYA UGONJWA - MWANAHAMISI POGOBA
BEST FEMALE SINGELI MUSICIAN OF THE YEAR
SNURA
MIMAH
REHEMA KHAMIS TAJIRI
LAMONA
BEST MALE SINGELI MUSICIAN OF THE YEAR
BALAA MC
SHOLO MWAMBA
KINATA MC
MAN FONGO
MEJA KUNTA
BEST SINGELI SONG OF THE YEAR
ASILI YETU-SHOLO MWAMBA
DO LEMI GO - KINATA MC
STRESS - BALAA MC
WEWE - KALA JEREMIAH
UGAIGAI - FIDO
BEST FEMALE MUSIC PERFOMER OF THE YEAR
MAUA SAMA
NANDY
SARAPHINA
SHILOLE
ANJELLA
BEST MALE MUSIC PERFOMER OF THE YEAR
HARMONIZE
ALI KIBA
SHOLO MWAMBA
DULLA MAKABILA
WHOZU
BEST FEMALE TRADITIONAL / ASILI MUSICIAN OF THE YEAR
SHOLINDER
JOYCE MWAIKOFU
BEST MALE TRADITIONAL/ ASILI MUSICIAN OF THE YEAR
SHOLO MWAMBA - ASILI YETU
WARRIORS FROM THE EAST BAND - AFRIKA NDIO NYUMBANI
HAMZA KALALA - SHELI SHELI
MSAFIRIO ZAWOSE - SABABA
K2GA - GOMA
BEST SONG TADITIONAL/ ASILI OF THE YEAR
ASILI YETU - SHOLO MWAMBA
CLIMATE & HERITAGE - CHEMICAL
SHELI SHELI - HAMZA KALALA
NDITO - BAHATI FEMALE BAND
BEST LOCAL COLLABORATION
NDOMBOLO - ALI KIBA
SHIKILIA - PROFESSOR JAY
UNAUA VIBE - RAPCHA
LOYALTY - DARASA
LALA - JUX
BEST MUSIC COMPOSER
CHEGE
MAARIFA
STAMINA
ALI KIBA
MARIOO
BEST MUSIC LYRICIST
ALI KIBA - UTU
MARIOO - MIAMOR
PROFESSOR J - UTANIAMBIA NINI
RAPCHA - LISA
DARASA - LOYALTY
BEST VIDEO DIRECTOR
HANSCANA - NAANZAJE ( DIAMOND PLATNUMZ)
TRAVELLAH -CHEKETUA (BARNABA FT ALI KIBA)
JOOZEY - MWENYE NYUMBA
NICKLASS - MADAM PRESIDENT ( FRIDA AMANI )
DIRECTOR S - ZAI ( MAUA SAMA)
BEST MUSIC VIDEO
I WISH - KUSAH
SALUTE - ALI KIBA
UTANIAMBIA NINI - PROFESA JAY
MAPEPE - JUX
LISA - RAPCHA
ALBUM OF THE YEAR
ONLY ONE KING - ALI KIBA
AIR WEUSI - WEUSI
HIGH SCHOOL - HARMONIZE
ONA - MARCO CHALI
LIVE AT SAUTI ZA BUSARA - WAKAZI
BEST COLLABORATION SONG (AFRICA) OF THE YEAR
ATTITUDE - HARMONIZE ft. AWILLO LONGOMBA, H. BABA
MIAMOR-MARIOO ft. JOVIAL
LEO LEO-NANDY ft. KOFFI OLOMIDE
FREE YOUR MIND-JUX ft. BLAQ JERZEE
CHAWA -WHOZZU ft. RAYVAN, NTOSH GAZI
BEST FEMALE MUSICIAN PEOPLE'S CHOICE ON DIGITAL PLATFORMS
NANDY
CHRISTINA SHUSHO
ROSA REE
MAUA SAMA
MARY G
BEST MALE MUSICIAN PEOPLE'S CHOICE AWARDS ON DIGITAL PLATFORMS
HARMONIZE
MARIOO
ALI KIBA
JUX
PROFESSOR JAY
BEST EAST AFRICAN ARTIST
ALFA
EDDY KENZO
ALI KIBA
SAUTI SOL
NANDY
BEST MUSIC ARTIST FROM SOUTHERN AFRICA
SHO MADJOZI
FOCALISTIC
JAY ROX
CASPER NYOVEST
DJ MAPHORISA
BEST WESTERN ARTIST FROM WESTERN AFRICA
BURNA BOY
WIZKID
DAVIDO
TIWA SAVAGE
YEMI ALADE
BEST MALE BONGO FLAVOR MUSICIAN OF THE YEAR
JUX
BEN PAUL
HARMONIZE
MARIOO
WHOZZU
BEST FEMALE BONGO FLAVOUR MUSICIAN OF THE YEAR
ANJELLA
ROSA REE
NANDY
MARY G
SARAPHINA
BEST BONGO FLAVOR SONG OF THE YEAR
SAWA-JUX
BIA TAMU-MARIOO
TEACHER-HARMONIZE
ZAI-MAUA SAMA
NIMEKUZOEA-NANDY
BEST FEMALE HIPHOP MUSICIAN OF THE YEAR
ZUHURA A. LWODYAH (Lolo Da Prince)
CHEMICAL
LISS LA MODE
ROSA REE
FRIDA AMANI
BEST MALE HIP HOP MUSICIAN OF THE YEAR
PROFESSOR J
YOUNG LUNYA
DARASA
RAPCHA
NEY WA MITEGO
BEST HIP HOP SONG OF THE YEAR
UTANIAMBIA NINI - PROFESSOR J SWAGG-JOH MAKINI
MBUZI-YOUNG LUNYA
MADAM PRESIDENT-FRIDA AMANI
LISA -RAPCHA
BEST UPCOMING FEMALE MUSICIAN OF THE YEAR
SARAPHINA
ABBY CHAMS
MARRY G
ZUHURA A. LWODYAH (Lolo Da Prince).
TRIXY TONIC
BEST UPCOMING MALE MUSICIAN OF THE YEAR
KUSSAH
KINATA MC
LODY MUSIC
RAPCHA
DAMIAN SOUL
BEST MALE MUSICIAN OF THE YEAR
HARMONIZE
PROFESSOR J
JUX
BEN PAUL
YOUNG LUNYA
BEST FEMALE MUSICIAN OF THE YEAR
FRIDA AMANI
NANDY
JOYCE S. MWAIKOFU
CHRISTINA SHUSHO
BEST HIP HOP MUSIC PRODUCER
BIN LADEN
S2KIZZY
KIMAMBO
MR T TOUCH
YOGO BEATS
BEST BONGO FLAVOUR MUSIC PRODUCER
YOGO BEATS
KIMAMBO
S2KIZZY
MR T TOUCH
BIN LADEN