Clouds Media Announces The Coming Of Fiesta 2022 | SEE DETAILS
SHARE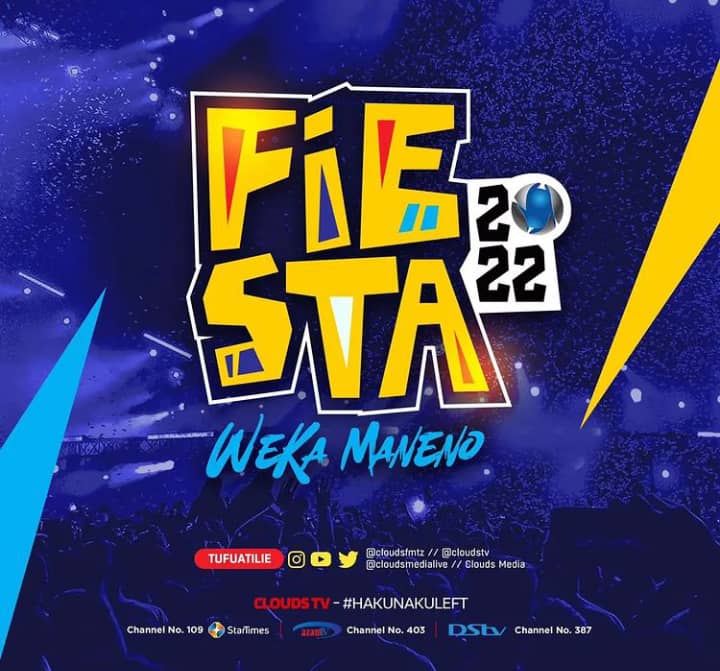 One of Tanzania's oldest and most prestigious music festivals known as Fiesta which is organized by Clouds Media Group and Prime Time Promotion is back and as usual, the 2022 edition of the show seems to be fresh as ever.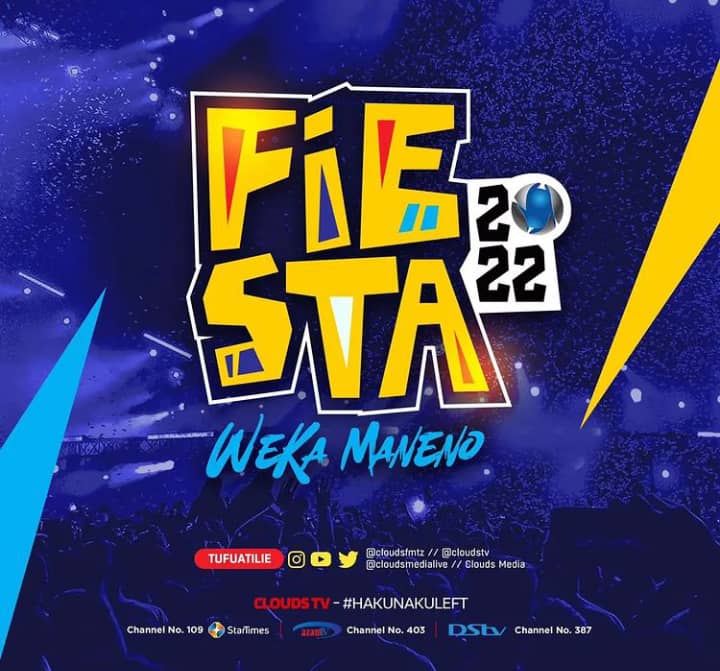 After a 2 years hiatus which was fuelled by Elections and the deadly Covid 19 pandemic, Fiesta which is a Tanzanian music festival that tours around major regions in the country, attracting thousands of fans has made its return. The return of Fiesta 2022 has been announced today by Clouds Media Group after weeks of teasing and cliffhanging music fans.
Speaking at a special party that took place at Clouds Media Headquarters, Mikocheni Dar Es Salaam, Sebastian Maganga famously known as "Mzee Wa Maudhui" who is Head Of Content At Clouds Media said that the return of Fiesta marks and shows the beginning of the New Era in the music industry.
At the highly publicized party which was attended by Clouds Media Personalities such as Babu wa Kitaa, Shadee Werris, Adam Mchomvu, Babie Kabae, XXL's Kennedy The Remedy, and other Clouds Media Staff including Godlisten Meshack who is the editor of Clouds E, Sebastian Maganga confirmed that in the next two weeks they'll announce the artists and the venues that Fiesta shows will take place.
So far Tanzanian artists such as Nandy, Ruby, Barnaba, Vanessa Mdee, Mwasiti, Navy Kenzo, Ali Kiba, and Diamond Platnumz who last performed in 2014 have already graced the Fiesta Stage in the past years.