Our Top 10 Picks For The Top Tanzanian Songs Of January 2023 | SEE FULL LIST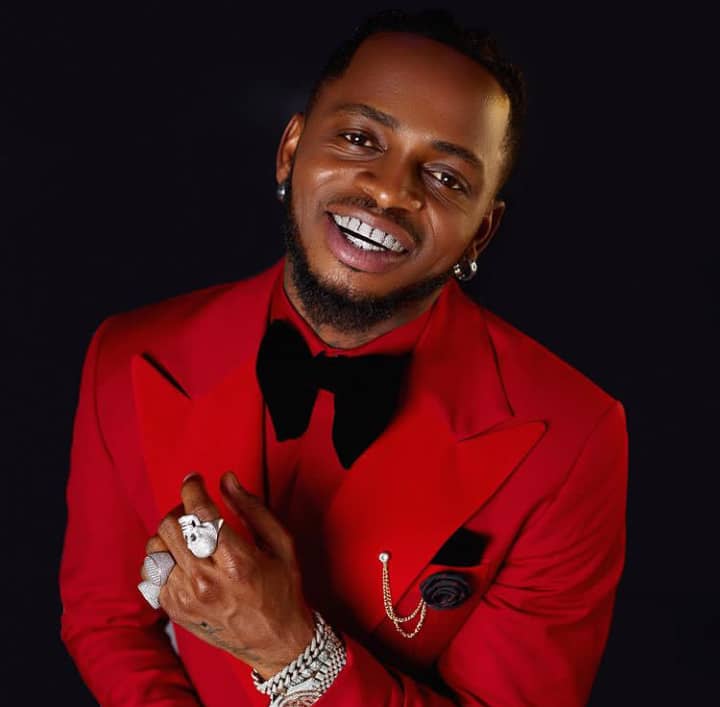 January has given us a lot of things and good music from our favourite Tanzanian artists is one of them. Scroll to find out the top songs in Tanzania in January 2023. 
January 2023 was a celebration. Diamond Platnumz returned to his Bongo Fleva roots in Yatapita, Yammi reminded us of I Am  Zuchu with Namchukia, Lord Eyez slapped us hard with Free Remix while Maua Sama for the first time rocked with Amapiano. Check out the best Tanzanian songs in January 2023 
Yatapita - Diamond Platnumz 
After his Amapiano and Afrobeats experiment in 2022, Diamond Platnumz returned to the Bongo Fleva arena with Yatapita. The Lizer Classic produced song has been really popular among men that are struggling to finance their partner's lifestyle. The song is accompanied by a blockbuster music video that has been praised by fans for its relatable storyline. 
Nitasema - Jay Melody 
Jay Melody poured his all into Nitasema which is a Swahili word for "I'll say". In this soothing Bongo Fleva song, Jay Melody confesses his loyalty and affection to his lover. The song is Jay Melody's continuous dedication to the Bongo Fleva Genre. 
Wewe - Ben Pol 
Seems Ben Pol is here to bring a renaissance to the fading R&B in Tanzania and in his new song titled Wewe, Ben Pol shows his vulnerability and longing for affection from his ex-lover.
Just like Adele's Someone Like You, Wewe is meant to showcase and focus on  Ben Pol's vocal prowess and songwriting skills rather than the beat itself. 
Vavayo - Whozu Ft Marioo
Despite its green simple, bread-and-butter lyrics, there is something so addictive about Whozu's Vavayo. Whether it's the S2kizzy well-catered beat or the choir-like vocals in the chorus, it is not an understatement to say that, Whozu has once again scored a smash hit with this Amapiano track. 
Namchukia - Yammi 
We should update our list of the best debut songs by Tanzanian artists because this Baibuda track decorated by Yammi's alluring Taarab-like vocals deserves a spot. The song is found in Yammi's debut EP titled 3 Hearts. 
Free Remix - Lord Eyes Ft Jay Moe & Nikki Mbishi. 
Nobody saw Free Remix coming and you might be surprised by how Jay Moe has been able to perfectly blend his rap lines in this song. The addictive chorus dished by Lord Eyez and Nikki Mbishi's short but sweet verse has made the remix in every way superior to the original song. 
Muntata - Dully Sykes 
Since his debut in the early 2000s Dully Sykes has never, not even once, left the Bongo Fleva music scene and his latest dish titled Muntata acts as a kind reminder to all new generation Bongo Fleva act that Dully Sykes is here to stay. 
Mr DJ - Maua Sama. 
If you were wondering how you can annoy your ex, Maua Sama got you covered with her new Amapiano track dubbed Mr DJ which has been highly endorsed by the King of Dar Es Salaam NightLife, DJ Ally B. Mr DJ is Sama's first venture in Amapiano and is now making waves in Tanzania.
I Found Love - Lady Jaydee & Ramadee 
In what seems to be the road going towards the launch of their collaborative album titled Love Sentence, Lady Jaydee and Rama dee kick off 2023 with I Found Love. The song is written by Darassa's protégé G Boy who came into the spotlight after participating in Darassa's I Like It Challenge.
Moyo - Dayo 
After Nikuone and Handsome featuring Young Lunya, Dayoo has returned with Moyo which is a Swahili word for Heart. The song celebrates Dayoo's love interest and as time goes by the song keeps creating a buzz on Tiktok and Instagram.