Top 5 Fuji Albums To Jam As We Anticipate Fuji Opera This December!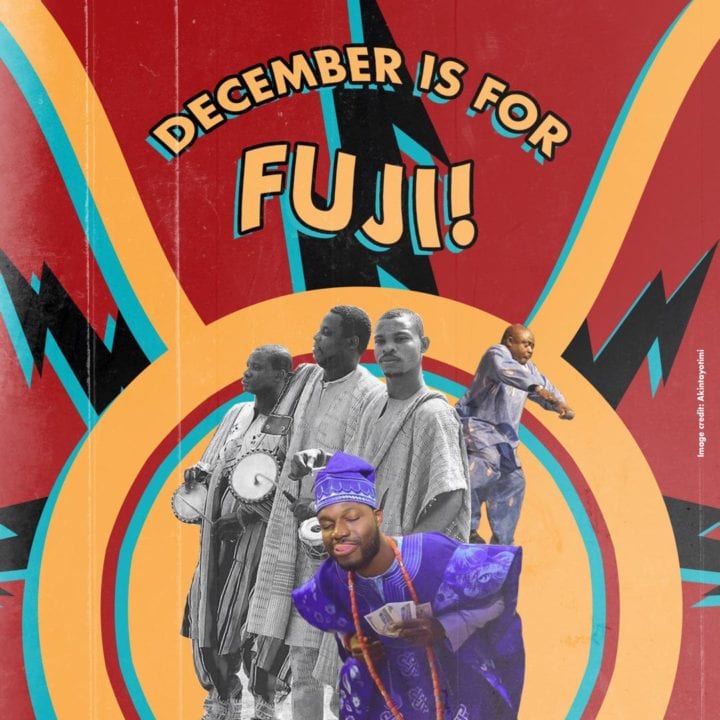 Fuji music is one of the richest forms of indigenous music. From the first era, which was dominated by Alhaji Sikiru, Ayinde Barrister, to the period of King Wasiu Ayinde Marshall and down to the Pasumas and Ayubas, the genre has evoked a great sense of identity within several communities and individuals. 
This December, at the Alliance Francaise, The Mike Adenuga Center, Ikoyi, Lagos, FUJI: A Opera will be organizing a 5-day event which showcases the history of Fuji and, through measured conversations with some of its most knowledgeable figures, point it towards a future in the digital age. 
Like every other genre, Fuji has produced elite bodies of work, commonly referred to as 'the classics'. To familiarize you with what to come expecting, we have curated a strong list of five Fuji albums that impacted the Nigerian music industry. 
Alhaji Sikiru Ayinde Barrister – FUJI GARBAGE 
Sikiru Ayinde is the most famous progenitor of Fuji music. After stints at several jobs and even serving in the Nigerian military, he quit to become a musician full time. He set up a band, Supreme Fuji Commanders, which was reported to have 34 percussionists and vocalists. 
Among the many albums in his discography, "Fuji Garbage" (1988) most left an indelible mark on the genre. It popularized the use of percussions across Fuji and other genres. Sir Shina Peters alluded to the genius of this innovation and urged Juju artists to apply it to their own genre. Thematically, "Fuji Garbage" projected Yoruba philosophy of oneness and urged everyone to be on their best behaviors wherever they found themselves. 
King Wasiu Ayinde Marshall (KWAM 1) – TALAZO 84
Considered the King of Fuji by many, KWAM 1 has released over forty studio albums. But none of his output trumps the influence of "Talazo 84" (1984), an album that ultimately steered the sound of Fuji in a new direction. 
Having left Sikiru Ayinde's band in 1978, the artist delved into fresh sounds, urged by the impact of his mentor on the genre. "Talazo 84" was the first Fuji album to incorporate guitars, saxophones and the keytar. The result of this was an electrifying sound that appealed to more Nigerians than any other Fuji artist had reached. Young or old, they all loved the sound and KWAM 1, in some way, was the genre's first superstar.                                                   
Alhaji General Kollington Ayinla – IJO YOYO
Between the mid-70s and late 80s, General Kollington Ayinla was regarded as one of the leading lights of Fuji. His genius was pronounced by the monumental album "Ijo Yoyo" (1991) which was so loved the entire country listened whenever his songs played.
Although General Kollington Ayinla retained Fuji's use of vocals and percussions, he decided against the electric guitars, making greatness with the Bata drums. Even as he used modern instruments like synthesizers, he brought traditional and roots-based Fuji to listeners who must have felt alienated by the innovations which rocked the period. As gleaned from this album's title, General Kollington Ayinla popularized dance as an effective way of connecting to Fuji music; and in the hypnotic dance-ready songs of new age artists like Olamide and Naira Marley, the Kollington influence is quite evident. 
Abbas Obesere – INTRODUCTION
This album was an introduction to "asakasa", a subgenre that took on lewd lyrics and a hedonist lifestyle, something which was typically against the moral conduct of the Yoruba people. He was the first Fuji crossdresser and depicted that in that particular album. The influence of Pop music was also visible among the tracks on the album as Obesere named himself "the Original Michael Jackson".    (Insert album art)
Adewale Ayuba – IJO FUJI
Ayuba came with the pomp. He was a young man when he released this album in 2004 and unlike his older colleagues had seeped in a wider array of sounds when recording this tape. In a way similar to how King Sunny Ade used dance movements to vivify his stage performances, so did Adewale Ayuba incorporate such grand gestures across his art, whether in the studio or on stage. He was the leader of the Bonsue Fuji Band, a 15-man band for which he wrote and produced performances; he was obviously hands-on in the music he made and his signature hybrid of the Yoruba talking drum and American percussions endeared him to a younger generation of Fuji enthusiasts.
 Follow @fujiopera on Instagram and Twitter to learn more interesting facts about Fuji Music. 
Also register here to attend Fuji: A Opera this December, limited slots available. GRAB YOURS NOW !!!!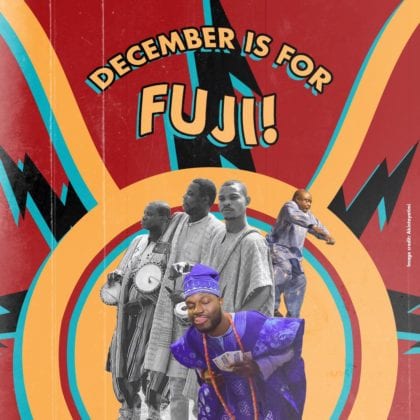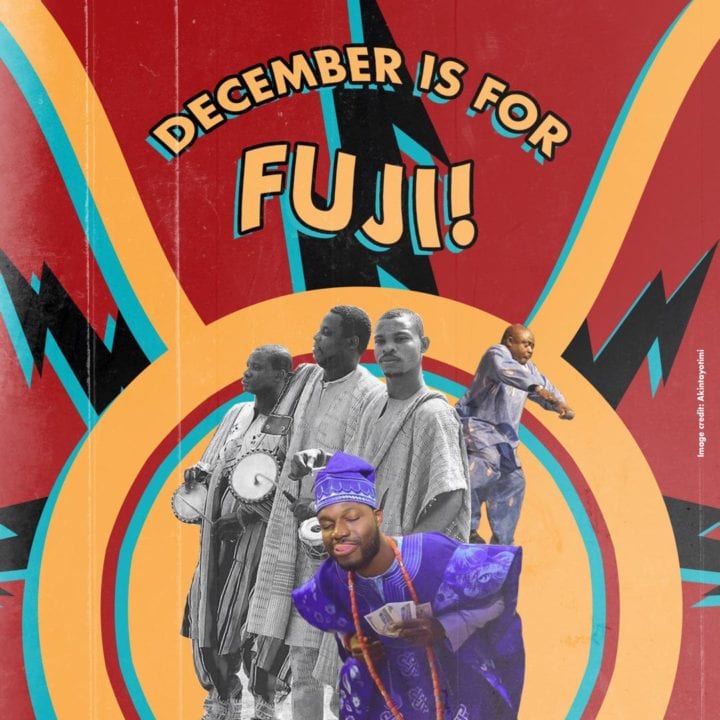 Related