2Baba, Yemi Alade, Rema, Others Partner With Coca-Cola As Nigeria Turns 60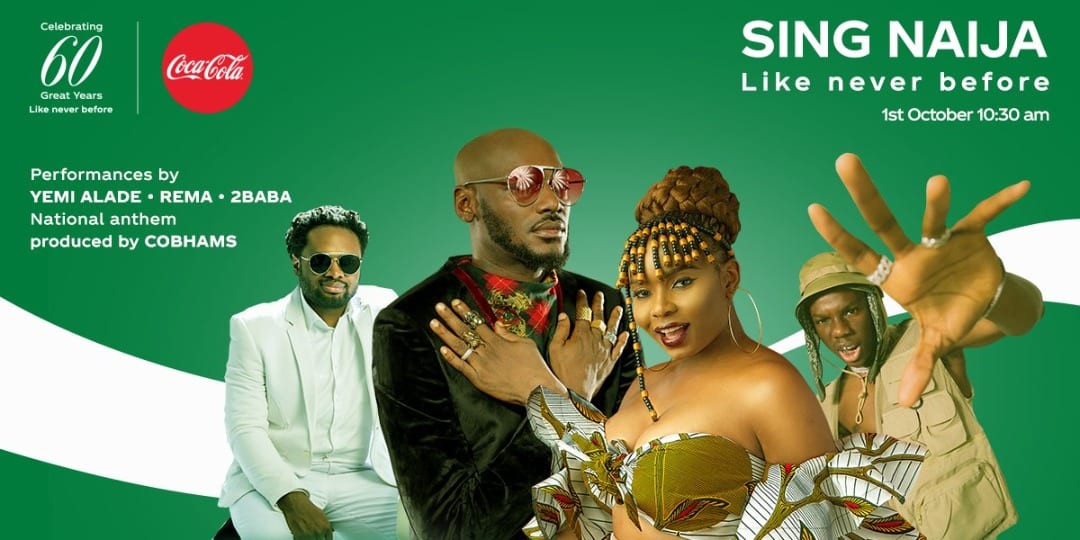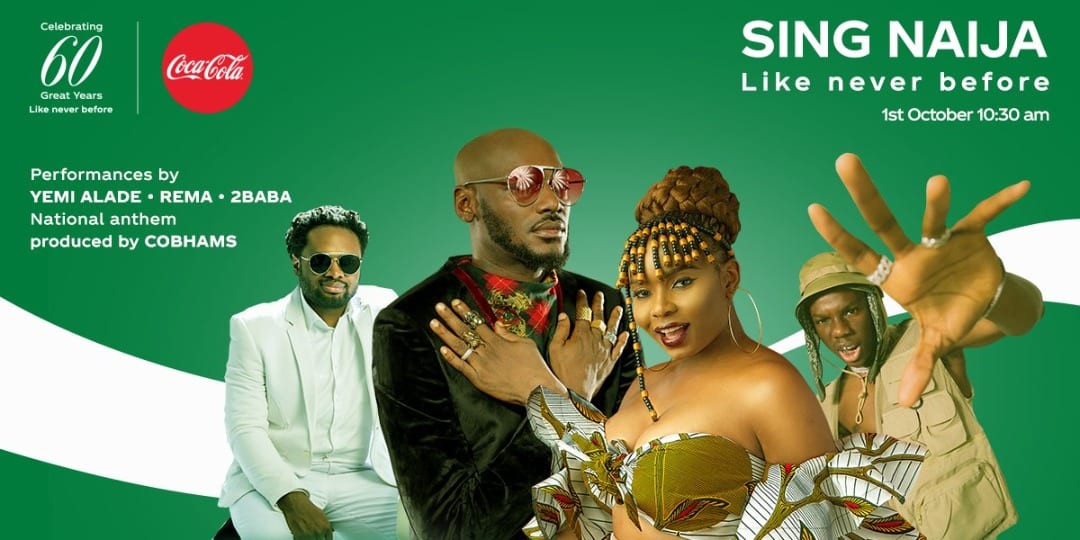 Coca-Cola Nigeria announced the launch of an exclusive virtual music concert to bring millions of Nigerians together for an Independence Day National Anthem Sing-Off at 10:30am on October 1, 2020.  Calling on every Nigerian, home and abroad to sing in celebration of Naija @60.
Leveraging its ongoing 'Open Like Never Before' initiative, Coca-Cola will host an exciting schedule of Independence Day activities, beginning with this uplifting initiative to honor the nation together by assembling the largest number of people to sing the national anthem at once. The live virtual event will feature performances by 2Baba, Rema, Yemi Alade and Cobhams.
Monali Shah, Marketing Communications Director – West Africa Business Unit Coca-Cola, explained, "This Independence Day, we are championing an experience that we hope will leave a lasting positive mark on Nigerians. Through the unifying power of music, the #NaijaLikeNeverBefore initiative will celebrate the generous heart, extraordinary energy, and buoyant spirit of Nigerians."
On the #NaijaLikeNeverBefore initiative, Yemi Alade commented, "It's an honor to show the world our Nigerian pride and unity through music. Our music stands out all over the world and so should our celebrations as we mark this significant milestone in the journey of Nigeria".
In addition, Yemi said, "I look forward to singing at the top of my voice with Nigerians in Nigeria and around the world on October 1st. Join me to harness our oneness on the Coca-Cola Nigeria YouTube channel"
To learn more about the #NaijaLikeNeverBefore initiative, follow Coca-Cola Nigeria on Twitter and YouTube.
Related