Olamide Further Cements Why He's an Enigma with 'UY Scuti' | READ
SHARE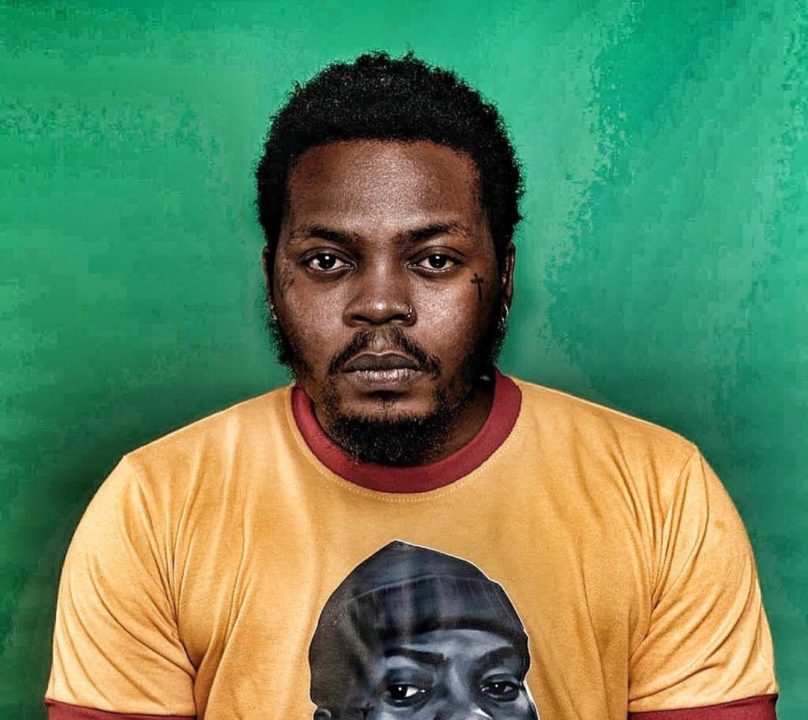 Nigeria's prolific rapper Olamide has dropped another album today 18th of June 2021, titled 'UY Scuti', a 10-track cohesive and coherent project that surely deserves twenty minutes of your time. 
Wikipedia defines 'UY Scuti' as a red supergiant star in the constellation Scutum. It is considered one of the largest known stars by radius and is also a pulsating variable star. One would wonder why the YBNL boss named his album after a star, but it's not farfetched because Baddo is a SUPERSTAR; he has always been.
Consistently churning out projects every year for a decade is 'god level' and that's not a sugarcoat, it has to be. Steady evolving from the Olamide of 'YBNL' album which had that hardcore street hip-hop infusion to transforming to an artiste who confidently puts out a ragga-Caribbean infused project should be studied in school.
I would have loved to hear Baddo 'rap' on this project but he has magically transcended to a level in which whatever he dishes out even if it's not your expectation beats your imagination; no conformity, no identity, no barricades - an enigma, a damn mystery.
Interestingly, Olamide has always been the experimental type, even though he got into the limelight with a hardcore rap song 'Eni Duro', he further cemented his presence with a groovy song like "First of all' and 'stupid love' - a move that was obviously criticized by the 'hip-hop heads' as it was an era where you were supposed to be boxed into a particular genre. 
Amidst the noise, the king of the street has never been intimidated (at least it was never obvious), instead, he maintained his facelessness however on the flip side having a face for every music lover. With Baddo, you'd always get something, regardless of your taste or social status.
Take a look at 'Eyan Mayweather' his fifth-studio album that dropped six years ago, in this album you have a concretely drum-ridden hardcore hip-hop song like 'Eyan Mayweather', yet you are introduced to a typical Yoruba party gbedu like "Dont Stop", a club banger like 'Bobo' which came even with a dance step. Not stopping, the faceless Baddo still rendered you an Afro-Ballad like 'Melo Melo'; a classic that could actually be performed with an orchestra at The Royal Albert Hall in England; but Olamide is not done, he goes on to show his rap prowess, stylishness, and classiness on 'Jega' - a proper hip-hop jam that lives forever.
On the recently released 'UY Scuti', this lyrical genius tailored the album towards a ragga-Caribbean genre. Showing how versatile and daring he can be, Olamide is no more experimenting with singles, he is doing it now with projects. Dominated by singing and the English language, the YBNL boss left his comfort zone to exist in one you wouldn't expect.
You are introduced to the project by 'Need for Speed' a spiritual-like jam that sonically appeals to your mind, partly drifting you into a trance-like reflection on the theme of the song -life is a race. You are snapped back into consciousness with the groovy 'Jailer' which featured an underground act Jaywillz, his brilliant chorus and composure would have thought it was Kizz Daniel. As expected, Baddo calmly sits on the beat with his verse, claiming the throne like the king he is.
The third track 'Rock' which had been released earlier, to me, is not appreciated enough. The soothing sound was most likely birth from the same intercourse as 'Melo Melo' but more clinically, with the chords pleasing your very soul while the soft kicks maintain the groove. Like a chameleon, Olamide transforms into a rastaman on 'Julie', the Gyptian's 'Hold Yuh' inspired beat makes you picture Baddo performing to a stoned crowd somewhere in the Caribbean - a smooth rendition.
Of course, known for always bringing on underground acts, track five 'Rough Up' maintains the rastaman-Olamide still, this time even more intentional with his patois infused verse and chorus by Layydoe - we are still in the Caribbeans, tell mother we are not coming back home in fact with Layydoe's verse we might just be heading to Jamaica!
Baddo slows down the tone of the project with the afro-pop/ R'n'B 'Want' which features the singing sensation Fave. In less than two minutes, Baddo on this song displays his emotions but keeps it sexual. Still putting Fave on the next song, the tempo is switched up and the Caribbean feel his back, both artiste beautifully took the chorus simultaneously and it was mixed in a way that none of their voices overshadowed each other, one of the highlights is the quick four bars that Olamide rendered after the chorus - a soft reminder for you to know who the boss is; Fave was also brilliant on it.
READ ALSO - Olamide's New Album UY Scuti has Finally Dropped| LISTEN
"From the streets we came, from the streets we shall return"- Baddo on 'Cup of tea" gives a mid-tempo groovy jam partly delivered in his local Yoruba language. The catchy hook is all you need to get hooked, it goes "loni sho, sho lonisho sho, loni sho loni sho loni sho sho sho...". The big man rapper makes it clear that his girl is his 'cup of tea' hence he has to watch over her at all times.
'Somebody' features his friend and rapper Phyno, although Caribbean-infused, the song leans more to dancehall and the guest, Phyno, wasn't shy to eat the jam up with his sleek verse even though he was away from home.
Olamide closes the album with 'So Much More' - a eulogy to women, making them realize that indeed they are so much more than what they think of themselves. The production tilted more to reggae, and our Rastaman Olamide still delivered.
One of the best rappers to ever exist Jermaine Cole popularly know as J.Cole currently took a decision that most people wouldn't necessarily do. The Fayetteville-born superstar took up Basketball professionally, a dream that he had always had as a child, even though it seemed late he still fulfilled that dream; directly or indirectly making it clear that as humans we can choose to be whatever we want to be.
The typical society expressly has an identity for individuals - "if you are this, you can't be that and if you are that you cant be this" but interestingly people are realizing that being faceless equals having a face. Olamide, as faceless as he can be, continues to beat the odds, set the pace, and operates on his terms - Long live Baddo!