Mayorkun's "Geng" Is A Fine Lesson In Deliberation
SHARE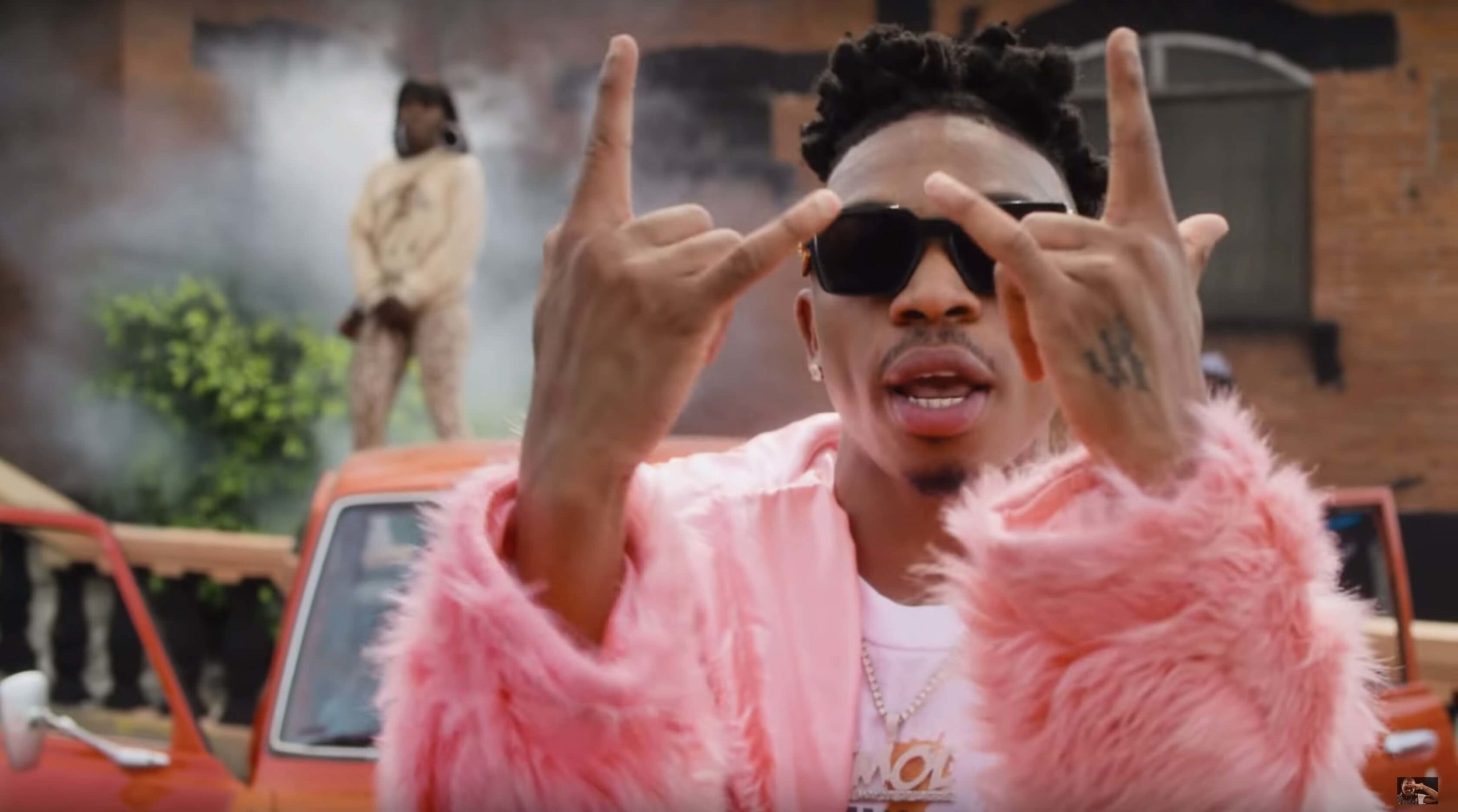 Mayorkun's "Geng" Is A Fine Lesson In Deliberation: An Overview
Mayorkun's "Geng", an off shoot from a public fallout between Peruzzi and his former label president, is the biggest song of 2020 so far. Months after its release, it is worked into an EP as it is tipped to reach the peak of its commercial possibilities. "Geng", rather than fall off, aims for an even extended hold at the top.
How does Mayorkun do it? That should be the question on rapper's lips.
In an essay published by Culture Custodian, "a fascinating understanding and grip on the ebb, flow and subtilities of the times" is used to describe the Zlatan Ibile's artistic impulses. Those words could as well point the finger on what Mayorkun is doing right.
'OF LAGOS' ??❤️ pic.twitter.com/RXlDDKFTFh

— MAYORKUN (@IamMayorKun) April 12, 2020
Many listeners want the music open to interpretation. Hip Hop, a very instructional genre, has made itself into the enemy of the Nigerian masses. In 2020, there aren't many rappers learned in creating robust content, content that moves past the music, and engages on a psychological level. When they (the Nigerian masses) say hip hop in the country is dead, they are only speaking their reality.
Let me explain. Mayorkun's "Geng" is a diss song. He wants you to know he knows that you and your twenty person geng shares one Hennessey. He is suggesting that your Balenciaga is fake – he doesn't explicitly say so, but the mocking in his voice cannot be missed, though the Que beat will have you dance rather than hold a grudge against his subtle broke-shaming. And while my geng might love the song for its hook, yours might be excited by the superstar affirmation of your tribe. Anthems might not be unanimously loved, but there are sung anyways. It will be folly to ask every rapper to tally by way of Mayorkun, but there are sure lessons to be learnt.
The strategy behind its rollout is yet another pointer. Weeks before its release, Mayorkun built a narrative around the term with his social media posts and pictures with his label mates – basically showing support to his geng. With its release, many played by the narrative, as fashioned by Mayorkun. On Twitter, your favorite influencer has probably used the word. On your WhatsApp status, there's definitely a picture (of guys or ladies having a good time), and captioned 'geng'.
The Geng EP
On Thursday, 9th of April 2020, Mayorkun and his team played yet another card. Announcing a 3-track EP, "Geng" was set-up for another showing, to a bigger audience across two continents – Africa and the UK.
M.I Abaga and Vector, two rappers who position themselves as the alpha males of the genre in Nigeria, were featured on the first of those remixes. Almost immediately following the announcement, both rappers trended on Twitter.
You probably followed the MI–Vector beef, an event which tipped over its boiling point and materialized into a series of diss tracks and cyphers from both the camps of MI and Vector. It was a popular period for hip hop, but even though both acts trended each day while it lasted, it was selfish, and benefited no one outside of themselves. Mayorkun, by featuring both rappers, knew exactly what he was doing. It's fueled by selfish intent (I'm not sure Mayorkun is keen on leading hip hop's revival), but I can't say the same for its lessons for the Nigerian rapper who could learn a thing or two from a Pop star's excesses.
It's the desire of a generation of rappers to pass a message through their music. Art as protest, as a purely divine endeavor. Per traditional values, this is taken to task by the dedication to lyricism, a position which moves as a shield to repel the inattentive listener. You want people to walk around their homes mumbling your lines, like you always did with Nas' lyrics. It's a fine mission. And it doesn't need to change. There's a market for you, too.I've written an article about finding the spaces for hip hop in Nigeria to thrive. But if you're looking to make major money off rapping (you are), you ought to treat your career as a novelist would write a book. Mayorkun, while no Chimamanda Ngozi Adichie, understands character perception. His image is built off the eccentric and humorous, like many a Nigerian his age. "Geng", being a content of that character, therefore isn't an overnight phenomenon nor is it an overeager effort. Mayorkun appropiates plotting in pushing the song which came with a battle. He let the battles run its course. And coming back on top the narrative with its remix, he created tension and set it off for another shot at the top.
Hip Hop in the Time of the Coronavirus (And even beyond) - Mayorkun Geng
It's an unprecedented time for our generation of hip hop listeners. Many of us have never lived through this: unable to come outside, unable to steer our lives as we've always done. More than ever, we're in dire need of entertainment. And with such high demand, we've subconsciously leaned towards what is described popular culture as extra. Instagram battles between producers, online concerts by artists and organizations, you name it. We the consumers are being jolted awake by an overload of entertainment. Rappers ought to play by the unspoken rule and align by this flurry of activities. You know what would rock right now? A posse rap song. WeTalkSound, a 1000+ strong collective of creatives, have taken that initiative with "Right Back", a song which features some in-house rappers and has its beat free for download, and open for a challenge. But you know what would even rock more? A posse cut featuring iLLbliss, M.I Abaga, Zoro, Vector, Phlow, and Boogey (insert your favorite rapper). Excess is the philosophy of the times, but there's an even better word: collaboration. As Motolani Alake reports in this insightful piece, Nigerian rappers have begun work, and more could still be done.
To circle back at the notion of career building, it is assumed that a rapper understands how a book works. Pacing, as part of the plot, is as important as any other element. M.I Abaga is a master at it: he knows when to brag, he knows when to be humble and introspective, and he damn knew what he had with "Safe". He might not known it then, but you felt the conviction in every bar. Who makes a rap song around the popular songs of the day? I'll tell you: the greatest ever. Like M.I and now Mayorkun, it becomes increasingly obvious that an artist needs to dig into the thinking bag to steer his or her career. It's even easier now, with all the perks of our generation, for one to stake a claim to popularity and success.
You wish it relied on your pen game, but it doesn't – not totally. This isn't an advice to pander to every trend, but you want to make sure you know what you're doing. Dolapo Amusat, the co-founder of WeTalkSound yesterday started a thought in my head when he shared an illuminating perspective on how everyone right now is basically a content creator. He's right, and be you rapper, singer or writer, being deliberate about your content takes a lot more work beyond the actual content – a song or an essay. Mayorkun's "Geng" is just one of the many examples of how that works. This is holding all of us to stricter responsibilities.