Two Years Married: Here Are 6 Times Simi and AG Baby Have Been Beaus on A Song
SHARE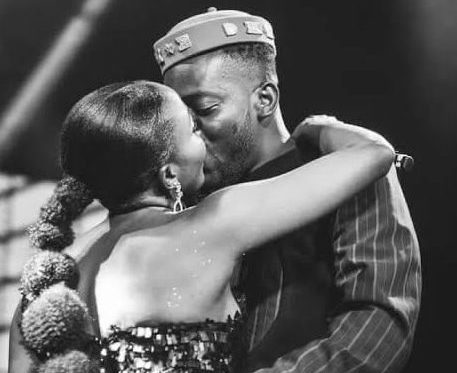 Two years ago, Simi and Adekunle Gold tied the knot in a private affair that had all of social media agog. The couple had been dating for the past five years before that but had kept their relationship a secret from the media as well but one thing they couldn't hide was the chemistry they shared especially when in the studio.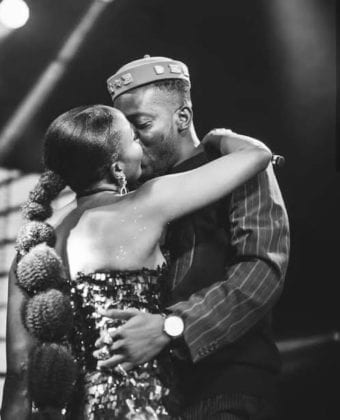 Here's 6 times they've come together to put their love for each into song:
1. Promise- Adekunle Gold & Simi
From the cover art which is a picture of them holding hands on their wedding day, to the lyrics, the Kosokos made sure to create the perfect 'God When' song with this one. 
With a chorus that goes 'promise me you'll grow old with me, and ride with me till the sun goes down.' It's literally their marriage vows put into song. 
2. Bites the Dust- Simi & Adekunle Gold
Not every time 'God when' at least, that's the message they send on Bite the Dust where the music power couple sing the part of estranged lovers after betraying the other's trust. However, at the end, Simi couldn't resist throwing her script out the window when her hubby signed out singing 'AG baby is not your baby,' to which she laughed cynically before cussing him out.
3. By You- Simi feat Adekunle Gold
By You is the Adekunle Gold-assisted love song off Simi's third studio album, Omo Charlie Champagne, and although it comes after their marriage-binding Promise, here, the couple still couldn't resist assuring themselves of the steadfastness of their love to each other.
4. No Forget- Adekunle Gold ft Simi
If you think of the most touching African Magic love story you've ever watched about lovers with opposing parents and decided to make a soundtrack for it, this song is what you'll get.
On this track, the couple take their chemistry to the next level as they capture the angst of lovers who have to temporarily go their separate ways in order to better their lives.
5. Take Me Back- Simi ft. Adekunle Gold From Simi affectionately calling AG Baby 'Kunle' to him, in turn, referring to her as 'Tito,' this song will have you feeling like you intruded on a conversation they're having after a breakup, and leave you hoping that Simi's pleas are heeded.
6. Uncle Suru- Jon Ogah ft  Simi & Adekunle Gold
This time around, the couple didn't team up on a song by either of them. It's also not a love song but one that teaches patience and hard work, a message they've both shown themselves to be passionate about.
It will be unfair to wrap this listicle up without making mention of the fact that Simi also renders her studio engineering skills to her husband and is credited with mixing and mastering Adekunle Gold's debut album, Gold. Then there's the famous Orente, one of Adekunle Gold's earliest hits on which he inserted Simi's full name in lines of the song. Additionally, they back each other up on songs as well.
In conclusion, wahala for who no marry musician o.
Congratulations to Simi and Adekunle Gold on their second year together as married couples. Do let us know which of these songs you think is ultimate 'God when' track.