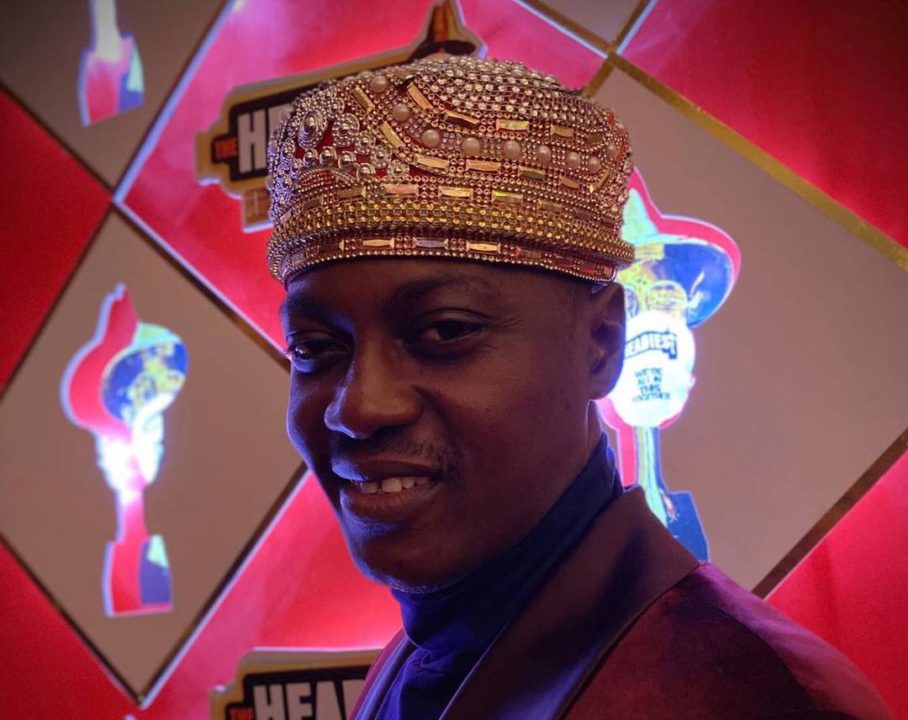 Veteran

Nigerian singer, Sound Sultan, was a man of many talents and a singer of many songs - they were conscious, funny, political, intuitive, and social and still popular

Sound Sultan, aka Naija Ninja is one artist who had sang and made many popular songs of different genres, and at the same time, has worked with lots of artists, both locally and Abroad. He was approachable in every sense.
View this post on Instagram
Sound Sultan was one of the very few who trailed the conscious path of music even when it was very unpopular in the industry - a path that he was on till the very end. In loving memory of a visionary musician who saw the art of music as a tool of enlightening society.
These 10 popular and conscious songs by Sound Sultan will forever live in our heads rent-free.
1. Sound Sultan - Mathematics
The Afro-pop single was a ground-breaking song for Sound Sultan. As a child, it was one of the few ones we knew and were allowed to freely sing by our parents. Intelligently, the song was tagged 'Mathematics', which is a dominant subject in the world.
Interestingly, in passing his message across in the song, he tied it to BODMAS-a popular mathematic problem-solving formula. B stands for brotherhood, O for objectivity, D for democracy, M for modification, A for Accountability, and S for solidarity. An all-round tune that preaches social values.
2. Sound Sultan - Mother Land (Area)
A big brother of mine made me like this song. As a child, it didn't make sense to me until I got older. Apparently, there was a personal story attached to it. That was why he loved it so much. Moving on, it is one of the few Nigerian acoustic songs that stood its ground in a world where 'tungba' music was the norm.
Motherland, as the name implies, resonates around the dynamics of easily getting lost in the diaspora. It was a norm then (unfortunately it still is) for people of third-world nations to desperately find a way to get to the Western world to seek greener pastures. Due to the fact that a lot is involved and spent in getting a typical third-world citizen to travel 'abroad', there is immense pressure on them to succeed at all cost.
The Sultan in this song, brought some sort of calmness to the pressure, warning the said immigrant to be careful of the path they take to make ends meet, equally imploring them to seek refuge back home if they find themselves in difficult and confusing situations. Basically, it is a song that preaches that home is where the peace is, HOME.
3. Sound Sultan - Bushmeat (Ole)
READ ALSO - Sound Sultan Finally Laid To Rest in the US | WATCH
Bushmeat, the song metaphorically took a swipe at Nigerian politicians. The song is also known as "Ole", which is a Yoruba word that means "thief". In this song, Sound Sultan clearly referred to the typical Nigerian politician as a thief who is way more interested in stealing from the public than serving them.
The Sultan, however, warns that "the bushmeat would someday catch the hunter",-an allusion to the fact that the prey (the citizens) would someday hold the predators (the leaders) captive after they must have gotten tired of being oppressed and worse killed. In this song, he employed the service of singers 2baba (another amazing socially conscious Nigerian artiste) and W4 to compliment the song. E bami kigbe ole oooo!
4. Sound Sultan ft M.I Abaga - 2010
In this song, Sound Sultan took another swipe at the government, speaking about the 2010 light campaign that was popularly used to canvass votes (a brother to the empty 'vision 2020' that was popularized). Apparently, after the year 2010, light was still nothing to write home about in the country (unfortunately, it still is).
Once again, emerging as a preacher and a symbol of hope, Sound Sultan aims to be like Moses who wants to lead his people out of bondage, but he cautions that those that have done that in the past have one way or the other been silenced by the higher powers. However, he relentlessly encourages that there is power in Unity if indeed the people realize that they can win in NUMBERS!
5. Sound Sultan ft. Xcel - Orobo
One of my favourites, the song 'orobo' (a Yoruba word for fat, plus-sized or chubby) initially might seem like a lust song, but in the deeper sense, it is another socially conscious song that celebrates body positivity. Body shaming plus-sized people is a common thing in society, as beauty is attached to body size, which is clearly wrong.
Promoting body awareness, love, and acceptance, Sound Sultan 'Orobo' was specially dedicated to plus-sized women who feel they need to do more to be accepted. With this song, the Sultan stated that there are men who love full-loaded women -come here you fluffy munchy puff puff of mine.
6. Sound Sultan - Natural Something
Natural something was another song that most people like, a comic song that was perfectly interpreted by the video director. Basically, Sound Sultan in this song shows his openness as a man, freely stating that he adores women-a character that most men wouldn't want to admit. The catchy song was well produced and Sound Sultan delivered on it.
7.  Sound Sultan - Back in the Days
This song actually showcased Sound Sultan's comic side and it was delivered in a euphoric manner. In the song, Sound Sultan spoke about how women used to flock around him because of the fame he acquired. According to him, these same girls never liked him before the fame.
8. Sound Sultan Ft. Wizkid - Kokose
A proper club banger! Kokose features afrobeats prolific singer Wizkid, themed around vibing and being merry. Kokose is a yoruba word for 'ankle' in the song. Sound Sultan implores everyone to make sure they put their ankle to good use on the dance floor. Although the song didn't do as much as it should, it is a masterpiece.
9. Sound Sultan- Oko won lode
The chorus for this song was dominantly rendered in the Yoruba language. 'Oko won lode', which translates to "there is a husband scarcity", is a tune that Sound Sultan made to advise young women on how to behave morally. Sound Sultan feels only good behavior will attract good men, which is why he made the song.
10. Sound Sultan ft Banky W - Very Good Bad Guy
Very good bad guy was actually a tune that rocked the clubs. It was released at a time when R'n'B singer Banky W was on top of his game, hence, it was a tune! Sound Sultan mostly wanted to be on the conscious side of things, but he left his shell in this song declaring how much of a bad guy he is, although still with an epitome of 'goodness'.
Sound Sultan's death will be felt by the majority of music lovers, especially his fans. Recall, His brother, Kayode Fasasi, announced the death of the talented singer, songwriter, actor, and even comedian. The good ones die young, they say, as Sound Sultan passed on at the age of 44 after a long battle with Angioimmunoblastic T-Cell Lymphoma.
He may have died, but his songs will always be in our heads, and his impact on Nigerian music will not go unnoticed nor be forgotten
Get updates as they drop via Twitter and Facebook