Best New Music features Yemi Alade, Nasty C, Oxlade, K1 De Ultimate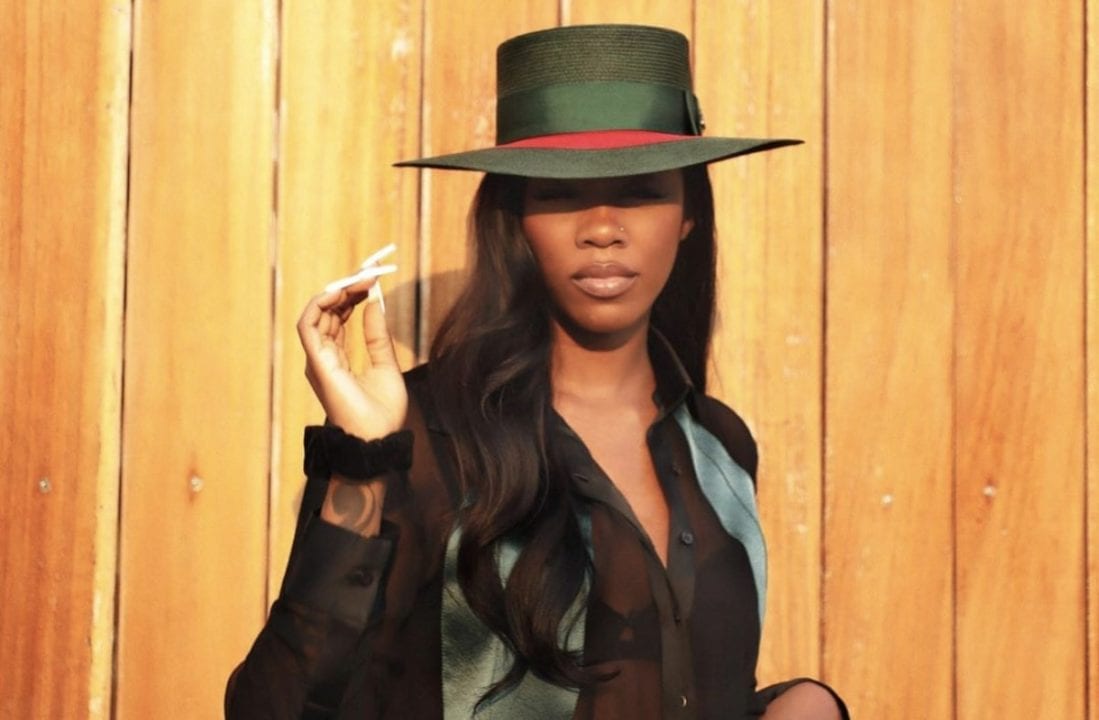 Best New Music is our weekly roundup of fresh songs you ought to listen to.
BOJ ft. Davido & Mr. Eazi – Abracadabra
A Summer-themed bop that features the expert contributions of Davido and Mr. Eazi, Alté mainstay BOJ has assembled a super team and unlocked a timeless jam for the happier moments.
Victony – Space & Time
Much of today's youth crave their privacy, as they eagerly sing their songs. Victony's new record is an ethereal effort, situated in the dream-pop excesses of artists brought up on Trap and other forms of emo sounds and art.
Peruzzi – Lagbaja
After a series of controversy which saw him depart social media, Peruzzi made a return to announce a new record. Of course, the Vstix produced song "Lagbaja" is that jam, a high tempo chant-like sound on which Peruzzi flexes his flair for storytelling. If you find yourself feeling like a dreadlocked rasta, all energy and prancing, blame the song!
DJ Kaywise ft. Mayorkun, Naira Marley & Zlatan Ibile – What Type Of Dance (WTOP)
The phenomenal DJ Kaywise has been quiet for a little bit but for a return, he calls up the mammoth trio of Mayorkun, Naira Marley, and Zlatan. As expected, banging production (provided here by Fresh VDM and Echo The Guru), catchy lines, and Zlatan's hilarious adlibs feature. WTOD will have you dancing as it's promised and may even have you (like me) bemoan the necessary closure of nightclubs presently.
Nasty C – Palm Trees
SA rapper Nasty C has been in beast mode, dropping heat after heat as he leads anticipation for his album Zulu Man With Some Power. "Palm Trees" is a bass-heavy trip down the Trap lane, Nasty's cocksure bars steeped in impressionable delivery and bravado. One for the chill moments..
Cracker Mallo ft. Fireboy DML – Wickedest Wyne
Cracker Mallo has been responsible for a number of the warm Afro Pop tunes rocking the airwaves and charts, and on his record, he pairs the lover boy tendencies of frequent collaborator Fireboy DML. 
K1 De Ultimate – Awade 
Fuji legend K1 De Ultimate recently made a return with "Awade," a glorious song with fine music to go with. The Marshall's voice is pristine and his message timeless, and this record will do wonders for your mind.
Tiwa Savage – Koroba
As we gear for the release of her album Celia sometime this August, Tiwa Savage continues to whet our appetites with singles and collaborations, most recently with Reminisce on the rapper's EP, Vibes and Insha Allah. "Koroba" updates Tiwa's penchant for sultry midtempo Pop bangers, and fashions yet another credible run-up effort for her album.
Not.Nilc – She Lie
This song is an alluring rendition of relationship troubles, in this case, a distance problem, as the rapper speaks of chasing the money. Delivered fluidly in the sing-song rap style of Not.Nilc, this song is as enjoyable as it is technical... You'll definitely love it.
Don Mappy – Wondaful
An affiliate of the Bando Boyz collective, Don Mappy has released 3 bodies of work so far. His latest, Urban Love Progressions, is a 7-track effort that showcases his flair for laidback Afro Life sounds and features budding artists like Bizzonthetrack and Eniola Havoc among others. "Wondaful" is a personal favorite, a luxurious jam carried by the rich timbre of Mappy's voice, the chill production...
Kemena – International
Right now, Kemena has less than 700 followers on Twitter but thank the stars hype never meant quality. Or else I might have never have listened to his superb project, Bond (which I'm definitely reviewing), which features some of the most fascinating sounds I've heard all year. "International" features a prominent guitar string played to accentuate the sweet melancholy of Kemena's vocals, who promises hell on anyone or anything which makes his lover cry. After listening to the album, be sure to leave a follow and typical-excited comment on his socials cos hype pays las las. 
DJ Lambo ft. Iyanya & Lady Donli – Bella
Who would have executed the (unlikely) pairing of R&B Pop macho guy Iyanya with Alté royalty Lady Donli. Who, if not DJ Lambo? "Bella" is an excitable record that sounds unlike anything you've heard, and both featured acts employ their famed voices to great effect, creating a stunning record that seems like the first single from a forthcoming Lambo project.
Oxlade – DKT (Dis Kind Thing) 
Since the release of his OXYGENE debut, Oxlade has been a buzzing act around these parts. "DKT", his first solo since that EP, is produced by usual suspect Spax, a chill vibe evoked by gentle drums and horns, while Oxlade's trademark vocals excite with a readymade love story.
Listen on SoundCloud 

Yemi Alade – True Love
After earning the plaudits of the millions who viewed Beyoncé's Black Is King, Nigerian superstar Yemi Alade returns with her own music. "True Love" is a feel-good record carried by sing-songy melodies and bright harmonies and percussions. Yemi Alade comes across as cherry, taking the beat as it comes, and generally allowing the space for a sing-along and were you audacious, outlandish dance moves.
Crayon ft. London – On Code
Crayon has enjoyed a productive 2020, dipping in and out of releases with his upbeat, romantic and lyrical take on percussion-based Afro Pop. One of the Mavin artist's frequent collaborators is producer London, and on the artist's latest song, they locked powers again on the party starter "On Code".
Ilaye – Fix.
Known for her deft navigation around the themes of life and love, Ilaye has enchanted a small cult of fans with her sound, a mix of R&B and alternative Pop. "Fix," her new record, is a calm song in which the artist demands more from a lover; Ilaye sings to perfection as her angelic voice hits all the right notes and leaves you gasping for air.
There you have it! This week's edition of Best New Music.
Check out other Lyrics of your favorite songs. Also, Get updates as they drop via Twitter and Facebook