5 Things to expect from Burna Boy's 'I Told Them' album
SHARE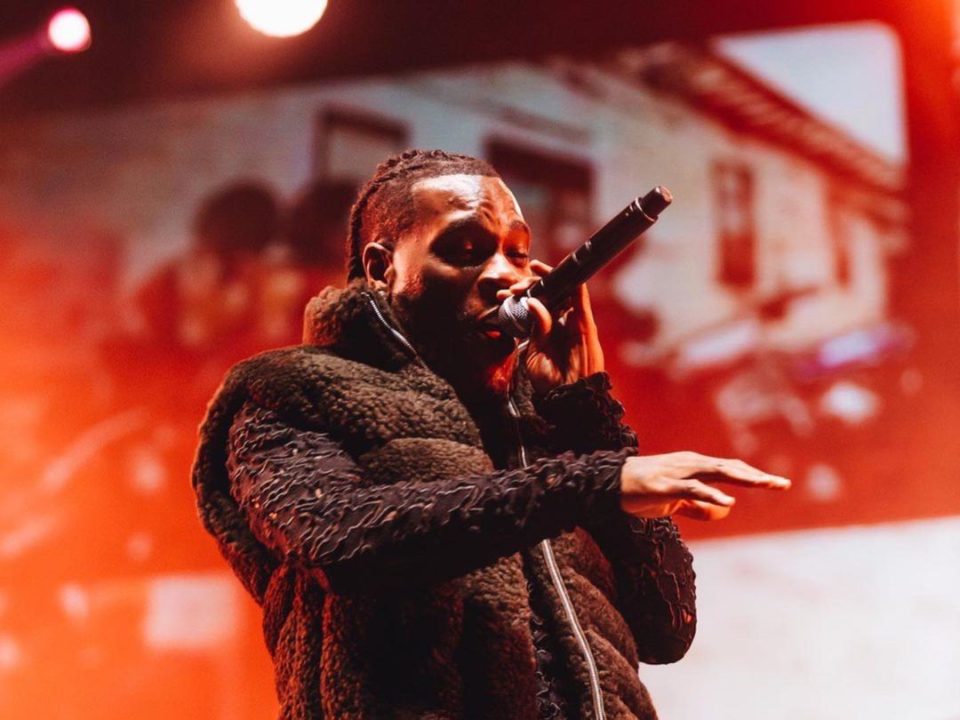 The global music scene is abuzz with anticipation as Burna Boy, the self-proclaimed African Giant, readies himself for a triumphant return to the spotlight with his upcoming album, I Told Them.
The excitement surrounding this release has reached a fever pitch, fueled by the tantalising taste of what's to come – a tantalising duo of singles, Big 7 and Sittin' On Top Of The World, the latter featuring the enigmatic 21 Savage. Adding a touch of intrigue, Burna Boy has also gifted fans with an enticing bonus track titled Talibans II, featuring the unmistakable talent of Bryon Messia.
Undoubtedly a master of generating buzz, Burna Boy recently unveiled the official tracklist for his much-anticipated seventh studio album, I Told Them, on August 21, 2023. This revelation serves as a captivating teaser, igniting the curiosity of fans worldwide. With 15 tracks poised to grace this musical opus, Burna Boy is set to showcase his unparalleled artistry and innovative soundscapes.
Circling the calendar for the impending release date of August 25, 2023, fans are primed for an auditory adventure that promises to transcend expectations. Burna Boy, celebrated for his audacious fusion of genres and unapologetic storytelling, is poised to deliver an immersive auditory experience that transcends geographic and musical borders.
Intrigue further deepens with the revelation of collaborations featured in I Told Them. This album, characterised by its rich tapestry of sounds, is set to weave in the talents of fellow artists. By enlisting these voices, Burna Boy takes listeners on a journey of sonic exploration, marrying his distinctive style with the unique contributions of his collaborators. The result is likely to be an album that resonates on multiple levels and exhibits Burna Boy's dynamic musical vision.
As the days inch closer to the album's release, the global music community eagerly awaits the unveiling of I Told Them. This record is poised to define yet another significant chapter in Burna Boy's career, further cementing his status as a trailblazer in the contemporary music landscape. With each track carefully curated, Burna Boy's seventh studio album promises to captivate, inspire, and solidify his place at the forefront of musical innovation.
Here's a sneak peek into what fans can expect from this much-anticipated musical offering:
More Samples
Burna Boy's distinct sound often incorporates samples and interpolations, and I Told Them appears to be no exception. The inclusion of samples like Brandy and Mase's Top of the World in the remix of Sittin' on Top of the World featuring 21 Savage showcases Burna Boy's knack for blending familiar sounds with his unique style.
More Hip-Hop Influences, Less Afrobeats
The album's lead singles, Big 7 and the Sittin' on Top of the World remix lean heavily toward Hip-Hop vibes with Caribbean influences, offering a departure from traditional Afrobeats elements. This shift could indicate a larger trend on the album, suggesting a fusion of Hip-Hop and other genres that Burna Boy effortlessly navigates.
Strategic Collaborations
Burna Boy's collaborations have always been a highlight of his discography, and I Told Them seems poised to continue this trend. His successful partnerships with 21 Savage and Byron Messia exemplify his versatility as an artist. As fans eagerly await collaborations with Seyi Vibez, J Cole, and Dave, the album is likely to offer a diverse range of musical talents.
Wholesome Experience
Burna Boy not only excels as a captivating artist but also as an exceptional A&R (Artists and Repertoire), effortlessly identifying and collaborating with talents. His track record of delivering top-notch albums only adds to the anticipation surrounding I Told Them, promising a holistic and gratifying listening experience.
Vibes and Insha Allah
Burna Boy's albums often feature tracks specifically tailored for the African audience. While some of these songs might be less lyrical and inspirational, their infectious energy and relatable vibes are undeniable. Tracks like Different Size and Killin Dem are emblematic of Burna Boy's ability to create songs that resonate deeply within the African music scene.
Burna Boy I Told Them album tracklist;
1. I Told Them.
2. Normal.
3. On Form.
4. Sittin' On Top Of The World ft. 21 Savage.
5. Tested, Approved & Trusted.
6. Cheat On Me ft. Dave.
7. Virgil.
8. Big 7.
9. Dey Play.
10. City Boys.
11. Giza ft. Seyi Vibez.
12. Jewels.
13. If I'm Lying.
14. Thanks ft. J. Cole.
15. Talibans II ft. Byron Messia.
As Burna Boy continues to push musical boundaries, I Told Them stands as a testament to his multifaceted artistry. With a fusion of genres, strategic collaborations, and his signature vibes, the album is poised to resonate both with his loyal fan base and newcomers alike. As August 25, 2023 approaches, listeners can look forward to immersing themselves in the sonic journey that Burna Boy has meticulously crafted.