KillerTunes: The Production Genius Behind Numerous Hit Songs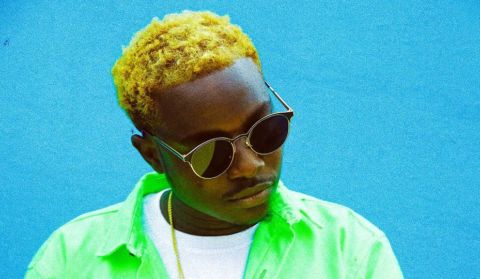 Describing the hitmaker - Killertunes
It is nearly impossible to hear 'Shabalistica' on a track and not move. Even if you don't move consciously, your subconscious will respond and before you know you find yourself bobbing your head. It's almost like magic. And truly, Killertunes is a magician. Not the type that flies around on a broom, rather he strings different elements together to create incredible instrumentals. He's one of the finest music producers that the Nigerian music industry has seen in recent times.
I've always maintained the notion that music producers play the most important role in the creation of music. They make the beat and give the artist musical direction as well as help with songwriting (sometimes). The interesting thing about Killertunes is that his instrumentals hardly ever sound alike. He's a beast; a versatile beast. He has produced for the likes of Olamide, Wizkid, Kizz Daniel, Phyno, Mr. Eazi, and many others. He's making waves and his brand is growing at a rapid rate. How did he get here?
About four years ago, not a lot of music lovers knew Killertunes. However, he's been doing music production since he was in secondary school. He got his big break in 2017 when he produced Mutay's Manya (featuring Wizkid), Kizz Daniel's Yeba, Wande Coal's Funkeh, and more. He met with Terry G and Timaya and started working with them. He would later be introduced to DJ Spinall and got signed to The Cap Music. Killertunes produced many of the songs on DJ Spinall's Iyanu album. He once stated in an interview that Wizkid is his favorite artist to work with.
Who is Killertunes - production genius?
Killertunes, whose real name is Otaniyen-uwa Daniel, was born and bred in Edo state. According to him, he grew up in a time when Edo was rife with cultism. He also revealed that he (and his friends) were nerds. While in secondary school, he developed an inclination toward music production and in 2015, he made the critical decision of moving to Lagos - the hub of entertainment - to further his career. Within a span of four years, Killertunes has climbed to the top of the game. It's no surprise that nearly every artist wants to work with him. He's a goldmine of beats.
What many people do not know about Killertunes is that he used to be an artist. He used to record songs and sell to artists as well as help artists write songs. Killertunes grew up listening to different records that his father used to play. He's the production genius behind Timaya's I Concur (featuring Don Jazzy). He has produced several hit songs including Duncan Mighty's Fake Love (featuring Wizkid), Olamide's Motigbana, DJ Spinall's Baba, Joeboy's Beginning, Terri's Nonstop, and many others.
Let's give credit to whom it belongs. Killertunes is undoubtedly the hottest Nigerian producer out there and he deserves several accolades. He has proven that he can never do any wrong. Another amazing thing about Killertunes is that he gets royalties for all the songs he's produced. Not only is he talented, but he's also dedicated and is always evolving. We are excited to see producers like Killertunes getting more recognition in the Nigerian music industry.
Related