"I Was Extremely Introverted"- Here's the Gist of Tems' Talk with Apple Music
SHARE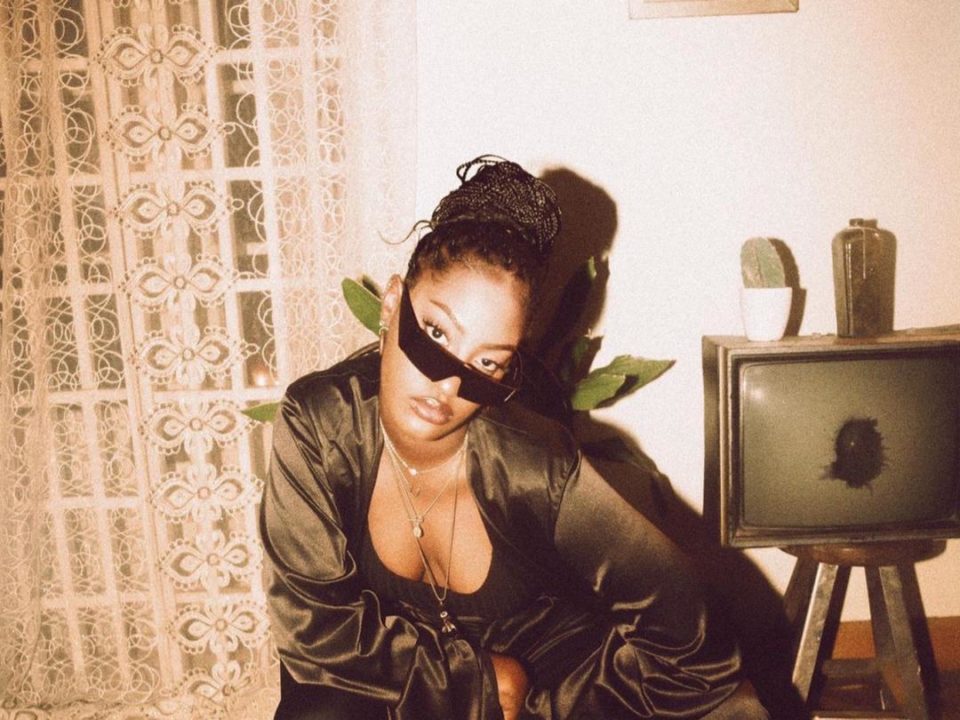 The current belle of the ball of the Nigerian music industry, Tems unwrapped her second EP, If Orange Was A Place, right in the swing of things and in the heat of her rapidly fired-up career with a short film on her sound and the core of music. The ice tea-toned singer had spoken to Apple Music in a 6-minute-long film about how she made music by tapping into her present state of mind, whatever it was, and shared that the EP was made from the manifestation of a feeling of sunset-hued warmth. 
The film titled "Up Next: Tems" which was released on the 13th of September, takes an intimate view on Tems' background and musical style, offering fans a glimpse into the closeted star's world. Here are some things we noted from what Tems shared with Apple Music:
1. Tems talks to Apple Music- Growing up with a single mom; Her background and childhood
Born Temilade Openiyi, Tems shared that she grew up with a single mother and was a very introverted friend with few friends. Her vocal ability was mostly a secret so not many people knew she could sing but she constantly daydreamed of singing to her church audience and moving them with her voice. She was however very insecure of her voice due to its unique texture and even considered singing and speaking in a falsetto. 
ALSO READ: The Remarkable Rise of Big Tems; 5 Defining Moments of Her Career
2. Producing and songwriting; Becoming Tems
After a long time of writing songs on the piano and guitar, she decided to record professionally but couldn't find any producers to work with because according to her, you have to give to get but she had nothing to give. So she resolved to learn how to produce for herself from that moment on. 
3. Tems talks to Apple Music: Studying and settling into normal life
Following her family's wishes, Tems had gotten a degree in Economics at Johannesburg in South Africa before coming back to Nigeria to settle for life as a working-class woman with a 9 to 5. According to her, then things had been moving fast but in the opposite direction and everything was going wrong till she'd taken a leap of faith by quitting her job and choosing music. 
Her mother, Dr Olasimbo Davidson mentioned that Tems had forged ahead on her path to do music even when things were unclear for her, insisting that she'd figure it out as she was smart.  
4. Getting discovered
Even before Tems had put out her debut single, Mr Rebel, she'd been putting up videos of herself singing on her Instagram page and this was how her manager, Muyiwa Awoniyi, discovered her. According to Tems, she'd put out a single after several people had questioned her claims as a singer and her big break song, Try Me was written four years before she put it out. 
ALSO READ: "I Was Locked Up With Fifty Other Women In Uganda" - Tems
5. Tems talks to Apple Music: Making music
For Tems, when recording, she goes through a process of emptying her mind, focusing on how she feels at that very moment. But for the A&R on the film, Tems enters into a trancelike state, getting the words and everything else from the song that way.
6. Bagging a deal with RCA
With world-class A&R's touting Tems' voice as one of the most unique ones they've heard, Tems had also been snatched up by RCA Records. One of Sony's flagship labels, Tems has been rumoured to have been signed to them for a while since the chart-topping success of the Wizkid Essence hit she was featured on. Now, with the release of her new EP, it's been made official, from the project being distributed by the record label company to them officially welcoming her on their social media pages as well as website. 
ALSO READ: Tems Makes History! Now First African Act On Two Songs On Billboard Hot 100
View this post on Instagram
Described by her manager as an unstoppable force who has chosen to lively wholly as God made her, the sky is truly just the limit for the electrifying sounding singer and we can only cheer her on as she continues to soar.