Chike's Debut Positions Him As Nigeria's Heart-throb | Interview
SHARE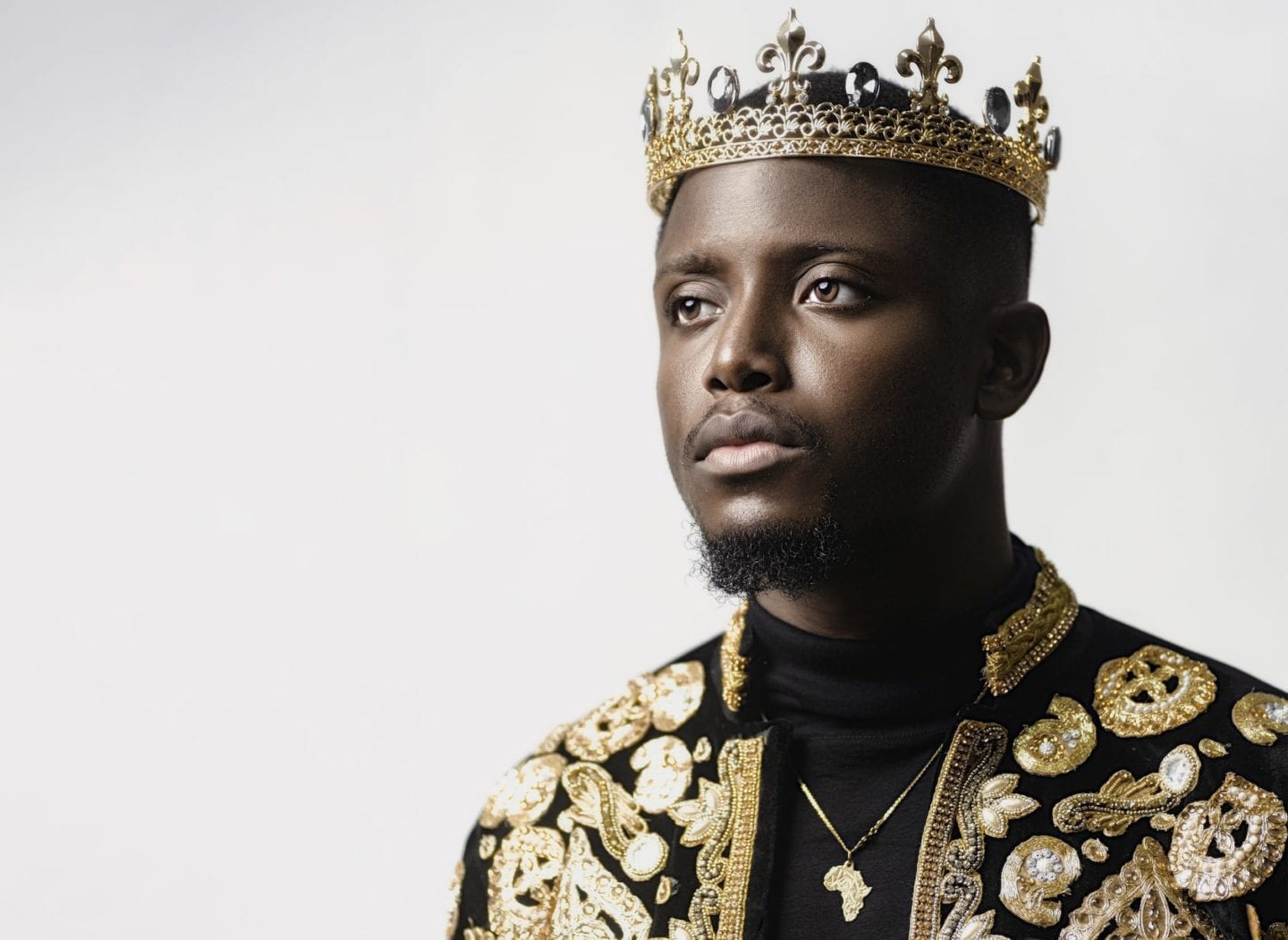 After a Project Fame run that culminated in a top ten finish, a runner up climax on The Voice Nigeria, and a succession of singles that did not achieve mainstream success, Chike-Ezekpeazu Osebuka's journey to mainstream recognition has been one of persistence in a music career that spans over five years.
On a windy Sunday evening in April, 9 weeks after the release of his critically acclaimed debut album, I ask Chike if he feels his debut was deserving of the 'Album of the Year' tags that have loosely encircled it. "I would love that, it's been a long journey and what I would take from it is that I finally got the right people to listen to my music", he says casually.
"I don't think I have had enough experience with love"
Released on the 14th of February, Valentine's day, Chike's thematic 14-track debut studio album that was almost titled 'African Prince' is love-themed; transcending through emotions of loss, faithfulness, and hope. The album plays like a collection of personal memories gathered through years of loving unabashedly, starting with  the reassuring Beautiful People, coasting through the regretful Out of Love, climaxing  with the thankful Watching Over Me. Chike brilliantly navigates through different experiences despite sticking to its central theme; love. "I don't think I have had enough experience with love", he laughed, a subtle laughter; "for me music is stories, I imagine stories, I remember stories I have been told and I mix it up with stories of what I have been through. My most difficult challenge while working on the album was making sure I was not writing the same thing over and over again". 
Fights between Nigerian record labels and artists have been a consistent feature in the Nigerian music scene over the past couple of years, with some ending in prolonged court battles and gun-wielding threats. After mutually parting ways with his previous record label in 2017, Chike has had to waddle his way to the forefront of the music scene independently. On Ubi Franklin's Instagram live series, 'Talking with Ubi Franklin', the graduate of Computer Engineering from Covenant University admitted that the release of the album was financially motivated. He had taken the gambit of putting the money he would normally use in promoting a single into promoting an album, "I am learning what the business is about, I am learning how to put out my music, give value and be appreciated for it. I am pretty much looking to build my own thing, I have the human relationships, and I am beginning to learn who the right people for the job are. If I make the right decisions with the money I have, it should get somewhere", he says to me.
As we wade deeper into our conversation, Chike gets more comfortable and shows a different side of him than his usual measured self. This side of Chike weaves easily between Igbo, English and Pidgin and cracks jokes with subtle and hearty laughter accompanying them. This is the side of Chike that picks Obianuju by Duncan Mighty as the Nigerian song he wishes he had sung, and tells me that his favourite song among his own songs is ever changing, and his new favourite is the song he recorded the night before. This is also the side of Chike that tells me he splurged his first big cheque on a PlayStation 4 and informs me that he would only go back to acting if the opportunity and timing is right. Chike had previously starred as Mayowa Badmus in the Africa Magic family drama series, Battleground.  
"If they are not pirating your music, it simply means you are not big enough"
Digital Streaming Platforms such as Apple Music, Boomplay and Spotify are still yet to establish a firm stronghold in Nigeria but they provide the most accurate metric yet for top-charting songs across the country. In a country wherein artists' primary revenue comes from show performances, topping these charts and subsequently these platforms are a thing of joy to many artists. They provide income for these artists and feed them data-driven insights into their progress. Boo of the Booless peaked at No. 1 on the Nigerian Apple Music album charts and has garnered over 10 million streams across all platforms; I question if this success can be attributed to the frequent music covers Chike posts across his social media platforms; "Social media contributes to everybody's success. Even as a native doctor, social media can help you; it just needs you posting at the right time. Streaming platforms? They are like shelves, and we thank God for those shelves". Before our interview, I ran a quick Google search on Chike to gather background information and possible lines of questions different from his previous interviews.
On the first page of my search, I found several links to illegally download his music. Chike understands that this is a side-effect of making music in Nigeria, "I do music in a country that is stated as the poverty capital of the world." He sighed. "No matter how I lock down my album, the people that cannot afford it, cannot afford it. That is not going to change. Someone once said to me 'If they are not pirating your music, it simply means you are not big enough'. I am not saying piracy is right, but I see people that when they want to distribute music, they give it to pirates directly. The people that would stream my music on accountable platforms will always continue, but when I have enough spare time, I would hunt down those websites and try to shut them down".
Artists are known to rely on the strength of their fans, galvanizing them under one umbrella and making them feel integral to any success the artists achieves. These fans usually have a collective name; Simi has her army, Wizkid has his FC, Chike has his chikitos. Chike had put the naming process up to a Twitter poll and Chikito was the eventual result; "I been wan call them beautiful people, them no gree. The problem now is some guys don't want that chikito but I leave it to the women. Anything the women do, they always drag the guys along", he says. I probed further, questioning if he would change the name thereafter "You people are chikitos, don't feel too uncomfortable. I dey hear am for your voice sef", he teased. 
"Music is a rejection business, everybody doesn't know you till everybody knows you."
Boo Of The Booless features three previously released singles, Out of Love, Amen and Beautiful People. Ogagus, Chike's A&R, acknowledges that if not for the pandemic sweeping across the world, promotion for the 5th or 6th single would have been in motion; "The album was released with 'Nakupenda' as the 4th official single, the music video for that is already in works. After that, we were looking at 'Roju', 'If You No Love' and a few others''. Despite the pandemic halting his plans, Chike's primary concerns extend past his artistry; "I am not thinking as an artist, I am thinking as a human being. This pandemic don affect me as a human being, e remain small make I sing song about corona but I don't want to join that bandwagon. Nobody knows what the world would look like after this pandemic but my plan so far is to continue making music".
Recording for our second album ?

What should I sing about now? ? pic.twitter.com/Bot8uDmL50

— Chiké (@Officialchike) April 24, 2020
 According to Chike's social media feed, he has started the recording process for his second album, and I was particularly curious about what he was listening to during this lockdown period and album recording process; "I have been discovering new artists, my lawyer makes playlists and sends them to me. She sends more playlists to me than contracts'', he joked. After scouring through his current playlist on his laptop, he mentions a a handful of artists; NSYNC, Ray LaMontagne, Blanco White, Paolo Nutini, J.P Cooper, Shai, and Mauv, and then he proceeds to hum a tune from Mauv which I mistake for a Joeboy song. This segues our conversation briefly into how dominant burgeoning artists such as Joeboy and Fireboy DML have been. I mention the dominant run Joeboy's break-out single, Baby, has been on across streaming platforms and Chike was full of praise for him, stating that the burgeoning tag was belittling to Joeboy. I offer to put him onto some new artists since he had done the same and he readily obliged. I suggest up-and-coming acts such as Omah Lay, Fave, and Emo Grae, and we play Omah Lay's "You" in the background for the rest of our conversation.
Four years after finishing as a runner-up on The Voice Nigeria under the tutelage of Patoranking, a mutually terminated record deal, and a widely accepted debut album that took over two years to make, Chike is no longer finding his fans, he is letting his fans find him. "Music is a rejection business, everybody doesn't know you till everybody knows you."
Stream "Boo of the Booless" on Mino Music or Other Platforms.
Image Credits - Chike