Music Lovers: 12 Gift Ideas For Music Lovers in 2021
SHARE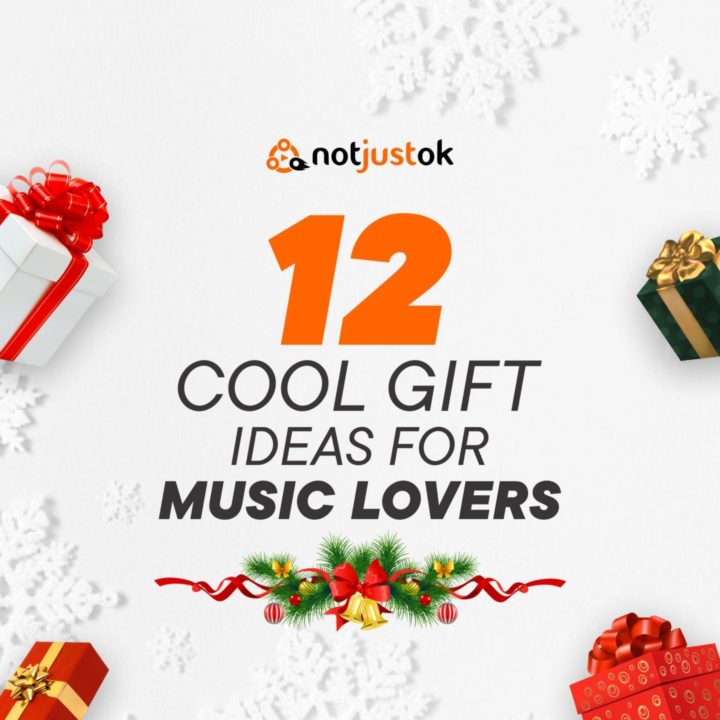 We all have that special Music Lover in our lives, whose favorite thing to do is listening to music.
They are always humming their favorite tunes while doing mundane things, or just simply busting out a move or two when their favorite song comes on.
Here are 12 gift ideas to fire up their passion for songs, bands, instruments, and all sorts of entertainment they seek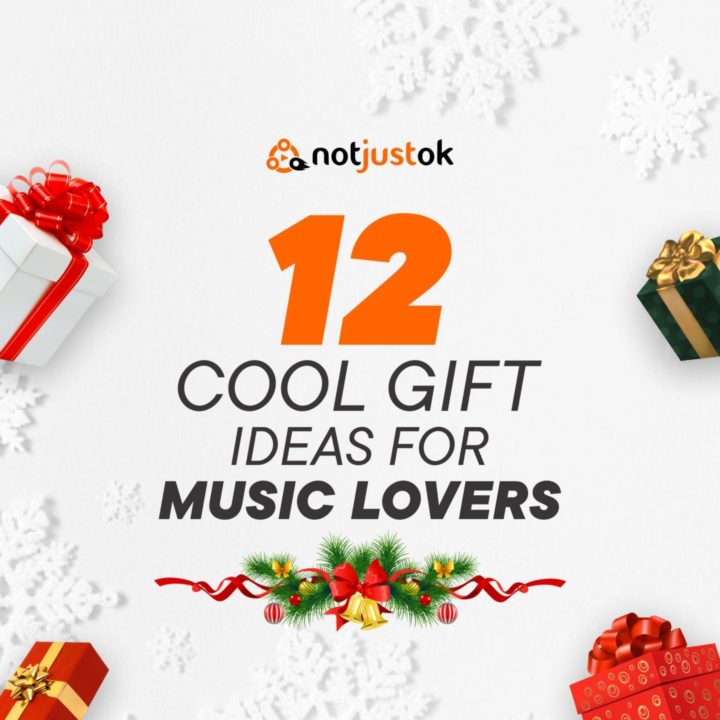 In this article, you will find various thoughtful gifts ideas to surprise your music loving friends, and elevate their love for music and the experience.
1. Concerts Ticket Gift Card
Every musician has a stan, and we all have artistes we are 'crazy' about. What better gift to give a stan than a ticket to their favourite artistes' concerts. In the Guide To Concerts in Lagos: Detty December 2021 Edition, compiled by NotJustOk, we listed the major shows happening in Lagos Nigeria, the dates, venue, and where to get the tickets, all for your use. A thoughtful ticket like this one might go. a long way to sustaining your relationship with your friend.
2. Noise Cancelling Headphones
The last thing any music lover wants is to be distracted while listening to their jams. You can surprise your music-loving friend or loved ones with noise-cancelling headphones to help them enjoy their time better while listening to their favourite song(s).
These headphones use analogue and electronic methods to block out the environmental sound around you, allowing you to listen to your music in peace without distraction. Trust me, they will love this gift. To get one, simply go to Amazon, Jumia, or any major tech stores around you.
3. Waterproof Bluetooth Speaker
Another great music gift Ideas for a music lover is the durable waterproof speaker. Often, music lovers are singers during shower time. You are one of them, right? You dare not deny it. I can see the smile on your face. Perhaps you know someone that does. Yeah? - That's the point.
Music lovers are often tempted to take their phones when they want to shower, and for this reason, a waterproof Bluetooth speaker will be a great thing to have because this means that the device, unlike your phone, will not be adversely affected by contact with water, and can withstand water contact without getting damaged. However, there is an Ingress Protection (IP) standard, that rates the waterproofing durability of a device, that you have to be aware of. We say all this to say that you want to be seen as that thoughtful friend through your gift, or don't you?
4. A fun music card game
Ever heard of the Music Association game? what is it, and how do you play the music association game? First, you can play the game solo or with friends. It's a game that tests how conversant you are with music and its lyrics. The groups challenge each other to sing lyrics involving the words associated with the category or word you've chosen!
To bring suspense to the game, Song association cards have been designed in packs just like the popular playing card such as 'Whot', and with instructions written on them. You can play this fun, challenging game with your family, friends, or other loved ones to learn more about everyone's music preferences.
Continuing the Music Lovers Gift Ideas, We have:
5. A Wireless Karaoke Microphone
If there is anything a music lover loves more than listening to good music, it's singing their favorite songs. These new-age wireless microphones aka Karaoke Microphones are one of the best gifts you can gift a music lover.
This music gift, karaoke speaker, will help liven up all special events and get-togethers. However, it is important to note that one may need to download an app to be able to use it maximally.
6. A Podcast Kit
Podcasts aka 'digitally recorded audio files' are the next big social media wave at the moment. Gifting that special music lover in your life a Podcast kit is a sure-fire way to help them engage other music lovers around the world - if that's something they want to do. Again, another gift that helps you win the "Thoughtful Friend" Award of 2021.
7. Gifting A Durable Power Bank Device
If you are an African living in Africa, specifically a Nigerian, then this gift will make you feel more special to that music lover recipient. We all know how annoying it is when the battery runs flat while we are using our phones to listen to music, especially when that is a way we try to engage our minds and distract ourselves from thoughts we are not ready to face or just want to have a really good time all by yourself with some good music. We also understand how useful this gift will be to you if you live in a city where you are constantly stuck in traffic while in a bus or waiting in a long queue.
Gifting someone a durable power bank device is probably one of the top 12 thoughtful music gifts ideas ever because if nothing, you are literally saying that you care a lot about their mental health without even saying so much. How amazing is that?
8. A Personalized Music Note Necklace or Bracelet
A music-themed jewellery gift is one of the most precious gifts anyone can receive. Now, a personalized music note necklace or bracelet will put a smile on the face of that person every time they wear the jewellery. If you can now engrave their name, their favourite artist's face, or artiste name on the piece of jewellery, you will win their hearts even more.
9. iTunes Gift Card
If your music lover recipient uses an Apple device, you can make their day by gifting them an iTunes gift that lasts a month or a year even, depending on your preference which likely depends on your budget.
The 10th Gift Idea to consider giving a music lover is
10. Music Streaming Subscription for a Month or Year
There are lots of music streaming platforms within a click of a finger, from Apple Music to Spotify, Boomplay, Audiomack Or Deezer, Google music - A gift idea is to know the one they use frequently and surprise them with a monthly subscription or even better, yearly subscription.
11. A beautifully customized t-shirt of their Favourite Artist
If there is something better than watching your favourite artiste's live performance on stage, it's wearing a neatly designed merch shirt of the artist. If you do this for a music lover, chances are you will be retained in their good books for a while until whenever. But please make sure to buy the right size as you definitely want them to rock it right. Also, be sure you know how they style their looks, some people like bigger outfits and some don't.
12. Personalize a foot mat of their Favorite Album
If there is one major personality trait of an average music lover, it is loyalty. They could spend hours, days even listening to their favorite album, a great music gift Idea is to find out which album they like best at the moment, and customize it on foot-mat. I mean, when you think of it, your foot-mat is a pretty important place in your home as it is the first thing you see before you enter your apartment and the last thing you step on when you leave for the day. We think that is a great way to not only start and end the day with good vibes but let your friend or family start and end the day with a thought of you and your gift in mind.
Check our latest Interesting Articles and learn more about African Music Industry. Also, get New updates via Twitter and Facebook