Full Rundown Of The Performances At Homecoming
The world over, the month of April is popularly known to be the month of Easter, but in Lagos Nigeria, it comes with the added anticipation of being the Homecoming month. A 3-day convention that incorporates fashion and music while being the bridge between the youth-powered UK scene and that of Lagos. 
While the first two days were mostly a showcase of street-inspired fashion with pop-ups featuring designers from Lagos, Ghana, the UK and the US, as well as discussion panels, the final day features a concert that actively marries the Nigerian and the international music scene in a way that truly depicts a homecoming. In this list, we give a brief rundown of the performances at Homecoming;
Liya
As the first lady of Davido's DMW record label, the singer had opened the show with her electrifying vocals, giving a rendition of her standout tracks from Melo to Lakiriboto.
Gyakie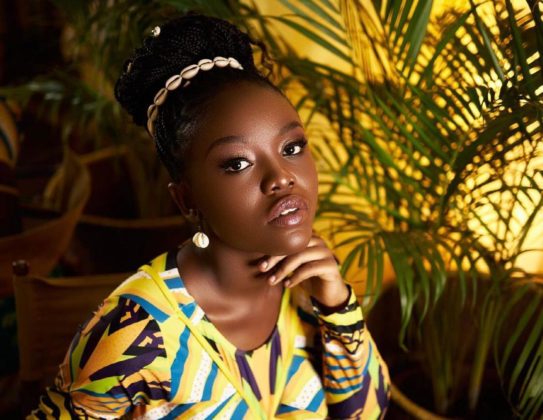 This year's edition of Homecoming had seen Ghanaian representation and Gyakie had been one of such flag bearers, performing her hit song; Forever. 
Shalom Dubas
A contemporary Nigerian-American RnB musician, Shalom is also known as Shalom Dubas had thrilled her fans with a performance of her song, Are You There and an unreleased track that piqued the interest of her fans. 
Raebel
Currently on the come up, Raebel had taken to the stage with an acoustic performance of her standout track, Miniskirt before switching to a performance with the DJ playback. The Homecoming stage was probably the singer's first big stage and she'd succumbed to nerves at the onset, with her vocals coming off shaky. Eventually, she'd readjusted with the DJ playback, giving a passable rendition of Miniskirt that had gotten the attention of the record. 
King Perry
When King Perry hit the stage, he'd opened his set with a performance of his Timaya featured record Man on Duty before segueing into ragers like YKTFV with Psycho YP and Go German with Bella Shmurda and Backroadgee. 
He'd also shown the crowd that sociopolitical duties had no limits, appealing to everyone present to get their PVCs for the coming elections.
New World Ray
A UK-based Nigerian artiste on the rise, New World Ray had hit the guests at Homecoming with an earful of trippy psychedelic rap music and a pumped-up performance of his song with Santi, Mars. 
Central Cee
The Homecoming concert is never truly complete without a crossover of top figures of the new age music on the African scene as well as the diaspora. And while the crowd had been expecting Central Cee, whose name had created a buzz even on the flier, his entrance had been on a colossal entry best witnessed with excitement at a fever pitch. The British rapper had taken to the stage with a performance of Day in the Life and had also performed other hits like Commitment Issues and Obsessed. 
Lancey Foux
It is said that OGs– original gangsters don't die, they multiply, likewise rockstars and Britain's Lancey Foux, a punk rapper. For several of the showgoers, Foux had been a performer they were looking forward to seeing and he'd rewarded their anticipation with a performance of his song India and Outtamymind!
Maison2500
While Maison2500 is no stranger to Lagos, his appearance at the Homecoming stage happened to be the punk rapper's biggest Nigerian stage and he'd risen to the occasion, performing his rager tracks and getting the crowd to open up a moshpit– an area in front of a stage where very physical and rough dancing takes place at a concert.
Deto Black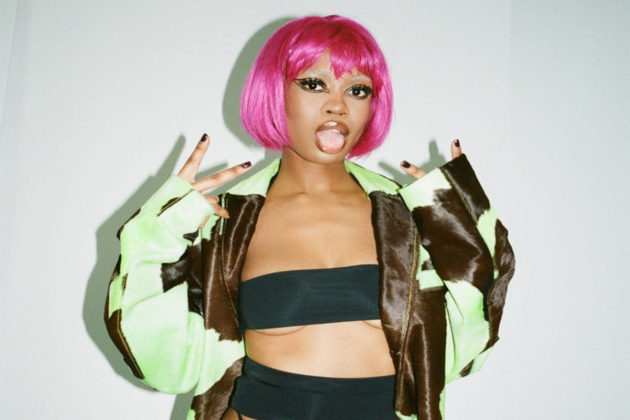 The Barbie princess of the Alté scene Deto Black had also graced the Homecoming stage. She'd later admitted to suffering from anxiety as it was her first stage yet but while on it, she'd given an audacious performance of her records from F.U.N to Tesla and Better. 
Teezee
Also known as the Fresh Prince of Gidi, or Teezus Bhrist as he'd introduced himself, Teezee had turned things up a notch with a hyper-performance of Necessary, Guala and Do Me Jeje. 
Pretty Boy D-O
The sole pioneer of the tag 'culté,' D-O had indeed pulled up in true spooky fashion with 4 white-washed men taking up menacing poses on the stage while all cameras in the hall went up in anticipation of the mystery act's appearance. 
When it had turned out to be PrettyBoy D-O, the hall had erupted into a frenzy, only calming down to heed his words and do his bidding as he performed Odeshi, Police N Teef, Pull Up, Mentally and Jungle Justice. 
Kida Kudz
The Alté arc of the night's lineup had come full circle when the Jiggy Boys FC top member, Kida Kudz had swaggered onto the stage to cheers and screams from the crowd. 
With his body-positive antics in tow which saw him flexing his muscles and even doing push-ups, Kida Kudz had thrilled his fans with a rendition of Ball Till We Fall, Issa Vibe, Jiggy Bop and Don't Be Shy.
Magixx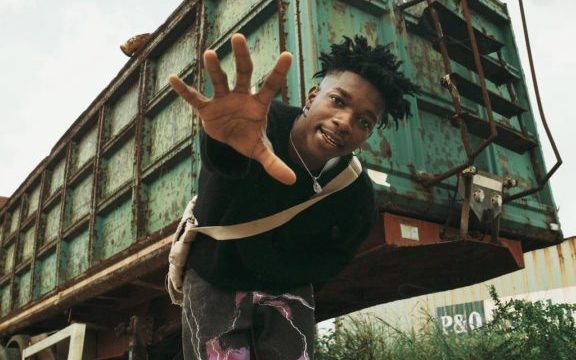 Mavin Records' very own loverboy, Magixx had also held it down for the lovers at Homecoming with a cocksure rendition of his Love Don't Cost A Dime, even segueing nicely into the re-up to have a sing-along with the fans at Ayra Starr's part. 
Fave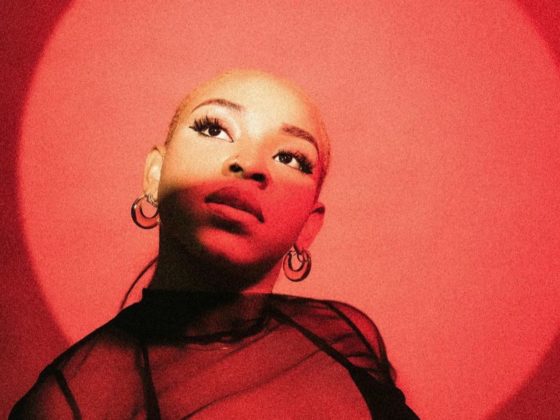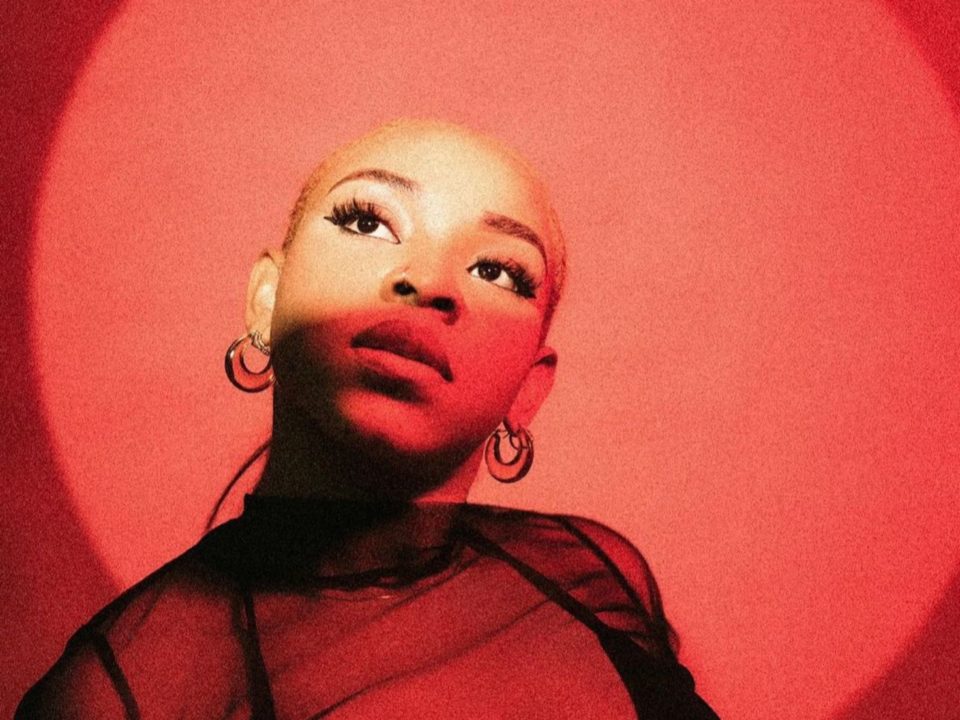 A captivating sight in an all-denim outfit, Fave had not only stolen the show with her looks but also vocals, hitting the stage with a brief acapella run on Mr. Man before switching it up with her smash hit, Baby Riddim. 
Victony
The Nigerian music industry's miracle boy, Victony is never not a sight for sore eyes and had even been double the joy as he took to the stage on both feet with his hit record Apollo bumping off the walls. 
The crowd had gone crazy with joy, singing along heartily to Apollo and in a similar vein to the Victony-assisted track by Mayorkun, Holy Father. 
Ajebo Hustlers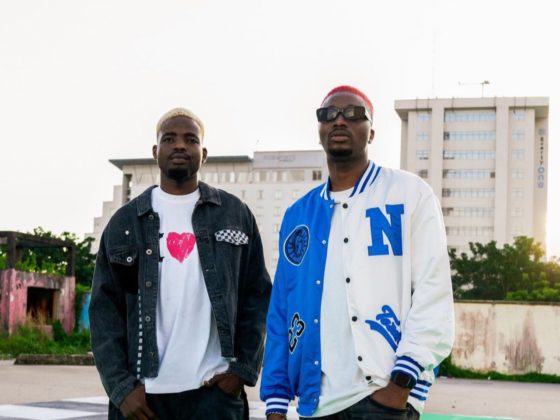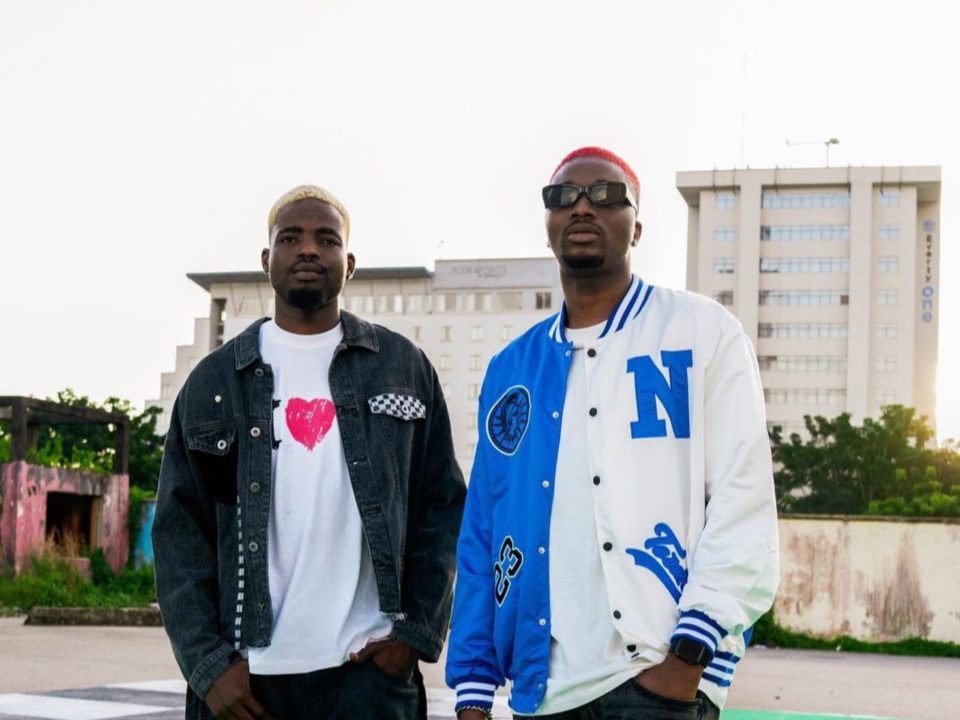 No Nigerian music group has captured the hearts of Nigerians in recent times as much as Port Harcourt's very own duo, Ajebo Hustlers. Coming on stage at Homecoming had not only proven that but also shown that the duo are well-loved at home and abroad. 
Hitting the stage with their smash hit Pronto, they soon switched to Solace, then Loyalty before rounding up with their breakout hit, Barawo. 
SGaWD
Self-proclaimed as the baddest female rapper out of Africa, SGaWD had torn up the stage with a sensually charged performance of her standout tracks, Rude and Pop Shit. 
Midas the Jagaban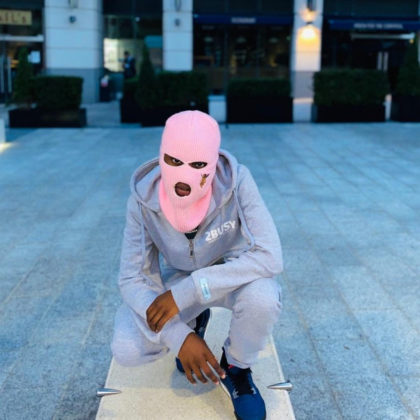 The UK's very-own new age Lagbaja, thanks to her masked up persona, Midas the Jagaban had thrilled fans to their favourites from Party With A Jagaban, Come We Bill Ehh, and had brought Liya on stage for a reappearance to end her set with their track together, 420. 
Zinoleesky
Marlian Music's top striker, Zinoleesky had promptly come to stake a claim for the street hop, dashing on stage to thrill a beyond ecstatic crowd to his hits from Gone Far, Mapariwo to Gone Far and ending it on an even higher note with his latest hit, Rocking. 
In fact, co-headliner, Arrdee caught the Zino bug, captioning his latest post with a Zinoleesky line from Gone Far, and it could have been at that very show the conversion took place.
LAX 
The show displayed brilliant flow as soon after, a shirtless and super pumped up LAX took to the stage with a performance of Go Low. Faster came after and then he took it back to the earlier days of LAX with a rendition of Caro that raised the roof. 
Lojay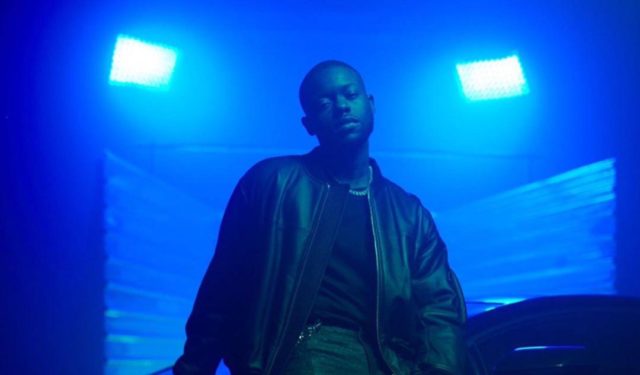 Always with infectious energy, Lojay had performed tracks off his LV N ATTN, from the similarly titled track with Wizkid to Panty, he'd also attempted to pull the crowd in for a sing-along of Only Fan with Zlatan while the DJ playback had experienced some issues but had eventually and smoothly saved the day with his heady smash hit, Monalisa. 
BOJ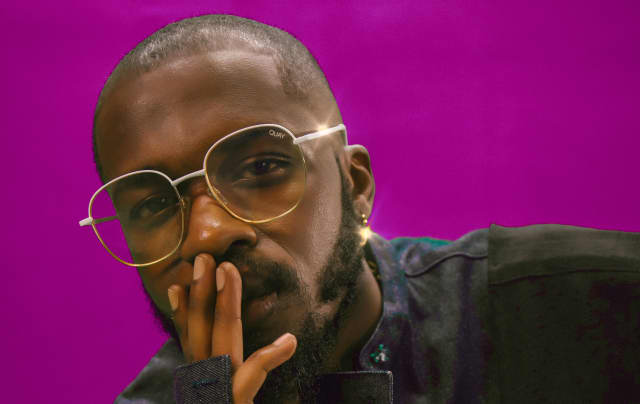 A core pioneer of the Alté-powered sound, BOJ had held it down at the show first with Awolowo, which had fellow DRB soldier, Fresh L making an appearance. Then he'd given a soothing rendition of his Tungba track with Ajebutter 22. The singer had been sure to make mention of his forthcoming album, Gbagada Express and then ended his set with the fan-favourite Lazarus by Dave on which he'd provided the highlighting track. 
Alpha P
A very energetic Alpha P had hit the stage with his latest release Whine before switching to and ending with his standout track, Paloma with even more vigour. 
Poco Lee
Despite not being a recording artist, Poco Lee remains an indispensable music industry icon. So when he'd taken to the Homecoming stage, two dancers beside him, with Zazuu Zehh blaring through the speakers and their legwork going at an electrifying pace, the crowd had witnessed the intro of the Zazuu remix unfold in 3D. 
Black Sherif's first appearance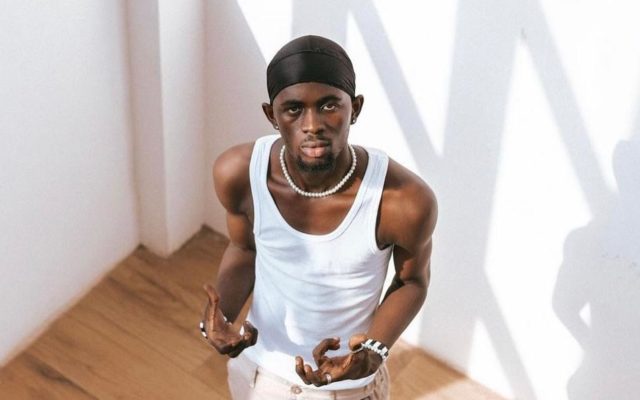 Currently, Nigeria's favourite Ghanaian singer, Poco Lee had once more displayed his influence by doing the honours of bringing Black Sherif on stage and with him, Alpha P acts he'd featured on his stoner's anthem, Yard. 
Reunited on the stage, Black Sherif had blazed forth with a performance of his verse on Yard, setting the bar for Alpha P who promptly took the baton on a victory lap. 
Arrdee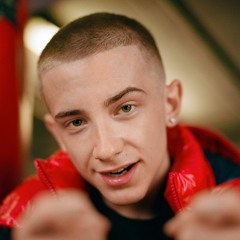 A good show only gets better with unforgettable surprise guest appearances and the Homecoming concert had buttressed this point when Black Sherif had brought on stage, Britain's It rapper, Arrdee.
If the energy in the hall had previously been at a fever pitch, Arrdee had brought it to a tipping point the moment he'd bounced on stage to the overexcited crowd. 
Following a very warm welcome from Black Sherif, Arrdee had torn up the stage with an electrifying performance of the remix of Body that had had everyone airborne and had exited it with Come & Go. 
Black Sherif's reappearance
Soon, Blacko had the stage and the crowd to himself, tearing it up first with a performance of his track with Darko, Always. Then he'd amped up his set with his raging Burna Boy-featured Second Sermon but it was his concluding performance over the harrowing record-breaking Kweku The Traveller that raised the roof and brought it back down. 
Asake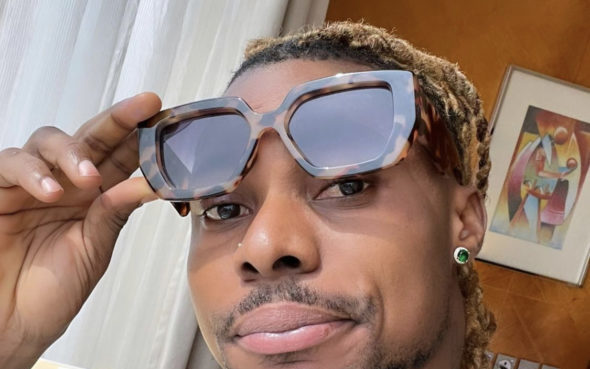 The true omo ope– glorious one, Asake had brought the crowd back home afterwards, taking the stage with his infectious track, Omo Ope before thrilling everyone present with a sublime performance of his breakout track, Mr. Money. 
But Asake wasn't done and brought his set to the point of an ovation with a performance of the remix to his banger track, Sungba, turning the venue upside down with a posse of dancers who he matched move for move as he performed. 
Fireboy DML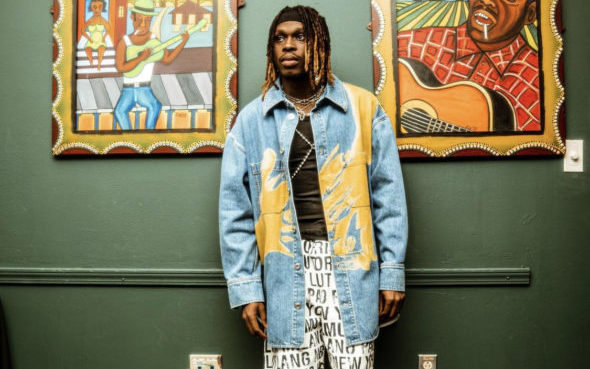 With the crowd still in the highest spirits, Fireboy DML had shown no mercy by coming on stage at the behest of DJ Spinall, first performing his track with Peruzzi, Southy Love than a hyped-up run through of Party Scatter, followed by his latest single, Playboy before ending things at the point with the highest applause with his hedonist anthem, Peru. 
BNXN
If the showgoers thought they'd seen it all, they were quickly reminded of the ever-flowing river of talented acts that champion the country with an appearance from BNXN fka, Buju. 
BNXN had taken the crowd to the hustlers' church with a heartfelt rendition of Outside before amping the tempo with Cold Outside, Kilometre and his Blaq Diamond-featured Italy. He'd then given the crowd a long draw of a cold glass of refreshing music with his self-highlighted Wizkid's Mood. 
Rema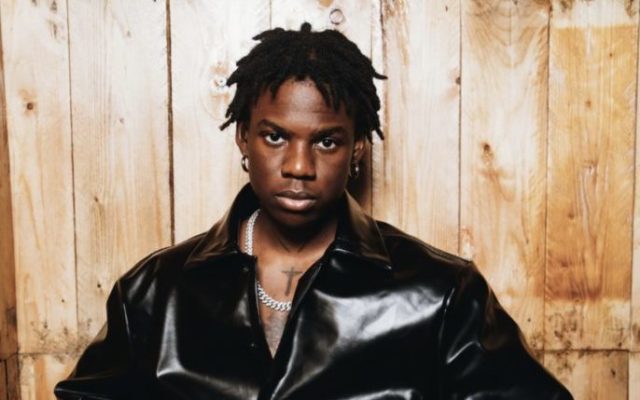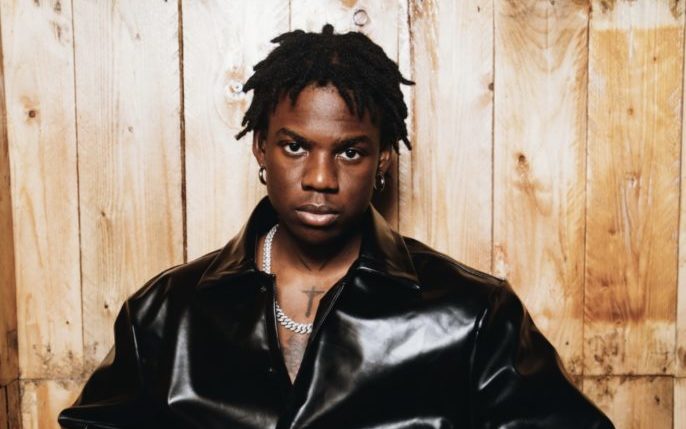 The Homecoming lineup can well be likened to a reunion of lovers with unquenchable passion and countless climaxes when after BNXN's exit, Rema wheeled himself onto the stage on a bicycle and his haunting cry on his Addicted track.
With a mob of ravers in tow, Rema had everyone present over the roof with a gassed-up performance of Addicted. Followed by a raging show with Lady and Bounce before ending it with the gospel according to Rema; Are You There?
For more blow-by-blow accounts of your favourite shows, get updates from Notjustok in real-time on Twitter and Facebook.
Related