Flavour's new album hits stores across Nigeria this week.
I was able to lay hands on a few of the tracks, so we're giving you guys a chance to listen to 3 songs off it. The album is titled "Blessed" and the selected tracks are "Ifem N'eli", "Beverly" and "I Don't Care" ft Wizboyy.
"Ifem N'eli" is a lovely highlife tune; the typical sound we expect from an artiste of Flavour's ability and status. "Beverly" has that Latin/Salsa sound and it's about the lady he was rumoured to be engaged to in America. This should give gossip bloggers something new to write about. "I Don't Care" is the fast-paced banger of all 3.
Overall, they're very good tracks.
"Blessed" hits the local store near you any moment from now.
*O.O*
Ifem N'eli [DOWNLOAD]
Beverly [DOWNLOAD]
View The "Blessed" Album Tracklist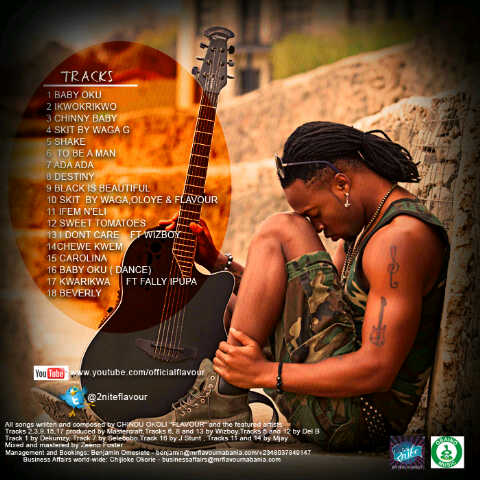 I Don't Care ft Wizboyy [DOWNLOAD]