EP Review: Praiz Takes Us To The Moon & Back In Excellent New Project
SHARE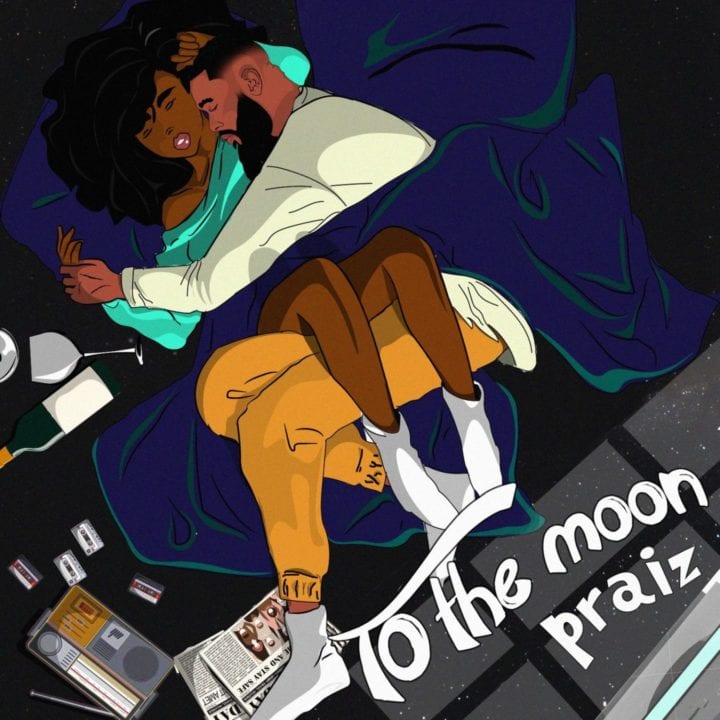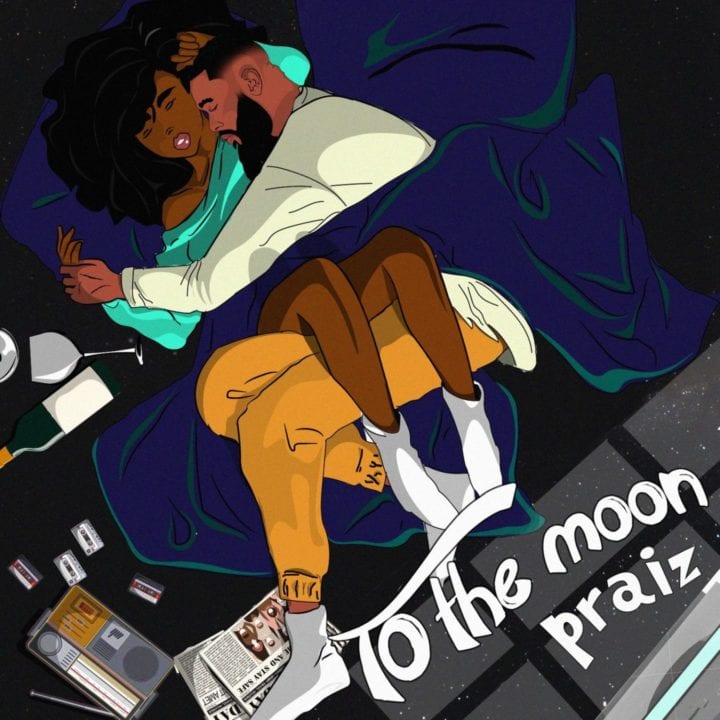 Praiz takes us To The Moon and back [EP Review]
As an auteur producer, Cobhams Asuquo is credited for recognizing the strengths of each artist he works with and amplifying those strengths within his own, so that what you get is a true fusion of talent on wax, in every chord, in every pause, in the vocals.
"That Stupid Song," the breakout single he produced for Bez and Praiz, was nothing short of exceptional, built on a subtle arrangement of synths, rockstyle drums, and the nostalgia which drives its songwriting, a mesh of popular childhood songs.
Since then, one member of the duo who delivered that classic song, has more or less widened the scope of his artistry; obviously Praiz. Rather than a Bez, he opts for Wizkid. Over the calmness of a Cobhams production, he goes for the polyrhythmic flourishes of GospelOnDBeatz.
However, in between these pop excesses, where Praiz flings his net far and wide for influences, he still pays homage to his preferred R&B sound. There's a soulful duet with songstress Simi; a cover of the guitar-led American TV song 'Shallow' by Lady Gaga and Bradley Cooper; all of which echo his strongest sensibility, crafting earworms built around the openings afforded him by sparse production, allowing for the sway of his trademark vocals.
His latest project, To The Moon, is a 6-track EP which updates his so-so loved R&B sound, this time not produced by Cobhams, but entirely by Praiz. If anything cues the unique times, it's the conscious blurring of roles within the industry: producers are picking their pens and artists are laying the sound for their music, what with social distancing and all. This (social distancing) has preceded moments of introspection, a necessary condiment for creating art. Praiz, ever the lover boy, seamlessly works that into To The Moon. 
Ushered by a radio static, DJ Obi's voiceover reiterates the purpose of these 'quarantine vibes', and summons Praiz as as the 'President' –even before the artist sings a word, his production builds a layer underneath this intro with a distorted vocal sample and a simple keyboard instrument to float an ethereal premise. 'Feels,' a 2-minute song, springs from its melancholic guitar and soft knocking percussions as Praiz charges the intimacy of a locked door session with a lady, singing 'I'll make you touch your toes/ I'm make you sink real slow.'
Romantic moments such as these are the crux of the tape, as a keen listen has its title peel itself as an understatement for sexual exigencies. "Wings," barely a half-minute in, features the lines 'I'm gonna take my time/ And do your body right' while the artist flexes his falsetto (a refrain of 'Baby, baby' leading this section) over the stuttering drums and simple chords. A verse from old collaborator M. I. Abaga updates racy intent. 'I love it when you dress for me, even better when you undress for me,' he raps cheekily. On the other side of a Praiz hook, is protege Ice Prince, who tapers Praiz's lulling, with his head-bumping verse which begins with the somewhat strange bar 'I'm addicted to your anatomy' but builds itself steadily to sultry keys and soft kicking percussions. Praiz dips in to ease the song's last seconds, ending fittingly with the word 'harmony', a specialty of this artist.
In a music industry where a large number of its audience relate a song's pace to its commercial prospect, one understands that Praiz, after years of securing Pop bangers and the rewards that come with them, has little regard for those considerations in this slim collection of songs. One can even say he's tapped into an age-long tradition of artists being intentionally selfish and rooted in the times of creation. To The Moon, for instance, is very much a quarantine project, and made out of unavailability. Hence, the Niyola feature works to perfection. Herself a dedicated chronicler of troubled relationships, she's a natural fit for 'Red Flag,' playing the problematic lover (with 'different faces' as Praiz sings) and owning the role with her powerful vocals. The reality check of her being obscure in recent times is a pain, no doubt, and such performances impresses on us the happier times sound tracked by songs like 'Go On' and 'Toh Bad'.
Praiz, with just the perfect beats and features, made some of the most fulfilling songs we'll ever hear this year. With its relatively slim credit sheet, it's testament that sometimes less is more –most times, actually. Projects crafted to channel the dreaminess and ambitions associated with space aren't absent, but here, Praiz enters that world with an excitable ear to discover his best self, and emerges quite close to that. No doubt I'm amped for whatever he does next.
Stream Praiz's 'To The Moon' EP