#EndSARS: Davido & Timi Dakolo Lead Top 5 Songs Played at Protest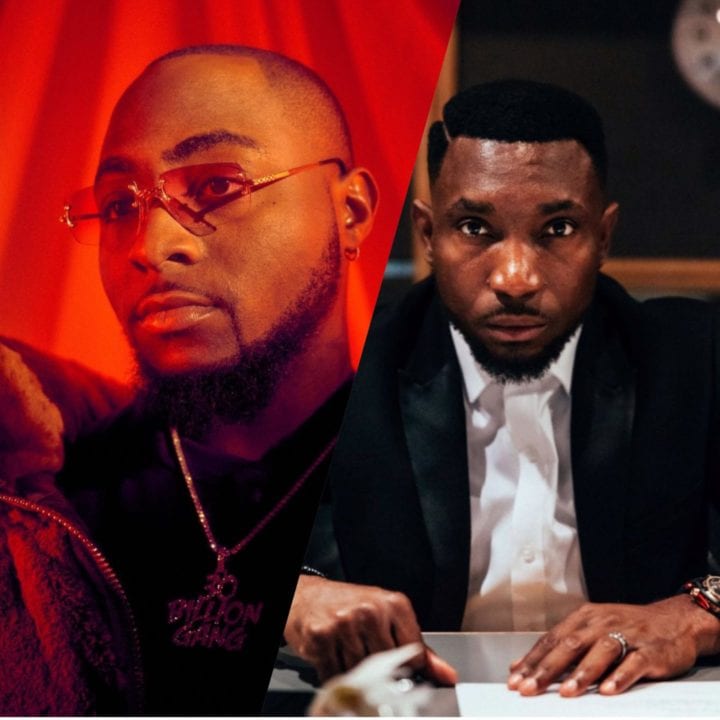 Nigerian superstar artists, Davido and Timi Dakolo lead top 5 songs played at the #EndSARS nationwide protest in Nigeria.
The outcry of Nigerian youths against Police Brutality and demands for Police reform has inspired protest from Nigerian youths within and outside the country.
From social media hashtags to carrying plaques, chanting, and marching the streets of Nigeria, an awakening has begun. 'Our Mumu don do' is an expression for enough is enough. The resilient and persistent demands by Nigerian youths for a safe Nigeria for all, have produced a huge turnout of people at different spots.
One powerful tool for expression during the protest has been music and as Ed Sheeran will describe:
Music is a powerful tool in galvanizing people around an issue. There's no better way to get your point across than to put it in a beautiful song.
All kinds of genres of music have been played at the protest ground. However, some songs have stood out amongst others, therefore I have compiled my "Top 5 songs played at the #EndSARS protest".
1. FEM by Davido:
The expression "FEM" is a vernacular expression used to shutting up an individual. I could recall the song coming up when the Lagos State Governor "Babajide Sanwolu" was addressing protesters, with the crowd beckoning on the Governor to 'shush'.
The song "Fem" may have not been created to address police brutality but then, it's a perfect expression directed at a false promising government that enjoys propaganda more than action. A part of the song hints at police brutality, the lyrics say:
I get men, I no dey gather boys
I dey live my life, man dey turn am to shoot on sight
When be say na me dey give them life
Them go tell me who dey give them mind, give them mind
The powerful lyrics in this song inspires patriotism and hope for a great nation. Every time it's played at the protest grounds, protesters swing the Nigerian flag and sing along with passion. A part of the lyrics reads:
We're all we have, we'll defend our land
We believe in this nation, and we know we'll get there
We're all we have, we'll defend our land
We believe in Nigeria and the promise she holds
And that one day we'll shine like the sun
We're a great nation
People have hinted that the song should be substituted for Nigerian National Anthem.
3. Jaga Jaga by Eeldris Abdulkareem:
Unlike Timi Dakolo's "Great Nation" which inspires hope and patriotism, "Jaga Jaga" is a vernacular expression for an uncoordinated and unstructured system. A song that tells the story of a dysfunctional society, hardship, and killings birthed by bad leadership. Part of the lyrics reads:
Nigeria Jaga Jaga, Everything scatter scatter, Poor man dey suffer suffer, Gbosa gbosa, gunshot ena the air
Sadly, the issues addressed in the song are still much prevalent in modern-day Nigeria, despite been released 18 years ago by the veteran artist.
This song addresses several issues including Police Brutality, with the powerful lyrics resonating in the hearts and minds of Nigerian youths. Part of the lyrics reads:
This Nigeria
Look at my nation o
SARS stop me for road any explanation you go talk am for station o
The sensitive issues addressed in the song further remind protesters about the reason for protesting in the first place.
5. Barawo by Ajebo Hustlers ft Davido:
The song addresses the hardship, lack of basic amenities, and infrastructure with a struggle to remain alive from police brutality.
The simplicity of the chorus is quite contagious. "This Country Nawa o!" expresses the pains of every Nigerian residing in Nigeria. Part of the lyrics reads:
The masses they para
Cos raba no dey
Every second
Na hour of rosy
Politicians dey loot us
Olopka dey shoot us
Aboby try put call
Say yawa mogbe
The above-mentioned are my top 5 songs played at the #EndSARS protest. 
I close this piece with a quote from a music icon and African legend "Fela Anikulapo-Kuti":
Music is a weapon of the future/music is the weapon of the progressives/music is the weapon of the givers of life.
Related