Davido (NotjustOk Hype)
notjustOk hype will feature the future potential heavy hitters in Naija music. Any material featured in this category will be from an unsigned OR up & coming Nigerian/African artiste/producer/record label that boasts of nothing but promising content. There will only be ONE post a month in this category.
If you have or know of anyone's music that you feel is a hit or any good, please send an email to the official notjustOk email (music-at-notjustok.com) with a link to their page or where we can download the song. BETTERYET, send in the artiste's song(s) as mp3 attachments along with a brief info/bio and a picture/artwork.
This month's NotjustOk Hype is Davido. Many of you remember him for his first smash single Back When ft. Naeto C and his new Club banger Dami Duro. Read below, how he came to his current position in the music industry, his thought process and where he is headed.
Can you give us a little bit of a background on yourself (Who is Davido)?
I'm the last child out of five children; I'm a producer, an artist, engineer, and student. I like to chill, I like to make music.
How old are you?
19.
How does it feel being so young in the entertainment industry?
It has its good side, it has its bad side. The good side is I have a while [to be in the industry]. The bad side is, sometimes people tend to forget how old I am so I might do something a nineteen year old would do and they will look at me like "why is this guy acting like a kid" just because I'm around and doing stuff older people would do.
When & Why did you decide to pursue a professional music career?
This year [2011], in March.
Oh wow, but have you been musically inclined for a long time?
Of course, for years but I was in school in America so doing music in Nigeria was like no point if I'm over there. I used to record with my cousin. We used to have a group called "KB International". We were just there recording, trying to make it over there. It didn't work as planned but we made some moves though, we did a couple shows out there.
Did you leave school to pursue your professional music career?
No, I transferred schools [to one in Nigeria].
Ok, what are you studying?
Business management.
How did your parents & family feel about your decision to go into music professionally?
At first when I told my dad, "I want to come back to Nigeria" he was like, "for what, you better stay there and read" But after a while, you see for me, everything is action. You have to show them how much you want it. You have to show them that it's working out. So I think that's what lead him to understand what I'm doing because it was working out and he was seeing me on the TV, he's seeing me at shows, I'm not asking for money no more. So his own is just that I have to stay in school which I understand. But it's not easy balancing both, you know sometimes I'll be in school and I have fans there so you know.
Are you signed to a label? (If so, what label)
Ya I have my own label called HKN.
What does that stand for?
Hakan which means Kings of Kings in Turkish.
What Genre or style would you consider your music?
I would say Fuji pop, afro pop, I try to do everything though but lately I've been having more inspiration from more cultural stuff. Like my last two singles you wouldn't really hear much English, more broken English and Yoruba.
You first hit us with "Back When" featuring Naeto C earlier this year, how exactly did that collaboration come about?
My manager is Naeto C's cousin so when we did the song & he heard it my manager convinced Naeto C to get on it.
VIDEO: Back When ft. Naeto C
[youtube]https://www.youtube.com/watch?v=0rA4gE_Dtsw[/youtube]
So he (Naeto C) heard the song, he liked it, so he got on the song?
Ya, so then about two weeks later we did the video with Clarence Peters and kept pushing hard. In a few weeks the video was everywhere, MTV, Channel O, everywhere. That's when the shows started coming in and then work, work, work.
So, you decided that you wanted to do music in March, and then you recorded your first single in March, Naeto C hopped on the track in March, and you dropped the song in March?!
And then everything started to blow and we've been "marching" on from there.
Let's talk about your second single "Dami Duro"... I heard it was originally a freestyle & you turned it into a song, true or false?
I recorded Dami Duro in August. What happened was, I was in the studio, I had the beat so I freestyled on it and everyone was like "that shit hard". I never touched the song for like 3 months and I sent it out to some friends. Before I knew it the songs leaked. So when it leaked I was like "alright I gotta rush and turn this into a single".
Davido - Dami Duro
So does that explain the "na ne na nana...." in the song? Lol
*laughs* Do you know what, I have a version of the song that doesn't say nanana, like real words but I just felt like you know what, it's fun & it works; and now in the club that's the part everybody shouts the most. But on Twitter & on the internet people will be saying "who is this guy who doesn't know what he's doing".
Most people know you as an artist but you're also a producer, can you tell us some of the songs you've produced/ a few artists you've produced for?
I produced my own single Back When & I co-produced Dami Duro. I've produced for Lynxxx, Wande Coal, Tiwa Savage, Shank, Skales, and Wizkid.
Who is Davido Part 1
[youtube]https://www.youtube.com/watch?v=bW3EfKm5XRA[/youtube]
What are you working on right now. Can we expect an album or other compilation in the near future?
To be honest, a lot of people are asking me "What's up with the album" and i'm like "c'mon man, already?". So, what I'm going to be doing now, I'm just going to be dropping singles.
So can we expect an album or some type of compilation?
If I should say I'll drop an album it'll be sometime in the summertime next year. Then in January [2012] I'm going to be dropping two songs, [one is] a love song – cause I do love.
Do you have a girlfriend?
Naw but I do love though.
Now that you're somewhat famous, how has life changed for you?
The type of person that I am, I don't care what people think but now I have to and it affects me cause I really don't care what anybody thinks about me. But now...
So you want to be free to do whatever you want to?
But I can't, I can't even—Before me? Everynight I want to go to clubs I want to do anyhow, do you understand. But now anything I do is going on the internet. For example, like last week I went to school. I entered the class and me and the teacher had a little dispute and I saw the story on the internet, ah! See how they changed the whole thing! And that wasn't even how it happened at all, so stuff like that. A lot of times now I have to act like the monkey and not the lion.
Do lots of people recognize you when they see you on the street and stuff?
Ya, mostly street dudes. Other people who know will now try to be forming *laughs*. But I have a lot of love on the streets.
Lots of ladies?
*laughs* ya but I try and keep myself grounded cause this is just the beginning. I've just dropped 2 singles and it's not every day that you see somebody that comes the same year, drops 2 number 1 hits and does 2 videos and is at this level.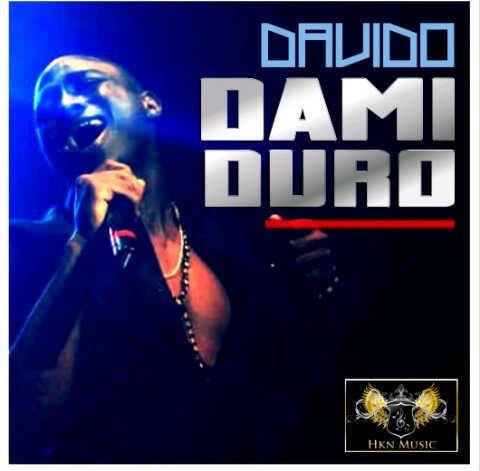 So, what do you think it is that's making you so successful right now?
I think because like, I didn't come in the game with "agidi" (hot blood) like "man I wanna blow!", I came in the game on some "alright let's see how it goes" cause I told you I didn't take it seriously until this year. I came in the game on some "lets try it out". Cause I felt like for example, D'banj has his Kanye West deal and I felt like I don't see why in a year's time I shouldn't get my own type of stuff like that so I'm working towards that. I'm still looking forward to moving to America but I have to conquer home cause funny enough there are millions of Nigerians in America so if I jump into America and I have Nigerians they will buy my album still. So let me give you an example of me not rushing things, for example I had like 2 shows in London but me and my manager decided not to go, let me go when the time is right. I want to go and perform in front of thousands, not in front of a thousand or 2 thousand. I want to perform in front of 10 thousand you know what I'm saying, so you gotta go when the time is right.
The performance you did at the Music Meets Runway Show in the "Who is Davido" documentary, was that your first show?
It wasn't really my first show, I dunno why Banky said that. When I watched it I was like "what was he talking about? *laughs*". I mean, it wasn't really my first show but I can say it was my first Eko hotel, major gig but it wasn't my first show.
Who is Davido Part 2
[youtube]https://www.youtube.com/watch?v=WiS4wGydA5o[/youtube]
So then after that?
After that everything just went phew. I felt like after that day everything just felt different. Because that show, a lot of show promoters were there. That was my first time having a really big performance in front of thousands.
You've done a few collaborations already, is there anyone you haven't worked with yet that you really want to work with?
I really want to work with Flavour, of course I want to work with D'Banj, production wise I'll work with anybody. Let me give you a little secret, we're doing the back when remix.. but we don't know who's going to be on it yet...Tuface is for sure going to be on it but we're still working on the second person. And um, I want to work with Don Jazzy of course. I want to work with him production wise together, and do a song. That's like my dad, he's cool so I want to do something like that. Apart from that I also want to work with J Martins, I want to work with Cabo Snoop.
You're pretty new in the game, but because you've been successful so quickly, what advice would you give to artistes and producers who want to be where you are right now?
I see a lot of up and coming artistes and they think a lot of themselves, they think they're "there" and they're not. I don't think for one second that I'm there. I don't like going on Twitter too much and seeing people say "oh I love your song". I don't like seeing all the hype, cause if I see all the hype I'm going to get comfortable. So, I have to feel like I ain't shit and that's what keeps me going. So for all these artistes, keep working, everyday. Any interview, anywhere they could call you to go, anything you know is going to increase you even if it seems small, do it. Cause this small will turn into this big, it might not be within a week but that's just my advice so keep working.
How do you feel the internet like blogs and the like have helped your career?
I dropped my first song on Not Just OK, Ovie has done a lot for the industry, he doesn't even know. Because before Not Just OK, you wouldn't really hear an artiste in Nigeria go to America for a show or going to London for a show. Cause even when I was in America, the first thing I would do is check Not Just OK, let me see what people are doing. So you guys have done a lot.
What do all of your tattoos mean?
Some of them don't even mean nothing, some of them just look good. I just have them. I like tattoos, I just fell in love with them.
What does "manogere" mean?
To look sharp/shine your eyes, don't dull.
Anything else you'd like to share?
No, not really. Everything people need to know about me they can hear through my music.
Related