Reminisce delivers groovy ode to Family and Community on 'Vibes and Insha Allah' [EP Review]
SHARE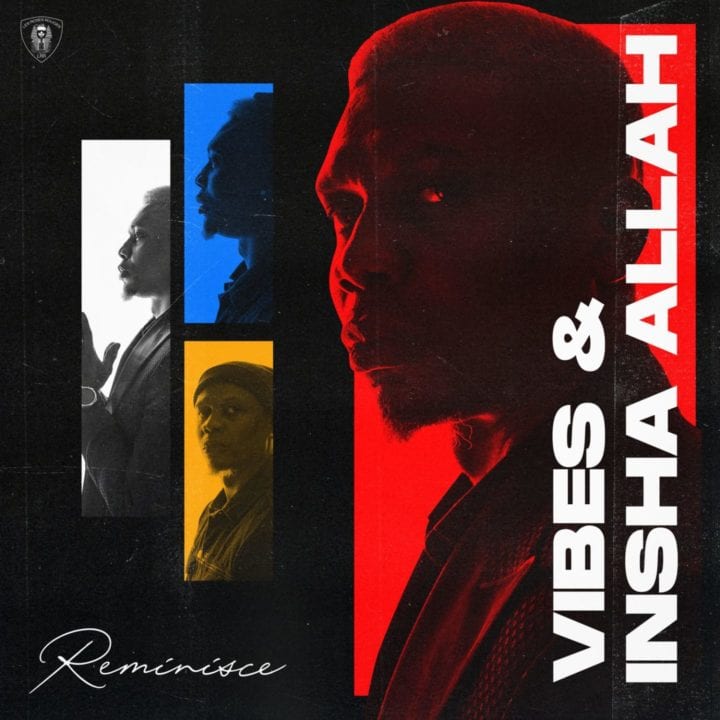 In a rollout that's been lauded as genius, Reminisce was introduced to us anew, not that we forgot. How could one possibly forget the brash confidence of his early rhymes, that ingenious usage of Yoruba and English to sell his tough guy persona? Or could one forget "Local Rappers"? One of the dust-raising moments of its time, it was a shot at rap purists, questioning their preferences for punchlines when it wasn't selling. It was clearly an exaggeration, but it points to the fact that rap, five years ago and even now, is most commercially viable when phased through indigenous music and communication.
Reminisce has been a student of this school, pushing out bangers like "Tesojue" and "Instagram", catering to the core of his base, strategically positioning himself while retreating into the folds of familial love, with kids and a wife to look after.
He also starred in Kemi Adetiba's King of Boys, playing the character Eruku Makanaki a street lord with an incline to violence. Add the credo of that flawlessly executed role to his reputation as a ladies' man, and the idea behind his new EP, Vibes and Inshallah, begins to develop, a coming-together of all that makes Reminisce one of the most interesting rappers ever: character, lyricism, hook-making prowess, the ear for the right beat, and the ability to carry a concept gracefully through the project.
Vibes and Inshallah, according to a Pulse feature, was to be titled "30+ vibes" until that was scraped to enable inclusion. The project opens to the voices of the rapper's children asking their daddy why he made music. The wide-eyed curiosity of kids meets the clarity of purpose Reminisce spoke about in the aforementioned interview, where he pledged allegiance to family first.
"Vibes" is rapped over TMXO's drums with the introspection of a diary entry, tracking the things that's been on Remy's mind –family, music, money, vibes– and setting the scene for what follows. "Gbedu" is an electric affair, producer Krizbeatz's application of percussive instruments peculiar to Fela's Afrobeat and a voice on loop, saying 'this kind gbedu/ gbedu wey go wound you.' Reminisce rides the beat in a series of carefree lines, the record drawing to a 2-minute run time, piquing interest for the listener as it segues into "Jogodo." Perhaps the most poignant song on the record, Reminisce crafts an enjoyable experience around the subjects of consent, politicians, religious leaders, inebriation, slay mamas, and hip hop purism –circling back to that "Local Rappers" moment in 2015.
It's the reality of existence that one must speak one's mind to the lengths he can afford, and Reminisce does that through this project, settling well-formed thoughts and philosophy in groovy production. "Owo ni koko," he says on the money-adulating "Ogaranya" which pairs top Sarz production and the hook prowess of Fireboy DML. Primed as the lead single (with a forthcoming video directed by TG Omori), it's a bouncy record which sounds made for the intimate corners of a club house, a good time in sight. "Eja Osan" continues into that soundscape, with Reminisce calling up Tiwa Savage; her syrupy vocals compliment the grit of Reminisce's voice, powered by clashing percussions and a thumping bass line.
Whereas the previous songs might have taken one's thoughts to the dancefloor, the last record "Over 2.5" places you firmly in the streets, the beat sounding like Naira Marley would do a madness on it. Here, it's torn bet slips rather than shoes which fill the ground; Reminisce, himself a street aficionado, does this for the culture. Given the large number of people who frequent bet platforms, it's a wonder no one had fleshed this concept –a party soundbite crafted from football metaphors and gambling terms– prior to now.
That's Reminisce: an observant artist who picks wealthy articles of popular culture to build his music around. While the words 'vibe' and 'gbedu' are anything but unique, Reminisce curates a mix of sounds that does justice to his already-famed talent for bangers, no matter if he's rapping or singing. But as it's always been with him, there's no great distinction between the two and the central idea takes the cherry. Similar in a way to albums like iLLBliss' Illy Chapo X and Jay-Z's 4:44, Vibes and Insha Allah is a grown project, a recognition of one's growing responsibility to family but at the same time, feeding the market upon which one built one's name. Not many artists have balanced these graciously, but Reminisce does. And this project, when pressed play in the right moments, will set you upon a joyous cruise and more conveniently for the artist, bring laughter to his household.
Stream Vibes and Insha Allah here