Prettyboy D-O's Wildfire Is His Excitable Demonstration Of Will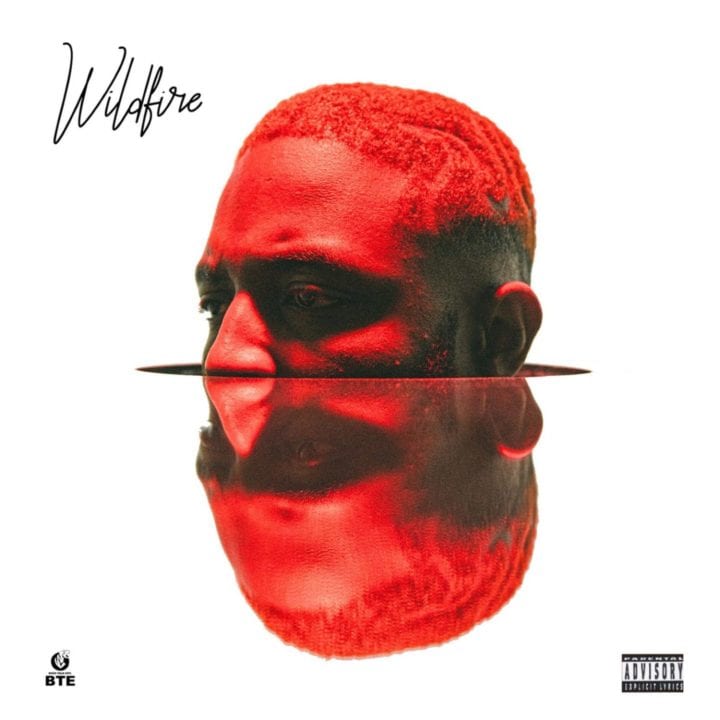 An Overview: Prettyboy D-O Wildfire Album Review
Afro-Pop artist Prettyboy D-O just put out his sophomore tape, Wildfire, and here's our album review.
THERE'S a video on the internet. Prettyboy D-O and Odunsi (The Engine), two artists whose artistic interests revolve around their strong personalities, are discussing. The latter is laid back, playing the host, listening intently. The other person is agitated, and set in a flurry of activities: setting the camera, pacing back and forth, talking of his forthcoming work.
Album Production details
Wildfire, Prettyboy D-O's sophomore project, was the word on his lips. Like Odunsi, he was following up his debut project Everything Pretty with an EP, and in 2020. Like Odunsi, he's often bracketed in the realm of glossy artists whose creations embody the experimental tendencies of youth – Alté. Unlike Odunsi, a typically reserved person, Prettyboy D-O always seems like he could burst a bottle on one's head if he isn't hearing what he wants to hear. His energy is hard to miss, and it's the currency of his negotiation with stardom.
There's very little one can do to stop a determined person. "Dem Go Hear Wehh," the D-O song which sold me on his uniqueness, features the refrain "Say I no be billionaire? My brother Dem go hear/ Tell that to an unbeliever; My brother Dem go hear,"; a recognition of proximity to all he's ever wanted. An unbeliever in that context is an outcast in what is a communal movement. As peculiar to the Alté folks, Prettyboy D-O rallies his listeners into a religion, fierceness as their credo, and his stentorian music as hymns.
Released to a bubble of great music, Wildfire was born. But as I surfed the internet and streaming platforms, I knew nothing else –today and forever– would sound like this tape. Prettyboy D-O raps, but he isn't the regular rapper. He sings but isn't the regular singer. What he is, rather, is a demonstration of will, and his exposure to varying genres ensures he makes Prettyboy music, defiance to genre and classification.
Track by track review of Prettyboy D-O Wildfire album 
The aforementioned demonstration of will is ever-present, from opener 'Waka' to 'Dem Go Hear Wehh,' the eight and final record of the EP. The former casts a repressed intensity over the tape, built with exciting runs of rhymes and singing which naturally works its way into the lush Higo production. A similar mood dominates 'Mentally,' a fine collaboration with Wani. Prettyboy D-O, as a Twitter user said, does have incredible sex appeal, and this song slots right into moments of seduction. While it isn't the pink optimism of Afropop bangers, Prettyboy D-O understands his artistry and floats atop a dark and edgy terrain. 'Bulala,' another song which expresses racy intent, slows to the pace of a whine. More than a song, it's a moment, and in listening, you're placed in the thick of that sensual union of bodies.
The Alternative tag, as one Prettyboy is usually associated with, was earned by a crop of young creatives for their interpretation of music, fashion, film –especially Old Nollywood. Prettyboy D-O seeps its charming resolve for violent (not always of steel and copper) resolution, and in his vocal texture and charismatic ebullience, exudes a trait peculiar to Nollywood bad boys such as Hanks Anuku and, more recently, Zubby Michael. Prettyboy almost always sounds irate, but what is that opener to "Wetin You Smoke"? Fusing his energy with that of 'President' Olamide, a bona fide hit was made; one for the high flyers, unafraid to turn rage into a compelling tool. Tim Lyre features in 'Odeshi,' a steely record titled after the Nigerian equivalent of a protection charm. Nothing do me, nothing do me, I can picture D-O chanting as he made the songs off Wildfire. Pretty much his entire discography.
Continuing the Prettyboy D-O Wildfire album review:
It's an interesting time for artistry in Nigeria. Artists and the relentless pursuit of their vision, have shown how nonsensical it is to suggest one genre's superiority over the other. The numbers might be equal, but a Zlatan Ibile will pull his crowd, and Prettyboy D-O his. His 2018 debut (Everything Pretty) introduced his energetic and fluid delivery and two years later, Prettyboy D-O has the biggest names in the industry rooting for his success. "That time, my hunger for this music was so strong that I didn't have time to be dragging contracts with the guy. Let me just move ahead, so I was doing things myself," said a man who walked out of a business deal that didn't match his vigor for the art. The heft of those words are clearer when you listen to Wildfire: Of the emotions on display, it's the determination that hits closest to your beating heart. For a while –and perhaps a lifetime– you live within Prettyboy D-O's universe, and you're a raised fist for the rebellion which fuels his drive and surely, set him on course to become Nigerian music's foremost bad boy.
You Can Stream Prettyboy D-O Wildfire Album Here