'OXYGENE' Is A Communal Victory And Marks The True Emergence Of Oxlade
SHARE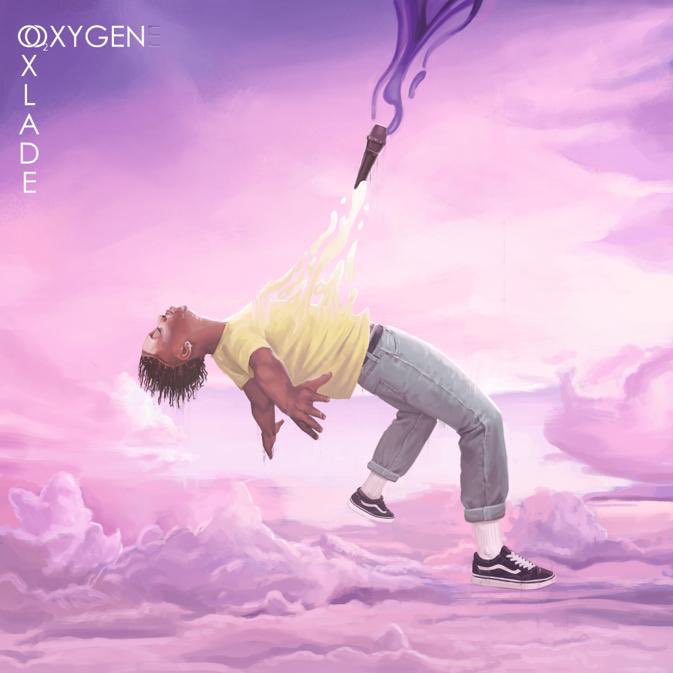 Oxlade's 'OXYGENE' EP Is A Communal Victory And Marks The Emergence Of A Music Star
"Mamiwota" was central to Bad Boy Blaq, the debut album of rapper Blaqbonez. Dazzling with sonic pleasures like the jazzy Alpha Ojini horn, the song's evocative power ensured it was one of the true breakthrough songs of its time. A demonstration of the fluidity of today's rap music, Mamiwota was saw Blaqbonez and Oxlade complement each other, with the singer's contribution making the song one of the more enjoyable rap songs in recent times. Cos I don fall in love with mamiwota was something the enamored youth would say, with as much grace as he could muster.
Today, as youth culture attains prevalence in popular culture, some of the best creatives are young people. In the music scene, for the first time in a longest while, we are seeing these baby faced artistes slug it out with established entertainers, and taking ownership of the narrative by making art that stays true to their influences.
With a dreamy voice reminiscent of prominent R&B and Soul acts, Oxlade quickly leveraged the spirit of the age, appropriating said voice to telling personal stories of humble beginnings and tall aspirations. "Sing," a duet with Fireboy DML was minimalist, held by a solo guitar, as both artiste friends relied on the strength of their message. "Wetin come be this one? / Who dey follow you do competition?" was so apt in its philosophy that it scored a celebrity fan in Davido. Oxlade, by then, had been building underground followership with well-received singles like "Questionnaire" and "Shugar," the latter featuring a sound Oxlade would be known for: vibrant yet soulful, and often evoked by the magic fingers of Spax, who's worked extensively with the budding artiste.
The recluse producer, with deliberate creative pulses, has shaped the sound of rap duo Show Dem Camp, entirely producing their last three projects, across the fourth installment of the cult classic series Clone Wars, and the two latest volumes off Palmwine Music, a cash grab for SDC who've found a loyal community for the eclectic production and the romantic leanings of the songs which make the series. Rather unsurprisingly, the consumers of that sound aren't so different from Oxlade's. The brag "My followers no be one million, but my fan base e strong gidi gan" was a wink in that direction.
The continued success of Fireboy DML's debut album Laughter, Tears and Goosebumps on streaming charts months after release shows just how important a project is. Some things never go out of style. The position that the album is dying holds nothing, for these acts anyways. An album is an even grander proposition; an EP does just fine. Your favorite young artiste will probably dance around one or two of these before settling into a full length album. Headies Rookie of the Year nominee Oxlade has followed that path, and it should prove to be a moment to be savored for a longest while.
OXYGENE, his debut EP, comes at the perfect time for the artiste. The range of his collaborations – DJ Tunez, A-Q, Jinmi Abduls, Reekado Banks, Melvitto, etc. – are microcosms around his movement, a most versatile Nigerian Afro fusion prince, straight out of Surulere, prominent for having been the stomping ground of artistes like Wizkid, whose had one of his biggest songs dedicated to Ojuelegba, a suburb of Surulere. Hustler tales, as appropriated in much of Wizkid's early music, and now in Oxlade's, will always resonate. And it's been the lift of Oxlade, who's found a community of young people who, clearly in love with all he creates, are eager to be associated early on with a future music king – they've crowned him, this collective. The Bizzle Osikoya connect only does him better: an organic followership paired with experienced handlers is an essential hack not many newcomers enjoy. But like his growing admirers and inner circle of strategists will have us believe, Oxlade, born Ikuforiji Abdulrahman Olaitan, is a special talent.
"O2," OXYGENE'S first song, the artiste's chance at delivering a grand opener, was well utilized. Built on soft drums and strings, Oxlade's voice – a most potent tool in his arsenal – hits emotive spots (even when engaging a trite love theme) only the most talented can. A truly evocative performance, it draws parallel to the music of Wande Coal, a major influence in the younging's artistry. As far as openers go, it's genius, setting the tone of the songs to follow.
OXYGENE, to its credit, loses the grit of previous Oxlade releases. With the growth in profile, it's only expected, that he would move on from singing about hard days, to being a love bird. Much of OXYGENE plays to that. With the exception of "KOKOSE" which is a call to dance, the EP is a gentle collection of love-led moments. "WEAKNESS" is a classic story of a girl who's bad news; of lust and submission, the song's central idea is collected in Oxlade's "something must to kill a man" line, just before the chorus. "AWAY," the lead single, is yet another one, Ox playing his trusted card of telling stories and amplifying it with the iciness of his vocals, and the feeling he evokes with his performances is akin to his trademark facial expressions, an happiness associated with potential and recognizing that its realization is imminent.
"TABLES TURN," therefore, is the ideal closer. A trip down the aforementioned hustler path, it's an adorable record which could well have you in your feelings. Oxlade's didactic moment is further amplified by the "Do you believe in karma?" refrain, sung over a vocoder. Moelogo, the British-based Nigerian singer, delivers a sweet verse, the song (and surely EP) beautifully brought to an end with familial prayers, from Oxlade's grandmother.
OXYGENE, more than being a collection of six soul-baring songs, is the story of a musical prodigy up to this point, where everything changes. It is a tipped hat to youth culture, and a demonstration of how talent, paired with strategy, is the prospect's best bet. Proving to be a commercial darling already, OXYGENE is the ideal kickoff of Oxlade's career. We certainly hope that ten years in, he's still wearing that signature smile, and singing like he's got everything to lose.
Stream: Oxlade - Oxygene EP