Omah Lay's 'What Have We Done' EP is His 2nd Semester Term Paper, Checkout His Performance Here
SHARE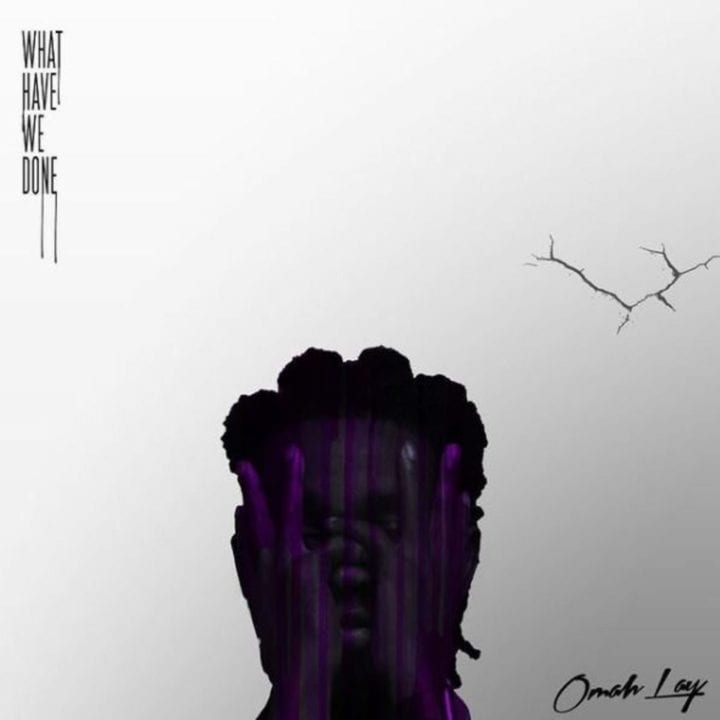 Before Omah Lay's unforeseen hatching into the Nigerian music coop, the last time a Port Harcourt musician's sounds had travelled so far, had been several years ago in the early 2010s, in the days of Timaya and Duncan Mighty. 
Yet the unassuming and unstrained aura given off Omah Lay makes his star material a novelty. With a style that is solely his and a beguiling voice, Omah Lay had created a ripple effect with his singles before immersing us in his essence on the 'Get Layd' EP. His entrance was much like that of a transfer student who became the top scholar, automatically getting the attention of the lecturers. 
Now, it's the second semester and Omah Lay's 'What Have We Done' EP is his submission chronicling life since attaining stardom. It's also probably his way of telling us we've made a hits-making monster of him and are yet witnessing the process.
In this review, I asked some music lovers, who'd listened to Omah Lay's 'What Have We Done', their thoughts on it.
According to Ibk;
"Omah Lay's sound is like a new genre of afro. His 5-track EP method is really innovative."
While the typical Nigerian education system teaches you to do things by rote and keep using the same formula, Omah Lay's 'Bebe' is his clarion call to try a different method today. 'Bebe' which is the first track has Omah Lay singing over dancehall-inclined trumpets and drum kicks, a bold new change to his piano-dominated sonics. It's Omah Lay with his usual sexual vibe but a change from his relaxed tempo. The newness might be jarring, but it still compels you to keep listening.  
We move on to 'Can't Relate' and are introduced to Omah Lay the superstar, fresh off the jet from Port Harcourt. He's now sipping on henny and has to stay above negativity. So with his M.O of relaxed but catchy lines, he deals us a self-assured number that is perfect for those late night car rides when you're driving with the wind in your face, unbothered about the problems of the world. 
With stardom comes additional exposure to the craftiness of human nature and for Omah Lay, he finds a sanctuary from this in God who in his words, 'na my Kainji dam.' And then again, some henny for earthly comfort. Like 'Bebe,' Omah Lay's 'Ungodly' is another invitation to the dancefloor but this time, a subtler attempt. Here we see a revisit of his usual minimalistic beats layered over drums and bells which fully drape the frame of his piercing voice. 
For Osai, the subtle dance tempo must have worked because here he says;
"There are really good songs in 'Ungodly' and 'Damn' but in my opinion, the rest were mid."
Meanwhile, if you've ever heard Omah Lay being likened to The Weeknd, and wondered why, the answers lie in his lyrics, syrupy voice and baby face. This is because the former is the cherubic countenanced poster boy of profane lyrics and Omah Lay is definitely waving that flag for the +234. However, he not only calmly serenades us with vividly sexual lyrics, but crafts lines with the utmost literal imagery. Take for instance, the line on 'Confession', where he goes 'maggot don big e turn python line.' Then there's the line where he wraps us in rhymes singing "...make you come show me the mathematics, I don't know why I be acting like this, abi you give-y me arthi-ritis…" 
It's things like this that serve as the spice to a well seasoned Omah Lay record and makes 'Confession' one of the most robust songs on the EP. 
'What Have We Done' comes almost six months after his debut EP. Although this writer thinks he did laudably well, it cannot be overlooked that it isn't quite as wholesome as his former work.
In Benjamin's words,
"It's such a beautiful body of work, better than most now but I still prefer his previous sha."
Doyinsola also thinks the same, saying;
"The songs are good but not as catchy as his last project."
But Ladi doesn't think as highly of it and for him,
"It wasn't it. (I was) expecting more."
So what is missing on Omah's Lay EP?  First, given the relatively short  gestation period, there's every possibility that the EP might have been slightly prematurely delivered. Perhaps as a result, it didn't get the chance to marinate at length in Omah Lay's creative juices. 
Additionally, on the production arm, credits for 'What Have We Done' was given to 5 producers namely Swapsonthemix, Tempoe, Bizzouch, Echotheguru and Tuzi Beatz. While it isn't quite clear how involved Omah Lay was in the producing aspect, bearing in mind that he started off as a producer and stated that some of the songs on 'Get Layd' were already written, it's also possible that he did less production work this time, opening up a chance to try different sound profiles which gave us an Omah Lay we'll . 
In the end, though the EP may not be the better of the two, the difference is not terribly marginal. And there's a vibe for everyone and it still retains high replay value. All this will serve to keep Omah Lay on the charts and get him major collaborations like his 'Damn' remix with 6Lack. 
Stream What Have We Done Here.