E Kelly's "No Secrets" Pairs Romance With His Unique Take On Contemporary Afro Pop
SHARE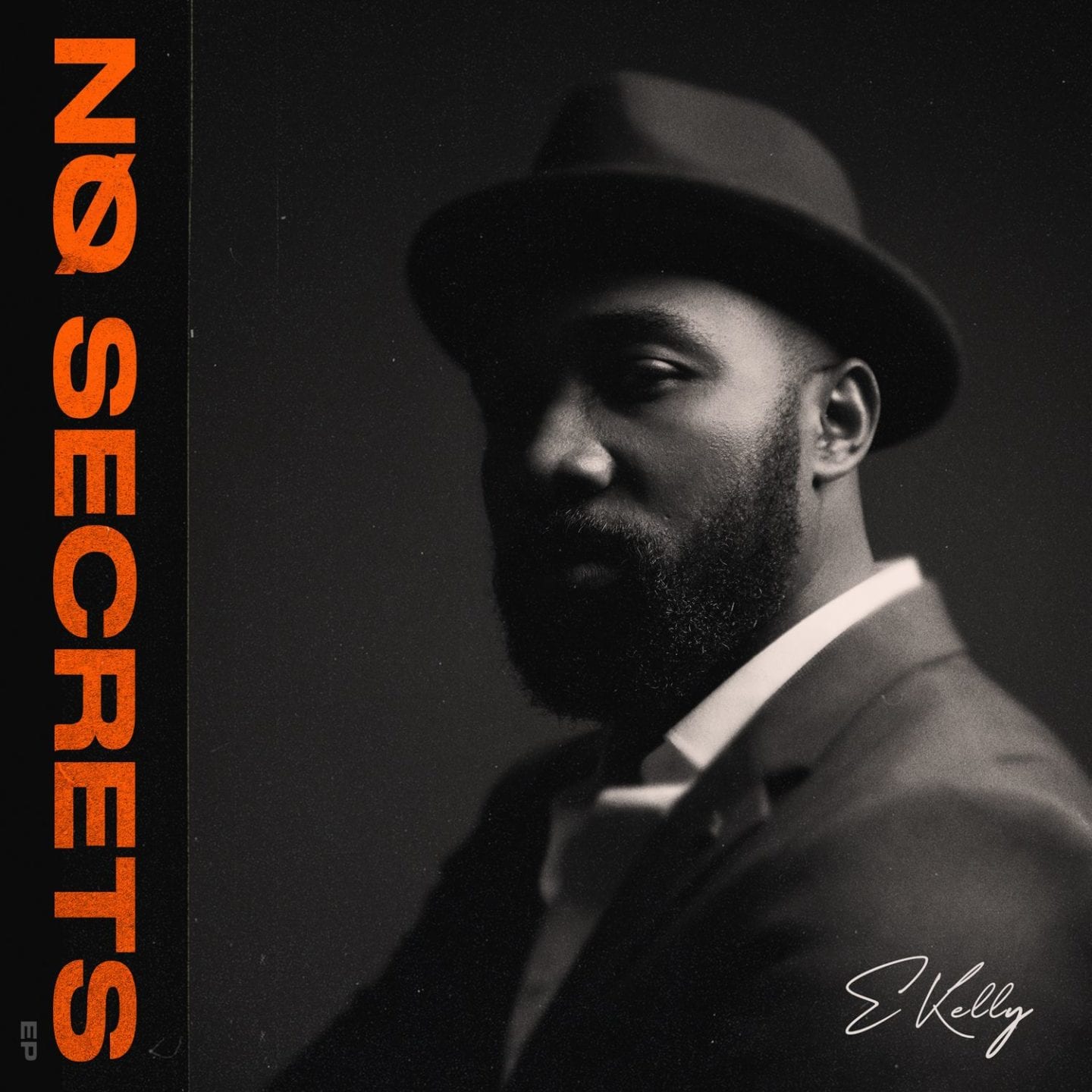 An Overview: E Kelly's "No Secrets" Pairs Romance With His Unique Take On Contemporary Afro Pop
It might have taken Sarz to rouse them, but producers are now putting out projects. Chalk it up to the lockdown, here's fact: we've always held producers in high esteem, but this is done silently, and quiet admiration is as good as none. Producers, as the cultural monoliths they are, define the sound of the times and times ahead, sonic prophets so to say. Their relevance cannot be understated, be it as there's literally no music without producers.
In the heat of the "friendly legacy battles", the duo of E Kelly and DJ Coublon did battle. Both beat makers recluse in a sense. Then we heard their songs –even though many hits of theirs didn't get to be played– and we were dazed by our silent admiration. The E Kelly tag isn't unknown, but the person wasn't. And, part of asserting that, as Sarz demonstrated with his ambitious project of beats, was executing a project. Enter No Secrets.
Piquing release with a series of singles, No Secrets –predictably– crept its head as trademark E Kelly. Mid tempo, smoke-on-a-chilly-evening vibe, and he had a preference for serenaders. The duo of Boybreed and Minz featured in the songs – title track "No Secrets" and "Confetti" – meant to test the waters. Solid jams; and the quite political statement, as these showings should prove beneficial to the up and comers.
Come Friday. A day which has assumed the unofficial Nigerian music release day, E Kelly's duo of singles were enough to set him apart. His line-up (so far) had delivered, and the trio of Mr. Eazi, Joeboy, and King Perryy promised nothing shy of great music. These are solid acts in their genres. The litmus test would be to see how well E Kelly would fuse their talent with his own vision, to see if he would, as Sarz did with WurlD, advance a futuristic sound, or if –not in any way less honorable– he would stay in the sound of now, and fashion the best music out of that.
"Need Somebody" features the expertise of Mr. Eazi, his vocals pure on an afro pop sound with Ghanaian influence, so similar to the early sound of Eazi created by E Kelly. But the minimalist production of "Need Somebody" contorts into a melodious affair when Eazi sings "you need someone like me me me," interpolating the Faze classic of similar title. It works. Boybreed continue in the theme of romance, suggesting infidelity with the "let me know" refrain, asked calmly and painfully. Just after that, a soft EDM–esque whistling lifts the underlying percussions, a tested and trusted production trick.
E Kelly No Secrets review
Joeboy, a contemporary master of Nigerian Pop, knows just about what to say (and how to say it) to get crazy-about-cute-guys-singing-about-cute-things-like-love girls to spread word. You'll be astonished, how finely it works. "Oreke" is that sort of song, the type only Joeboy could make, and E Kelly doesn't tamper with that formula very much, and writing this, I broke into dance. Nuff said.
King Perryy shines on "My Girl," another lady-questioning record that masks insecurity in sweet melodies. "You are mine, yeah," he sings over the laid back beat, which closes out with summery guitar strings. "Confetti" is the most in-sync with today's production, a sped-up beat that could pass as Reekado Banks/ afro pop type. The trio of Minz and Boybreed do well enough, and the lines which make the chorus – "money for your head dey fall like confetti" – might sound generic at first, but enough spins and you'll be dancing. While the uniqueness of the artists fail to come through, the song does, and whether that's a good or bad thing, I wouldn't know. Hopefully people check out their music (Minz and Boybreed) after being entertained.
E Kelly's No Secrets doesn't push his sound too much, but there's that unique stamp. The choice of features, too, works to the minimalist direction of this project, though a female artist would have broadened its emotional spectrum. No Secrets is a solid collection, and the trust between the artist and producer shows in every track. Recently, Rexxie put out his Afro Streets tape, more or less cutting his plot in the ground. E Kelly has done the same, and both projects bear similar ambitions. The E Kelly sound was a major part of 2010s Pop, and No Secrets is the first step towards solidifying that enviable legacy. That said, we need more producers' tapes.