5 forthcoming Nigerian Projects You Should Listen To
SHARE
2019, already, has been a great year for Nigerian music. From Burna Boy and Mr Eazi's exploits at Coachella, and the duo representing the country alongside Teni at the BET International Awards, it has been one swell year. Away from individualistic achievements, the scene has seen numerous important movements emerge, staking Nigeria's place as a boisterous musical and cultural hub.
On projects, the year has also featured some important projects. Across genres, there have been significant bodies of work released under the year in review. Not limited to these, among great albums released are Show Dem Camp's, "Clone Wars 4: These Buhari Times", Asa's comeback album, "Lucid", and the aforementioned Teni's debut project "Billionaire". These, and many more, show the hard work of Nigerian artistes.
We're in the last quarter of the year, and, as expected, there will be lots of albums released. The likes of Peruzzi, Wizkid and Davido have floated the idea of releasing albums, and there will, no doubt, be surprise releases.
However, there are five (5) projects that, in no distant time, will be put out by 5 young, brilliant artistes. And we're peaked for these. We look at the forthcoming works and why you, too, should be excited.
BLAQBONEZ – MR. BOOMBASTIC
Expected release date: October 25th
Emeka Akumefule, popularly known as Blaqbonez, is easily one of the most exciting acts on the continent. Making his debutant rounds at 100 Crowns with the youthful "Bad Boy Blaq", he scored respect from very high places. Indeed, someone conjectured that, in 2018, Blaqbonez kept Nigerian Hip Hop alive. That assertion proved true, as the young rapper garnered critical praise for the album, making a few Album-Of-The-Year lists too.
With the success of that album, Blaqbonez followed a non-traditional route, putting out the re-up, an Afro Pop sound recognizably fused into Blaqbonez's self-aware raps. What emerged was the Mr. Boombastic persona; an artiste more of a melodic connoisseur than the best rapper in Africa. Although the latter still, surely, proves to be Blaqbonez owing to his consistent claim on the position, he is an evolving beast, one yet to fully realize – if there is one – the seeming limits of his artistry.
Why You Should Listen: One word, Boombastic! Attached to this name, is a flagrant sense of self; a tendency to be brash, in that in-your-face manner Emeka is known for.
Expect some rapping, and expect some Instagram caption-esque lines. But more bankable, expect Blaqbonez to come out of this experiment a winner. Look no further than "Mamiwota" to see the heights Blaqbonez can possibly tap into — "Bad Boy Blaq" is a prospective classic; its rapping and fusion of singing is recognizably Blaq's, and its originality lends the creator a sort of mythical ability to conjure, from almost nothing, an impossible-to-ignore work. Expect the same from "Mr. Boombastic" and oh... the EP features the one and only Blackmagic.
BELLA – SUMMER'S OVER
Expected release date: November 1st
By virtue of her hard work and obvious talent, Bella Alubo has pushed herself into conversations as one of the more promising artists in the Nigerian music scene. Alongside former Tinny labelmate YCEE, they released "Late Night Vibrations", an EP that was touted as the best collaborative project in recent times. It was a partnership that proved to be the break-away from both stars. Particularly Bella, whose artistry, it should be said, built up the sonic palette upon which the album's colors were realized.
Since then, Bella has released another EP and was part of a very important project, the Femme album, aimed at elevating women's voices in the industry.
However, the announcement of her latest project comes at a rather curious time, since these last months of the year is expected to be saturated with music. Yet, quality-wise, Bella deserves your preorders, streams, buys, and airplay.
Why You Should Listen: Bella, rather surprisingly, featured hot cake Zlatan Ibile on a pre-album single. Also, off her last EP, she featured Kenyan songstress Victoria Kimani and the South African superstar Sho Madjozi – these artistes recognizably tilt the expected sound of Bella. But Alubo is like water, graciously accommodating different spaces. Her forthcoming project should also feature some of such experimentation – surely something to look forward to.
Perhaps more satisfactorily, of Bella's presence in the industry, is the confidence upon which her brand is built. Her public image is propped by millennial self-awareness; like a Simi, her personality/ideology of empowerment permeates her art. This, more than anything else, should pull you to Bella's forthcoming EP: you already know you're getting good music, but more than that, you're getting game, learning the ways of The New Cool.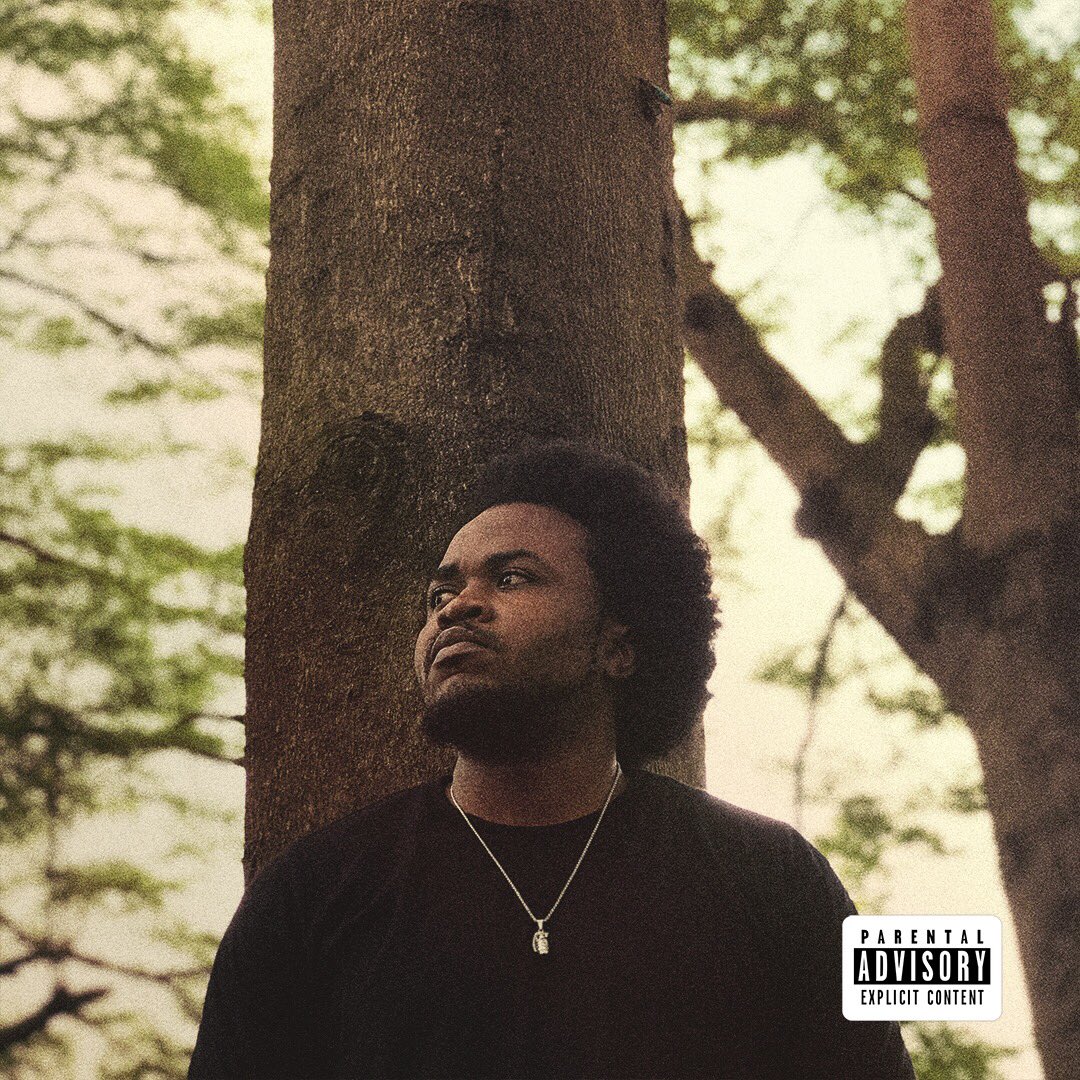 ALPHA OJINI – CHVMELEON
Expected release date: November 1st
The rapper, producer, and sound engineer Alpha Ojini has an incredible work ethic. While he's practically on every new album by a relatively up and coming artiste, he also finds the time to work on his own projects.
His last project, "Half Price" was his debut album. A strong offering, it featured a host of hardworking up-and-comers who turned in excellent performances, wrapping up the album which, in some ways, might be deemed conceptual. Revolving around the title track, the tracks are spirited and filled with similarly spirited raps, an instant trademark of Alpha.
After the release of "Half Price", he featured Psycho YP, YCEE, Blaqbonez and Dremo on the remix of "Ocean Boy", a song off the album. On its hook, amidst a host of superb verses, he sings: "I'm on my own wave... Ocean boy!" This proclamation, more than anything else, bears fact to the truism that Alpha is a serious artiste, one determined to fashion his own way through the Nigerian music scene.
Why You Should Listen: First of all, Alpha. The super talented act is a very exciting rapper, and listening to him is a break-away from anything the listener has heard. His rapping features a DaBaby-like energy, but find within the charismatic ebullience, a penchant for the introspective, delivered with the perfect dose of Nigerianness.
Also, the features are nothing short of exciting: the likes of Paybac, Oxlade, Ghost (of Show Dem Camp), Bella, and among others, M.I Abaga. One expects nothing short of incredible music from this lineup.
One of the aforementioned names, Ghost, who goes by the passport name of Olumide Ayeni, was also revealed as an A n' R of the album. What this means is that the baritone-wielding member of the legendary duo Show Dem Camp influenced some strategic parts of the album. This comes as a relief, as Alpha's debut offering was replete with structural inefficiencies. It comes as a step-up; that one of the minds behind Africa's most outstanding musical brands worked closely with Alpha on "The Chameleon".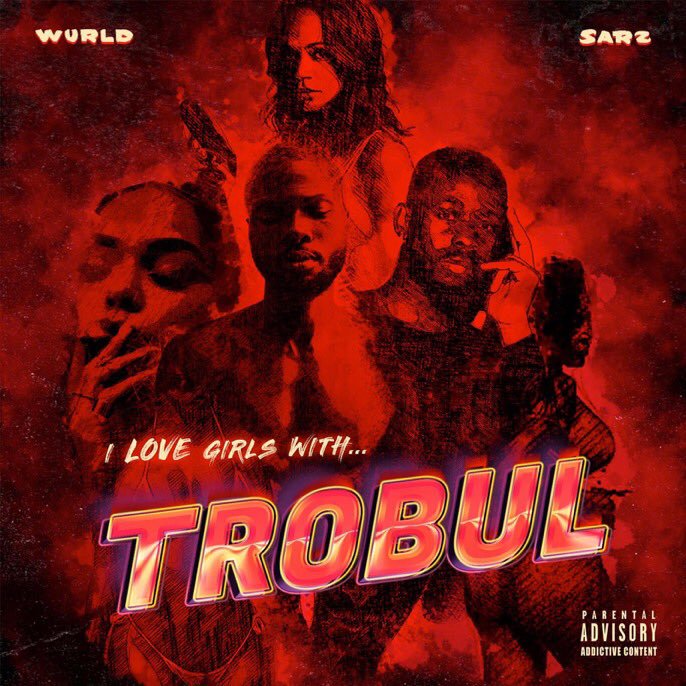 WURLD & SARZ – I LOVE GIRLS WITH TROBUL
Expected release date: November 8th
On the back of his Headies win, blue-haired Afrofusion artiste Wurld announced an EP, his second of the year. ILGWT is a collaboration tape with superstar producer Sarz, who Wurld has worked with extensively in the past.
Why You Should Listen: Wurld's music is an eclectic mix of sounds, a fine appropriation of traditional African sounds (prominently Fuji) and Western genres. While he so ably embodies the new movement of artistic experimentation, this tape also features Sarz, a producer well known for pushing the boundaries of Wurld's experimental tendencies and getting the best out of his magical artistry.
YCEE – YCEE vs. ZAHEER
Expected release date: November 8th
YCEE's brand is youthful and propped by the sassiness of his raps and sing-song melodies, his niche is practically dominated by him — this, it seems, has kept the buzz alight for his first independent release, post-Tinny.
His vibrant sense of personality and humor has also lent him fans (or rather, stans) on social media platforms. On the recent Xenophobia attacks on Nigerians, YCEE famously laid bare for the world to see, the thinly-veiled Xenophobia of South African rapper AKA. Going back and forth with anybody who came up with points contrary, he proved them all to be wrong. At its intense moments, fans clamored for him to release the album he has them so hyped for. Quite simply: because they stunned, at that moment, with the whole nation behind him, YCEE was guaranteed to push massive numbers. However, YCEE proved to be the morally conscious artiste (if there was another reason, we don't know) by refusing to prop up his tape on the back of a grave matter of international security. People stunned even harder and since then, the album titled YCEE vs ZAHEER has been one of the more anticipated tapes of the year.
Why You Should Listen: Already, the incredible back story, the post-label battle will, no doubt, have engaged a combatant spirit in ZAHEER, the stylized "rapper" in this conceptual album. In D-Truce fashion (cue in 2 Birds, 1 Stone), YCEE presents both sides of his artistry (rapper and singer) and takes the time to flesh them out.
On the back of well-designed album art, YCEE is tapping into the visually-inclined senses of his youthful fan base, and thematically, one expects so much from the man. Before now, we all knew he had the skill. But now, he no doubt has stories to tell with this skill. His outlook on life is more mature, and probably the biggest motivation of all, he knows: he cannot flunk his debut album by releasing an average tape.