5 Essential Songs By David Meli off the Fruition Album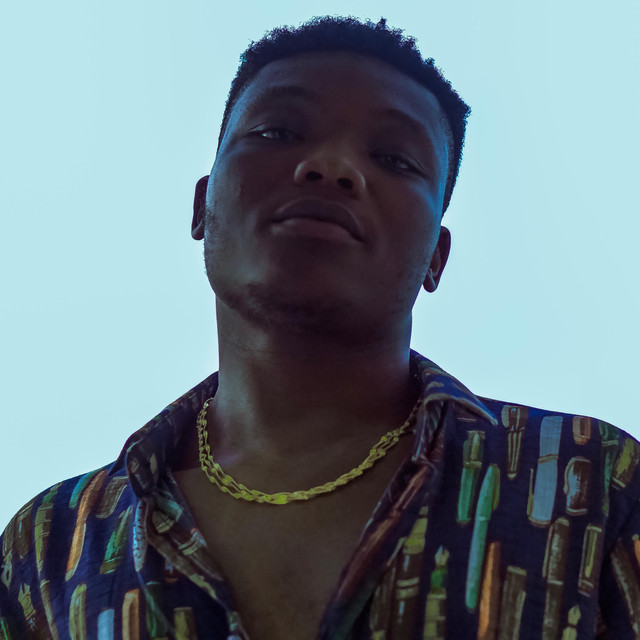 In Anticipation Of The "Fruition" Album, These Are 5 Essential Songs By David Meli
David Meli is a 23-year-old artist who's been crafting sensual melodies for a while now. He first surfaced on the radar of many listeners with the 2016 Marv OTM song, "Zero", which he was featured on, alongside Odunsi (The Engine). On that record, David Meli displayed his early rap tendencies, the gritty record rocking the underground at the time of its release, and marking young Meli as a talent to watch out for. (We think so too, as David Meli is listed amongst Notjustok's 20 artists to watch out for in 2020.)
In a YouTube interview with UpNext, a channel focused on rising musical talents, David Meli was asked what his preferred genre was. Being Nigerian and based in the United Kingdom, his sound was always going to be multi-cultural, drawing from a wide range of influences. He then went on to tag his music (appropriately) as "Afro-Fusion", say, a Wizkid meets Tory Lanez kind of affair.
This range in David Meli's sound is flexed over his projects (an EP, Indecisive (2017) and his 2019 debut album, Zamira) and his many singles. No doubt a hard worker, David Meli has collaborated extensively within the industry and beyond, and with his sophomore album due for release on April 24th, 2020, the artist should get his due flowers for his ever-exciting music, which bubbles with the energy and industry of youth.
These are five essential songs of Meli's, curated to intimate the listener with the reach of his artistry.
Don't take my word for it – why not listen for yourself?
#1. WANNA KNOW (2017)
The opener to David Meli's 2017 EP (Indecisive) is an Afro Pop record. Over the mid-tempo Marvin x S'Bling production, David Meli sings of wanting just sexual intimacy with a lady, and nothing else. In writing of the EP, Native Mag takes note of how David "admits his emotionless affections and gets away with it", while dubbing the song "a portrait of young romance".
#2. USED TO THIS ft. Prettyboy D-O & Psycho YP (2019)
A bouncy drum pattern runs through this record, on which Meli calls up Prettyboy D-O and Psycho YP to assist with their verses.
A grass-to-grace affair, all three young artists tell the usual tale of glamour, women, money, but infusing enough freshness through their unique styles which combine beautifully to great effect.
#3. FULL TIME HUSTLER (2019)
David Meli is, as usual, exuberant and moving in this cut-off his debut album Zamira.
Referencing the climb up to fame, the artist, over a smoky instrumental, croons about the perks of his life, singing of girls, of policemen taking him for a 'yahoo boy', and always being on a late-night cruise, as a young celebrity would.
Bump this if you're feeling rich and young, and you'll surely be rewarded with Meli's unique burst of feel-good vibes.
#4. BIG BODY (2020)
Meli's first release of 2020, the song's production is urgent and yet chill, as the artist's trademark delivery finds subtlety in the sensual. "She say Hennessey dun dey your body/ Wey make you dey say you love me", he sings on the hook, a suggestion of lust and alcohol, elements of Pop lore known to inspire crazy moments.
#5. BIKO (2020)
With Fruition – his debut album – scheduled for release in April 2020, David Meli's "Biko" – his second single of the year – is off the forthcoming tape which features the likes of Blaqbonez and Psycho YP. 
In tune with his previous releases, "Biko" is a breezy bop, and it interpolates Burna Boy's "Killin' Dem" to lay claim to a lady's deathly allure (in the sensual knack of Afro Pop bangers). Every second of "Biko" tinges with life and dance, slow movements, and grand gestures.
With Fruition, David Meli may well find himself settled into the fold of artists like Joeboy and Fireboy DML, who've traded their sweet boy take on the themes of love and lust for mainstream visibility. David Meli will do you one further, so don't expect escapism throughout the forthcoming tape. They'll surely be records that take on the human condition, as told through Meli's unique perspective. And if you listened to the five songs in this post, then you know: they'll definitely be vibes.
Pre-order David Meli's Forthcoming LP 'Fruition' Below
Get updates as they drop via Twitter and Facebook
Related