10 Best Songs Of Tekno over the years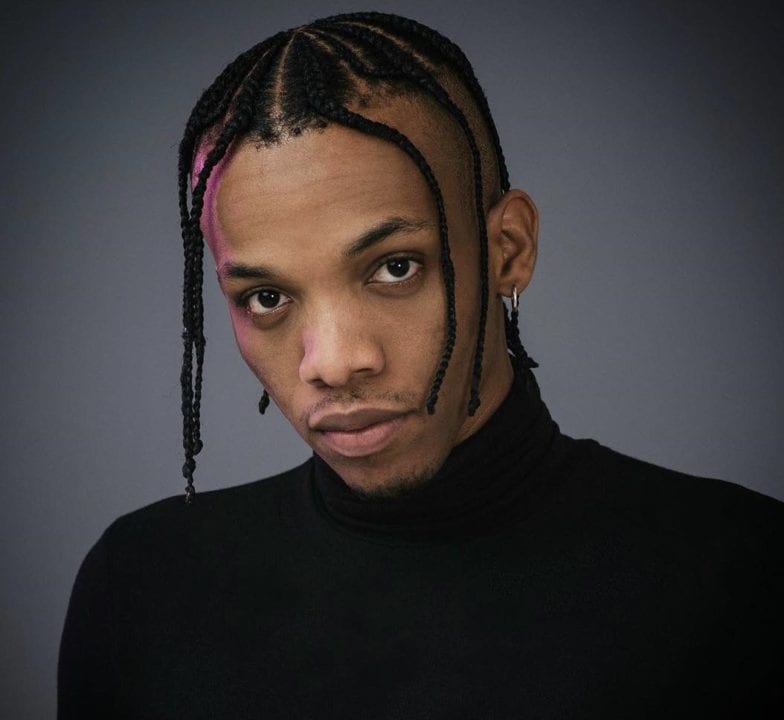 Nigerian superstar songwriter, singer and producer, Tekno Miles released his long-awaited debut album 'Old Romance' today, 11th of December 2020. As we get into it, here's a thorough compilation of what we consider to be the 10 Best Songs of Tekno Miles.
Alhaji Tekkino as he also referred to, is undoubtedly the only artist in Nigeria with the most hit singles without releasing an album. For 7 years, his creative ingenuity, feel-good vibes, catchy melodies, and spontaneous dance moves have been a crowd-pleaser indeed.
Without a doubt, nobody does it like Tekno, his unmatched and unique way of delivering on fast, mid or slow tempo songs on whatever subject matter he sings about, the self-acclaimed African Golden Boy always delivers.
Having released a number of good chunes for 7 years, this list is narrowed to what we consider to be his 10 best songs, based on song popularity, impact, and wide acceptance.
READ ALSO: Tekno's Performance In Lagos Shows How Underrated He Is
While we enjoy Tekno long-awaited debut studio album 'Old Romance' which was released today and having considered all his amazing body of works after a thorough selection process, here are what we have considered as the 10 Best Tekno songs.
PANA
This monster hit single 'Pana' produced by Krizbeatz was released on the 22nd of July 2016 and was arguably the biggest song in Nigeria that year and still went on to top music charts the following year.
With the official video surpassing 140 million Youtube views, Pana was not just a Nigerian hit song but a continental hit song and was nominated at the Nigerian Entertainment Award for Best Single of the year in 2017.
Baby, Pana, They say you like wahala oh

Eh, I getti wahala oh, Baby, Pana
2. DURO
This monster hit single 'Duro' is a love song which was produced by Dj Coublon and was released in 2015. The song popularity became so big and increased his fan base. Subsequently leading to the remix of the monster hit single 'Duro' with his fellow industry mates Phyno and Flavour in November of the same year.
The music video was shot by Patrick Elis. 'Duro' won the Best Pop Extra Video category of the 9th Nigeria Music Video Award in 2015, and also got nominated in the Hottest single and Best music Video Of the year category of the 2016 Nigeria Entertainment Award.
Baby Duro, I go show you love wey you never see, Kpalanga!
3. WHERE
Under Made Men Music, this highlife feel-good chune 'Where', was produced by label mate, Selebobo and became a hit song upon release on the 4th of March 2016.
Tekno through this song expressed his intentions to marry a beautiful lady and therefore requested for her parents so he could perform the marriage rites. The music video which was shot by Patrick Elis and it had Tekno showing off his dance moves and romantic gestures.
Where your mama dey, where your papa dey
4. DIANA
Diana is a mid-tempo banger that was released on the 14th of October 2016, this was a follow-up single to his previous monster hit singles released the same year.
Despite singing for Diana, however it seemed like she stood as a representation to all his female fans worldwide as Tekno was sending out his shootout to Tanzanian, Kenyan, Cameroon, South African, Nigerian, London Girls, American girls and so on. The music video was shot by Teejay.
Diana Diana, I want to take you away
5. DANCE
This fast-tempo song 'Dance' which was released in 2014 was Tekno's first official single under Made Men Music. It had everything a Dj needs to rock a party and 'Dance' was produced by E-Kelly
The music video which was shot by Sesan had a syncopated dance choreography and the song grew to be one of the party favorites jams that year.
6. HOLIDAY ft DAVIDO
Every superstar was once an upcoming artist and Holiday was Tekno's official debut single which featured Davido who at that time was already a fast-rising star. The song 'Holiday' was produced by GospelOnDeBeatz and was released on the 14th of April 2013 under Kay Money Entertainment.
Tekno, however, had already built a steady reputation for himself in the Nigerian music industry space before the release of his debut single 'Holiday' which came after an already impressive resume of being featured on songs by the likes of Iyanya (Ekaette) and KaySwitch (Rakaka).
7. SKELETUN
Already a megastar and certified Afrobeats hitmaker, Tekno brought his jonzing feel-good vibes and catchy melodies to this chune 'Skeletun' which was produced by Phantom and released on the 8th of October 2019.
The song was nominated by the 2019 Headies Awards for Best Pop Single. The colourful music video was shot by TG Omori.
8. RARA
The song 'Rara' was different from the regular Tekno songs as it addressed the situations within his country, Nigeria. Of which he highlighted a few issues such as unstable power supply, poverty, bad governance and so on. Rara was produced by Tekno and was released in 2016, the music video was shot by Director Q.
This song earned Tekno an Headies nomination in 2018 for producer of the year and was also nominated for popular song of the year 2017 by City People Music Award.
9. GO
This Slim Daddy himself, Tekno churned out another monster hit single 'Go' which was produced by himself and released on the 29th of July 2017 under Triple MG.
The music video of this feel-good mid-tempo dancehall tune was shot by Patrick Elis.
10. JOGODO
Tekno went retro on this song by taking us back to the hit single 'Polongo' by Nigerian music veterans and duo group, Danfo Drivers.
Jogodo is a vernacular term for smoking marijuana, however, this Polongo remake song by Tekno was about a lady. Upon release, this controversial song grew to be one of the fans' favorite. Without Danfo Drivers' consent, Jogodo was released in 2018 and was produced by Tekno.
When she come for the area, Say all the man dem jowajo

All the boys don kologo,Say let dem get dance kologo
Related