Nigerian-American Afrobeats Group YDN Releases New Short Film, 'The Thotiola Story' (Part 1)
SHARE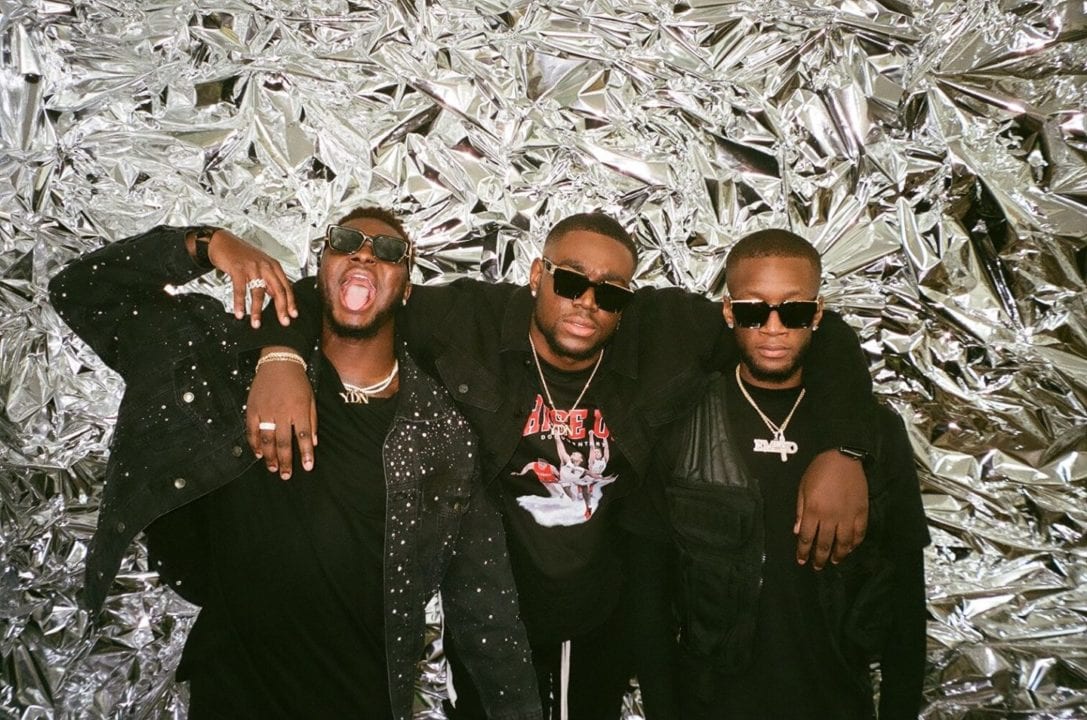 Afrobeats Entertainment Group YDN is excited to announce the release of their brand-new short film entitled 'The Thotiola Story'
The film, which was released on Thursday, May 6, 2021, highlights the controversial topic of materialism in romantic relationships and showcases the group's ability to portray everyday issues in their music successfully. Directed by YDN & Sam Okhade.
In the film, we meet Thotiola, a beautiful young woman who will do anything to obtain wealth and the finer things in life.
The storyline of 'Thotiola' begins with Thotiola at a restaurant with some of her friends. Emsho sees her and thinks they have something going; however, she eventually chooses another, flashier man.
Emsho proceeds to pick up his food and leaves the restaurant. While he is outside, he spots Thotiola and the man cuddled up on his old beat-down Toyota Corolla. Emsho proceeds to walk towards his Rolls Royce truck, much to Thotiola's shock.
After this, she finds out about Emsho being a member of a famous group (YDN), and she feels compelled to do whatever it takes to get ahold of him. The story follows Thotiola as she meets up with a witch, who casts a spell on the group.
The YDN group consists of three Nigerian members who were raised in Los Angeles. Alexander Akingbulu (Bulu), Muski (Jamiu Akinbile), and Emsho (Ayodeji Emmanuel Shodiya) they are in their early twenties and grew up together. They assembled the group and began making music in 2018. They have released many popular singles, including 'Powa', 'Aura', 'Thotiola', and 'Malo'.
The group has been involved in shows with mega Afro beats stars like Davido and Kizz Daniel as well as Nigerian hip-hop stars, Olamide, Teni, Zlatan, Mayorkun, and Reekado Banks. The group started gaining popularity when Nigeria's top disc jockey, DJ Tunez, noticed the song 'Thotiola' while touring with the group during his visit to Los Angeles.
The Afro-beats group YDN, short for Young Determined Nigerians, is a vibrant fusion of American and Nigerian vibes. These three talented young men are passionate about high-quality music, art, and culture. YDN creates a combination of Afrobeat, R&B, Rap, and Soul with a Nigerian and Los Angeles twist to it, making it an original genre.
'Thotiola' is a short film and song that a significant number of men can relate to. The visuals are clean, and the rhythm is upbeat, with catchy lyrics and smooth vocals.
You can join the YDN movement by following them on Twitter @YDN_ENT, and Instagram @YDN_ENT. The short film 'Thotiola' can also be found on YouTube. Additionally, the 'Thotiola' single has been made available on Spotify, Soundcloud, Deezer, Amazon Music, and Apple Music.
Watch the Official video of Short Film 'The Thotiola Story' Part 1 by YDN
Get updates as they drop via Twitter and Facebook