First Afrobeat Self-Produced/Self-Directed Song/Video To Smash 1 Million Youtube Views In 2 Weeks
First Afrobeat self-produced, self-directed song/video to smash 1 Million Youtube views in 2 weeks.
Released on the 31st day of July, 2022, the music video for a song off his thirteen-track debut album of the same title, now has over one million (1,000,000) streams on the popular American online video sharing and social media platform, just two weeks prior to its official release date.
Being a native of Edo state, Omili is surely following in the footsteps of his fellow statesmen within the celebrity world with the likes of DJ Neptune, IK (Big Brother), Johnny Drille, Rema, Waje and so much more who come from the same geo-location, also doing well for themselves – signed on to Starzhood Entertainment Ltd., Omili boasts of being the first Nigerian Afrobeats artiste/producer, based in Toronto, Canada, to have written, composed, produced and also written the script and directed his own music video and achieving the one million stream milestone within two weeks of it's premiere.
The Afro-Pop recording artiste and music producer uses Music as a tool for promoting cultural heritages, unity in diversity, beauty and community love, with a vision to inspire and sign young talented acts, using his global fan-base and record label as a platform.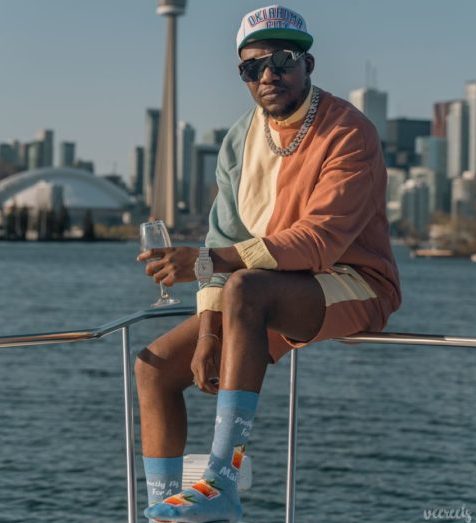 His thirteen-track album, "Not Sorry," was released on the 24th of July, 2022, and is currently enjoying stream plays with the likes of "Not Sorry," "Mose," and "Stamina," doing exceptionally well on streaming platforms – with his current one million Youtube views milestone, Omili is set to continue to hone his craft as his story shares similarities with the "Buffalo Soldier" song by the late legend, the Jamaican singer, Robert Nesta Marley, popularly known as Bob Marley.