Kenny Royals claims his music legacy with 'Igbo Amapiano'
SHARE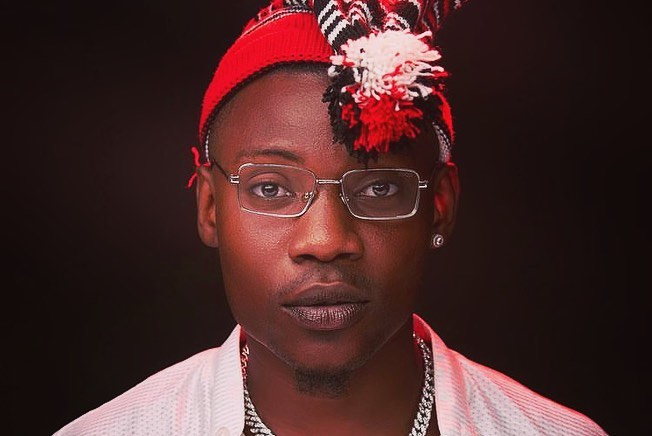 New genres of African music are continually emerging in the vibrant and ever-changing world of African music, capturing audiences with their own beats and rhythms.
Igbo Amapiano is one such genre that has swept Nigeria and the entire African continent by storm. A remarkable singer named Kenny Royals has come out in the midst of its recent success, claiming to be the genuine pioneer of the Igbo Amapiano fusion. Today, we look at Kenny's life and the origins of this musical revolution.
A Creative and Artistic Journey
Kenny Royals, a talented Nigerian musician, is no stranger to the music scene. He was among the first performers to explore the merging of traditional Igbo sounds and the fashionable Amapiano genre, having developed his skills over the years. Kenny recorded a single in 2022 that would permanently associate him with this breakthrough musical endeavor, aptly dubbed "Igbo Amapiano."
Kenny Royals, an artist determined to push limits and explore unexplored territory, teamed up with BNYC Entertainment to go on his Igbo Amapiano journey. The record label recognised the potential of this innovative genre and completely supported Kenny's artistic vision, allowing him to bring it to a wider audience.
The Igbo Amapiano Movement and an Ode to Artistry
Although Kenny Royals claims to be the original pioneer, he appreciates the contributions of his other comrades who have helped to popularise Igbo Amapiano sound. Rather than a rivalry, Kenny wishes to appreciate the artistry and ingenuity that have propelled this genre to new heights. His goal is to share his music with the public as a tribute to the genre's growing popularity and the community that has embraced it.
The catchy beats and harmonic blend of traditional Igbo elements with the modern Amapiano sound enthralled fans as word spread about Kenny Royals' pioneering fusion. With the growing desire for this one-of-a-kind musical experience, Kenny's pioneering contribution quickly gained recognition and admiration from both fans and reviewers.
Kenny Royals collaborated with VerseOne Distribution to ensure that his original Igbo Amapiano work reaches a global audience. His music was released and distributed in 2022, and it is now loved by music fans all worldwide.
Kenny Royals and his claim to be the first Igbo Amapiano pioneer exemplify the force of artistic vision as well as the ever-changing character of African music. As this genre continues to enchant millions of people, we are reminded of the importance of appreciating creativity, collaboration, and the great diversity of musical expressions. Kenny's journey acts as an inspiration for budding artists, urging them to venture into unexplored territory boldly and make their mark.
If you haven't heard Kenny Royals' original Igbo Amapiano fusion, we encourage you to do so now. Join the movement that embraces the beauty of cultural fusion and boundless artistry. Accept the rhythm and allow the beats to take you on a musical journey unlike any other. Listen to the original Igbo Amapiano song and join the revolution.
Kenny Royals Igbo Amapiano is Distributed Exclusively by VerseOne Distribution
Listen to the original Igbo Amapiano song here https://verseone.ffm.to/amapiano or you can listen on Spotify
Watch One-on-one With Kenny Royals
Related