Watch Zlatan Ibramovich's Message to Messi, Mbappe and Neymar
AC Milan forward player, Zlatan Ibrahimovic has sent a message to the Ligue 1 and everyone that cares about the league.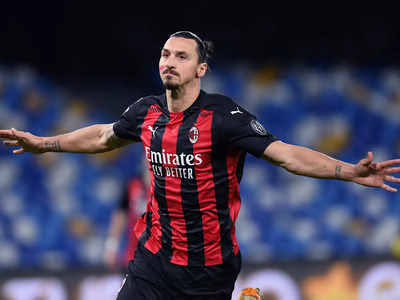 He was speaking in an interview with Canal+ where he said the French Ligue 1 had not been the same since he left. According to him, no one has given the league the type of news and headline he gave it even with the arrival of Messi, Mbappe and Neymar.
Since I left France, everything is going down. You have nothing to talk about anymore. France needs me. I don't need France. Even if you have Mbappe, Neymar and Messi, it doesn't help you. Why? Because you don't have God. There's no denying Ibrahimovic is one of the most entertaining footballers of his generation.
Ibrahimovic moved away from PSG; Mbappe, Messi and Neymar have all arrived at the Parc des Princes. The trio have been the most exciting strike forces in European football, scoring 43 goals between them in all competitions this term.
The 41-year-old has scored more than 500 goals at club level and won league titles in the Netherlands, Italy, Spain and France. He's also won trophies in England.
WATCH: