World Cup Qualifier: South Africa Call for Match to be Replayed Against Ghana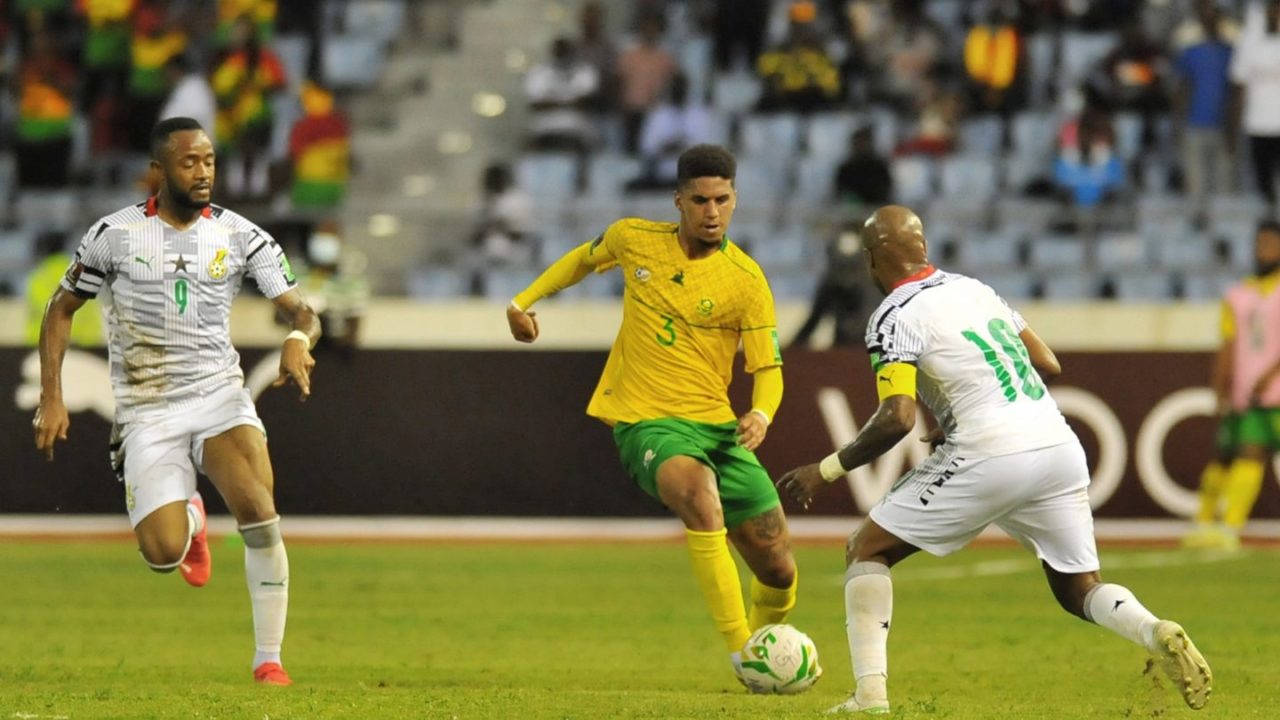 The South African Football Association have demanded that the FIFA World Cup Qualifier played against Ghana on Sunday, November 14th, 2021 should be replayed.
Leicester City defender, Daniel Amartey dived in South Africa's penalty area to earn his team a penalty which eventually was the winning goal for the Black Stars of Ghana.
According to reports from Times Live, the chief executive of the South African Football Association, Tebogo Mothlante blasted the referee in a postmatch conference after the game.
Justice needs to be served and the match replayed. The match officials decided the game, which is not supposed to happen. We will write to the Confederation of African Football ( CAF) and FIFA, asking them to investigate how the game was handled. We have already told the match commissioner in Ghana that we will be making a formal complaint. We were very disheartened by the actions of the match officials.
A similar incident occurred during the 2018 World Cup qualifying game which involved South Africa and Senegal where a penalty was awarded to the rainbow nation. An appeal was written to FIFA and the match was replayed.
We are looking at the precedent where FIFA ordered us to replay Senegal and we think the same decision should be taken regarding the Ghana game.
Ghana and South Africa both finished on the same points and same goal difference but the West Africans qualified to the next phase on the number of goals scored.
Related