The undisputed middleweight UFC Champion, Israel Adesanya is popularly known as the style bender defended his title by beating Robert Whittaker in a thrilling fight at the UFC 271 fight.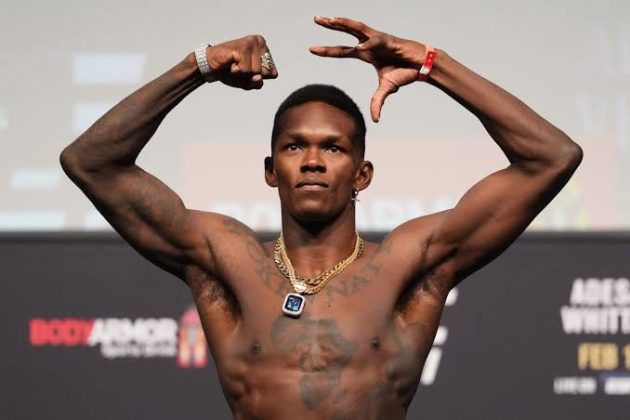 READ ALSO: CHELSEA WINS FIFA CLUB WORLD CUP FOR THE FIRST TIME IN THE CLUB HISTORY
Adesanya gave his supporters a lot to celebrate and cheer about during the fight which was fought in the early hours of Sunday, February 13th, 2022, in Houston, Texas. The Nigerian came into the fight losing just one fight which came early last year ( 2021) when he fought Jan Blachowiz for the light heavyweight title and lost via unanimous decision.
Adesanya won the fight in unanimous decision by the judges .The style bender dominated most of the fight as he was calm and gave the right kicks and punches to Whittaker.
The last tile both fighters met was on October 9th, 2019 in Melbourne, Australia, where Adesanya dethroned Whittaker in the presence of the largest UFC audience in UFC history at the UFC 243 in 2019.
Adesanya has the longest winning streak (11) in the UFC middleweight Championship and also has the highest number of knockouts in this division.