#Tokyo2020: Blessing Okagbare Blasts The Athletics Federation of Nigeria
SHARE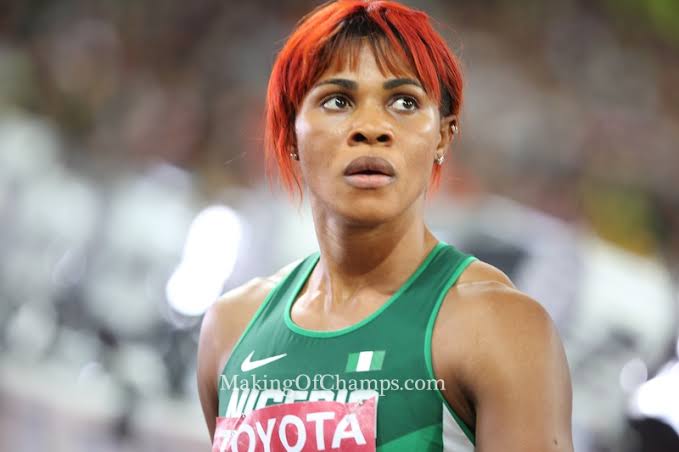 Nigerian Track and Field Athlete, Blessing Okagbare, has blasted the Athletics Federation of Nigeria over the negligence of passing vital information to the ten Nigerian Athletes banned from participating at the Games by the Athletics Integrity Unit on Wednesday, July 27, 2021.
She believes the affected Athletes who were based in Nigeria did not get the proper information they needed before going to Olympic Games in Tokyo.
Okagbare made this statement via her official Twitter account on Thursday, July 29th, 2021. She said,
If anyone who does not know the sports or has no passion for the Athletes, then such a person has no business being an administrator.

The Sports system in Nigeria is so flawed, and we the Athletes are the ones who receive the end of the damages.
Ten Nigerian Athletes were earlier banned for not observing no-notice out-of-competition tests (urine and blood) which are to be conducted not less than three weeks apart in the ten months leading up to a major event.
READ ALSO:10 NIGERIAN ATHLETES BANNED FROM OLYMPIC GAMES 
These are the athletes affected by the ban Ruth Usoro (Jumper), Favour Ofili (Sprinter), Chioma Onyekwere (Discus), Annette Echikunwoke (Hammer), Chidi Okezie (4x100m women), Rosemary Chukwuma (100m), Glory Patrick (4x400m mixed relay), Yinka Ajayi (4x400 mixed relays) and Tima Godless (4x 100m relays)
This decision will be a blow for Nigeria as the chances of winning any medal at the Games just got reduced. The Athletics Federation of Nigeria is yet to make an official statement as it concerns the situation.
Related