Antonio Rudiger Hints at Future Career Plans | SEE DETAILS
January 22, 2022 | 1:26 PM
In an exclusive interview, Antonio Rudiger spoke about his last six months left on his contract at Chelsea and other clubs' interest in the defender.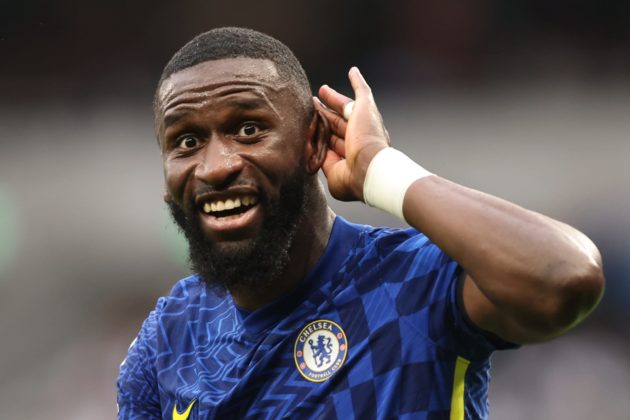 Since the January 2022 transfer window opened, several talks have been ongoing with regards to the future of the in-form Chelsea center back, Antonio Rudiger. It was revealed that Antonio Rudiger had only six months left on his contract at Chelsea and would be open to a possible move in the summer.
Key clubs like Barcelona, Real Madrid, Paris Saint-Germain (PSG), Bayern Munich, and Juventus are all closely monitoring the situation and some have opened talks with Rudiger's representative.
READ MORE: Thiago Silva Extends Contract with Chelsea
Rudiger, however, reaffirmed his stance at the club. He stated that he was in no hurry to sign a pre-contract agreement as he still remains committed to the cause at Chelsea.
He, however, emphasized the fact that his move would be dependent on numerous factors he would have to consider and that his team is currently still in talks with Chelsea FC in regards to his stay at the club. Chelsea Head Coach, Thomas Tuchel, stated that it would be a good thing to still have Antonio Rudiger at the club and he hopes things get settled.