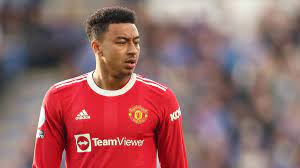 Manchester United's manager, Ralf Rangnick, has confirmed that England's forward player, Jesse Lingard has returned to the team.
Lingard was in the middle of the transfer saga during the January transfer window. According to reports from Manchester United, the player wanted to leave the club because of the lack of playing time.
Rangnick was speaking in a press conference ahead of Manchester United's Premier League game against Burnley at the Turf Moor on Tuesday, February 8th, 2022.
We have to look forward now, there are no problems between me and Jesse. I am very happy to have him in the squad. He knows I would have been willing to let him go at least until issue with Greenwood came up.
Lingard is expected to have more playing time because of the absence of Mason Greenwood who is currently suspended by the club.