I Would Have Killed Myself for Sir Alex Ferguson - Javier Hernandez
SHARE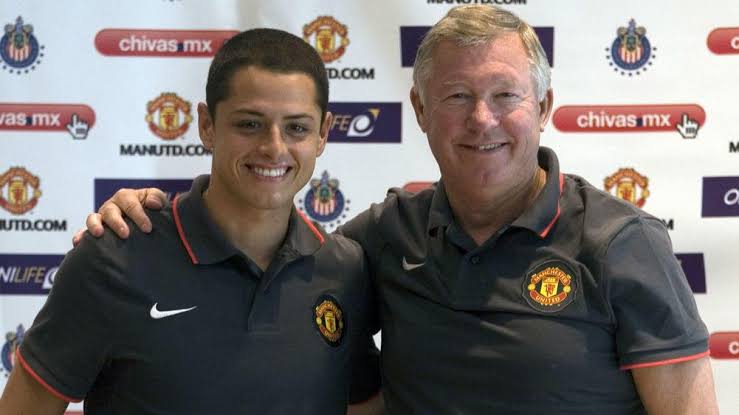 Former Manchester United Player, Javier Hernandez Chicharito, has spoken about the relationship he had with Sir Alex Ferguson when he was at Old Trafford. The 33-year-old who currently plays for LA Galaxy in the United States was speaking on a Manchester United's podcast.
READ ALSO: TONI KROOS GIVES UPDATE ON HIS INJURY |READ
Chicharito spoke about the first time they both had a conversation on the phone before they met in person. The Mexican started little games for the Red Devils, but whenever he was called upon, he always gave his all to every game.
Manchester United made the interview available on its official website on Sunday, September 5th, 2021. Chicharito said the first time he spoke to Sir Alex was one of the most complicated calls he had ever received at that point.
The coach Sir Alex Ferguson came, and it was one of the most complicated calls, his Scottish accent, and in that moment I wasn't aware of that language, so it was so complicated to understand, so you could see me pushing the phone.

You have to imagine, he was speaking from Manchester and I was in Guadalajara. It was the first time we'd spoke. Imagine the connection, too, so I was never in my life so focused on a phonecall. It was great; it was amazing and then when I arrived to the presentation he wanted to have dinner with myself and my family.
He also spoke about his relationship with Sir Alex when he officially joined the club.
The way he presented himself, the way he treated you like a human. The way he treated my family, for me it was like, yea I will kill myself for this manager inside the pitch, for sure. For sure!

If he treats my family that way, man, I will vomit after every game if it helps him to achieve in games and championships. He was an amazing man. It's hard to believe.
Chicharito joined Manchester United in July 2010. He scored 20 Premier League goals in his debut season and was the first Mexican to play for the Red Devils. The 33-year-old played 103 games for Manchester United and scored 37 goals.
Related