I Think I Am the Best Player in the World - Zlatan Ibrahimovic
SHARE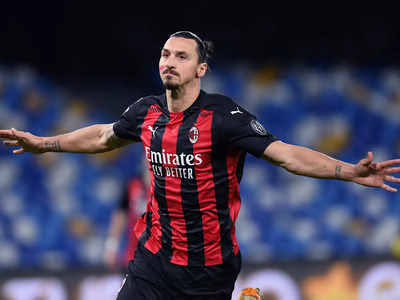 AC Milan striker, Zlatan Ibrahimović, believes there is no player in the world that is better than him. The Swedish international believes he is the best player in the world. He has always believed that individual trophies do not give a better judgment of a better player.
READ ALSO: CRISTIANO RONALDO'S MESSAGE TO MANCHESTER UNITED FANS AHEAD OF HIS DEBUT
Ibrahimovic believes winning the Balon d'Or does not determine who is the best player in the world. According to reports from Goal on Friday, September 10th, 2021.
He has been playing top-flight football for the past 22 years across seven countries, which include AC Milan, Inter Milan, Barcelona, Manchester United, Paris Saint-Germain.
If you are talking about intrinsic qualities, I have nothing less than them. If you look at the trophies, yes, I didn't win the Champions League.

But I don't know how you calculate it. I'm not obsessed with it. Because when you do good things collectively, the individual follows. The individual cannot be good if the collective is not good.

Do I miss the Ballon d'Or? No, it's Ballon d'Or who misses me! Deep down, I think I'm the best in the world. I don't think it's relevant to compare players with each other.

Everyone has played in their generation, with different teammates. It's difficult to compare. I think everyone has their story and should face it.
Zlatan might have not won a lot of individual awards, but he has won trophies with Manchester United, Inter Milan, AC Milan, Barcelona, and Paris Saint-Germain.
Related