I Substituted Messi for the Good of the Team - Pochettino
SHARE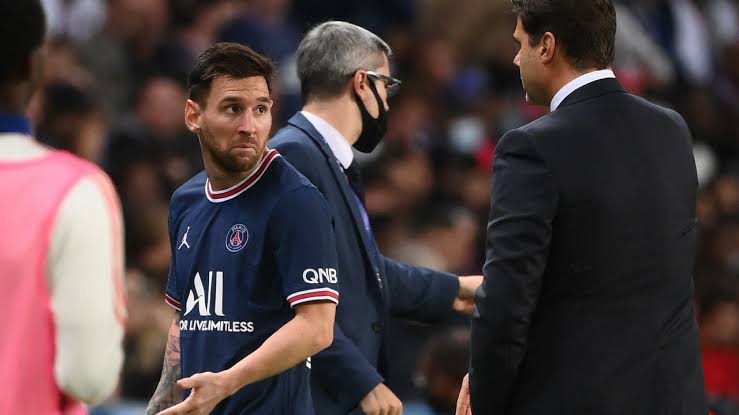 Manager of PSG, Mauricio Pochettino, has spoken about his decision to substitute Lionel Messi during the second half of the game against Lyon. The French man said Messi did not have any issue with the decision.
READ ALSO: FIFA TO HOLD SUMMIT TO DISCUSS HOSTING THE WORLD CUP EVERY TWO YEARS
Pochettino spoke after the game confirmed that his decision was best for the team, according to Sky Sports News. Messi did not find the back of the net after playing 75 minutes in his first game at the Parc des Princes on Sunday, September 19th, 2021.
The Argentine his the woodwork in the first half but could not get his first goal in a PSG jersey. Mauro Icardi scored the winning goal of the game in the 92nd minute after the 35-year-old was substituted.
I think we all know we have great players in this 35-man squad. Only 11 can play, we can't play more. The decisions in the game are made for good of the team and each player.

Every coach thinks about that. Sometimes it works, sometimes it doesn't. Sometimes players like it and sometimes they don't. At the end of the day, that's why we are here.

These are decisions that have to be made by the coach. As for his reaction, I asked him how he was, he said he was okay. That was it. That was our exchange.
Messi has featured in three games for PSG, but he is yet to score a goal. The Ligue 1 team maintains their 100 percent record in the league with 18 points.
Related