5 Records Vincent Aboubakar Broke or Equalled at the African Cup of Nations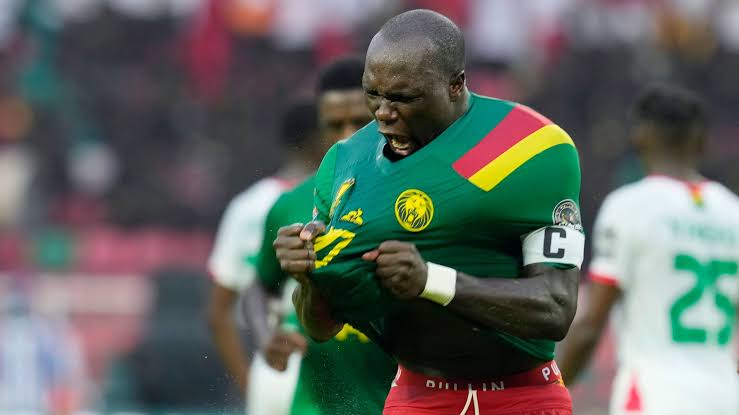 The forward man of the Indomitable Lions of Cameroon, Vincent Aboubakar who emerged as the highest goal scorer at the just concluded Africa Cup of Nations broke and equalled some records at the competition.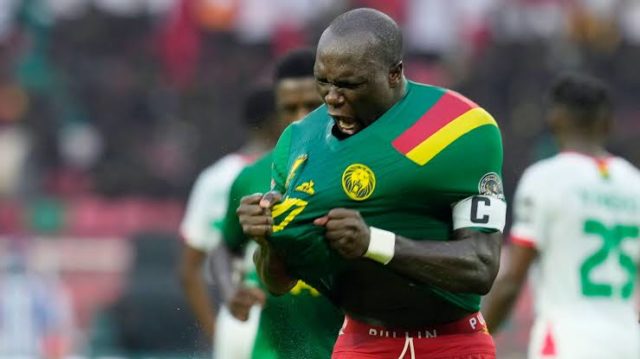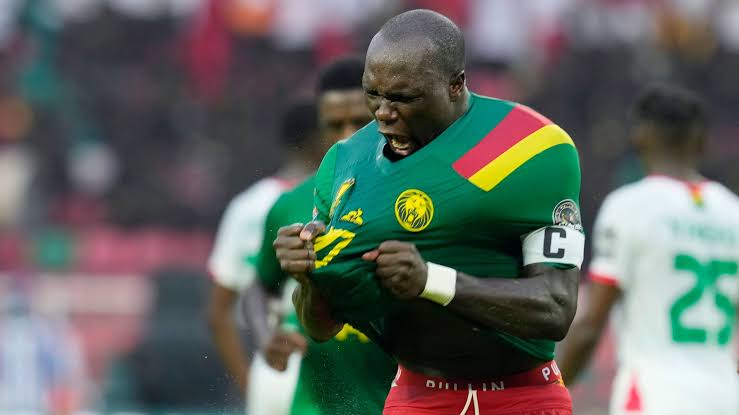 Notjustok has put together five records that the 30-year-old broke or equalled at the competition.
(1) Aboubakar is the first player to score more than five AFCON goals this century.
The Al-Nassir striker who scored eight goals at the just concluded Africa Cup of Nations, saw him break the record which was held by Samuel Eto'o ( 2006&2008) Shaun Bartlett (2000) , Egypt's Gedofond (2010) and Nigeria's Odion Ighalo (2019). The quartet scored five goals at these competitions. Aboubakar becomes to first man to break this record since the year 2000. The current record is held by Congo Ndaye Mulumba, he scored 9 goals at
( 2) He Broke Patrick Mboma's Record:
Aboubakar scored eight goals at the end of the competition, surpassing the record held Mboma. The former Cameroon striker ( Mboma) was the fourth-highest goalscorer for the Indomitable with 33 goals to his name. Aboubakar's eight goals at the AFCON took his goal tally to 35 goals. Samuel Eto'o tops the list with 56 goals followed by Francois Omam-Biyik who scored 45 goals, Roger Mila is in the third position with 36 goals while Aboubakar is in the fourth position with 35 goals, Mboma complete the top five with 33 goals.
(3) He Beats Samuel Eto'o Record:
Aboubakar became the first Cameroonian at the Africa Cup of Nations to score in more than three consecutive games at the tournament. Eto'o held the record when he scored in three straight games at the 2008 edition of the competition. Aboubakar scored in all games of the competition aside from the semi-final game against Egypt at the 2021 edition.
(4) He Broke Roger Milla's Record:
Aboubakar became the first player to break Roger Milla's record of the number of goals scored by a Cameroonian. Milla scored 7 goals at the edition of the AFCON. Vincent has now broken the record by scoring eight goals.
(5) He Equals Cameroon's group strange Record:
Aboubakar joined the list of Cameroonians who have scored a goal in the three games at the group stage of the competition. Roger Milla scored in every group game at the 1986 edition. Others on the list are Alphonse Tchami in 1998 and Samuel Eto'o at the 2006 and 2008 edition.
Related