Francesco Totti Makes Shocking Revelation About His Personal Life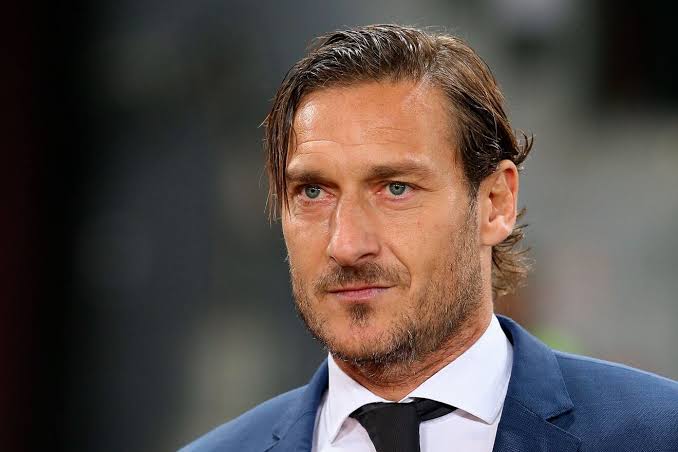 A legend of Serie A side, AS Roma, Francesco Totti has made a big revelation about his private life.
CHELSEA GIVE UPDATE ON CHAMPIONS LEAGUE GAME AGAINST SALZBURG
The one club man as he is popularly referredd explained the reason why his marriage broke down and how he has been dealing with depression in an interview he made with Marca. According to Totti, Ilary Blasi broke down because she did not support him following his retirement from football and when his father passed away due to Covid-19.
The 45-year-old retired from football in 2007 having played all his club career for AS Roma, the player and his partner announced their divorce in July 2022.
I have lived through a difficult period, first because I stopped playing and then my father died due to Covid. I also had a strong Covid (illness) for 15 days. However, my wife, when I needed her most, was not there. It is not true that I was the first to betray. I said I was not going to speak and I did not, but I have read too many hoaxes in recent weeks. Some have even made my children suffer. In September of last year, the rumours began to reach me. Lrumoursook, Ilary has another one. Indeed, more than one. I had never done it in twenty years, nor had she ever done it with me. But when I received warnings from different people, whom I trust, I began to suspect. I looked at her cell phone and I saw that there was a third person, who acted as an intermediary between Ilary and another.
Totti married the TV presenter in 2005 and the couple are blessed with three children.