Emma Hayes to leave Chelsea at the end of the 2023/2024 season
SHARE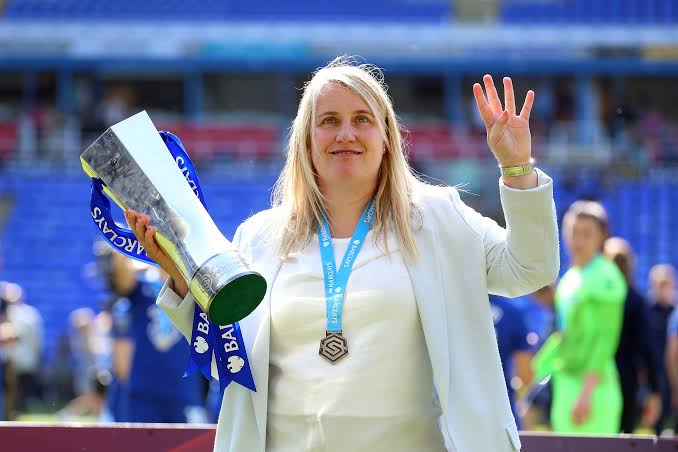 Chelsea in an official statement has confirmed that the Women's team head coach Emma Hayes would leave at the end of the season.
The statement which was released after the Blues victory over Aston Villa in the Women's Super League fixture played today, Saturday November 4, 2023, confirmed that Emma Hayes would depart from the club ahead of the 2023/2024 club football season.
The statement read, "Chelsea FC can today confirm that highly decorated Chelsea Women's manager Emma Hayes OBE will depart the club at the end of the season to pursue a new opportunity outside of the WSL and club football."
The co-sporting directors at the club, Laurence Stewart and Paul Winstanley shared their thoughts on her departure. They said, "Emma has been one of the biggest drivers of change in women's football. Her achievements at Chelsea are unrivalled and will live in the club's history forever. Given everything she has contributed to Chelsea in over a decade with the club, and the legacy she leaves behind, we would never stand in her way when she felt it was the right time to pursue a new challenge. We are pleased that she will remain with the club for the remainder of the season to give us the time to identify her successor. There will be plenty of time to celebrate Emma's many achievements at the club and to give her the farewell she deserves, but for now, as she always has been, Emma will be solely focused on making this season as successful as possible for Chelsea."
Reports indicate that the trophy winning coach might be poised to takeover as the head coach of the US Women's National team.
Related