David De Gea Speaks about his Future at Manchester United | Read
Manchester United's goalkeeper, David De Gea has committed his future to the Old Trafford club.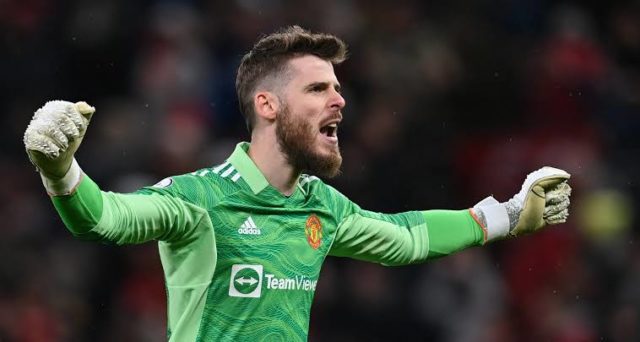 READ ALSO: GREATEST COMEBACKS IN THE HISTORY OF THE UEFA CHAMPIONS LEAGUE | SEE LIST
The Spaniard who was speaking in an interview which was reported by Sky Sports News said, he does not see himself playing for any other club. De Gea has been in amazing form since he joined the club from Atletico Madrid in 2011.
The 31-year-old was speaking ahead of the UEFA Champions League round of 16 game against his former club, Atletico Madrid on Wednesday, February 23rd, 2022.
I like the fact that iI was born in Madrid, but at the end of the day, it's just a City. Now, I feel I am from Manchester, I just feel like everyone else from Manchester. Where you are loved and welcomed is your home. I have been here for many years and obviously, anything can happen in life, in the world of football, but obviously, I don't see myself away from Manchester United. Of course, I am going back home for this tie. I am going to the club that gave me the opportunity to be who I am today. But it is just another match. Everyone wants to play well, we want to win, it's a Champions League match. Obviously, I wish Atletico all the best, but I don't know whether the fact we are playing against them is a good or bad omen. Everyone is going there to win, especially me.
De Gea's contract ends in 2023 but Manchester United has an option to extend the deal.