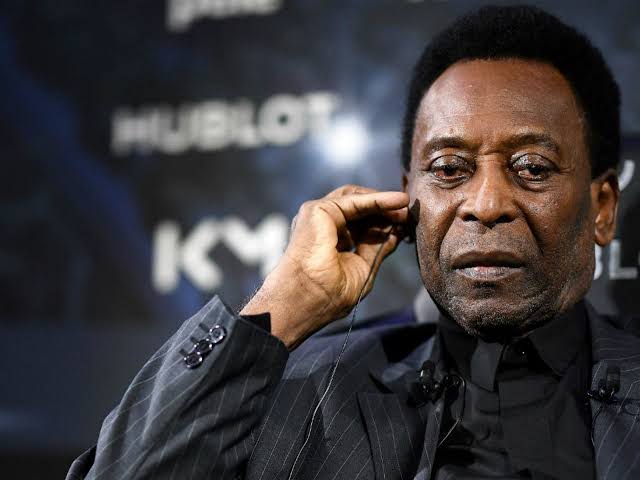 Brazil's legend Pele has been moved to the end-of-life-care in a hospital in Brazil after it was confirmed that he was not responding to treatment.
Arsenal Suffer Huge Injury Blow Ahead of the Premier League Resumption
Brazil's ex-player Rivaldo, Harry Kane and the France international forward Kylian Mbappe were among those who have been sending positive messages and good wishes to the legend.
Pele released a statement on his official Instagram post on Thursday, December 1st, 2022. According to the legend of the game, he was admitted to the hospital on his usual monthly check-up. He thanked everyone who sent his positive messages on various platforms.
However reports from the hospital on Saturday, said Pele isn't responding any longer to the chemotherapy treatment he has been undergoing since last September to treat his bowel cancer. They said he is now in palliative care and won't be subjected to invasive tests or treatment. Palliative care is for patients with potentially life-threatening diseases or conditions and end-of-life care.
Pele was admitted to a hospital in Sao Paulo on Tuesday, November 29th, 2022 to re-evaluate a cancer treatment after he had a tumor removed from his bowels in September 2021. He led Brazil to three world cup titles in 1958, 1962 and 1970