Aubameyang Speaks on the Arrival of Robert Lewandowski to Barcelona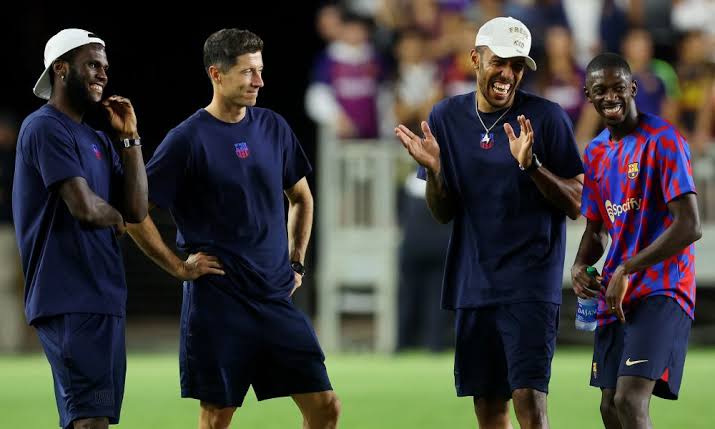 Barcelona's forward player, Pierre Emerick-Aubameyang has spoken about the arrival of his former Dortmund teammate, Robert Lewandowski to the La Liga side.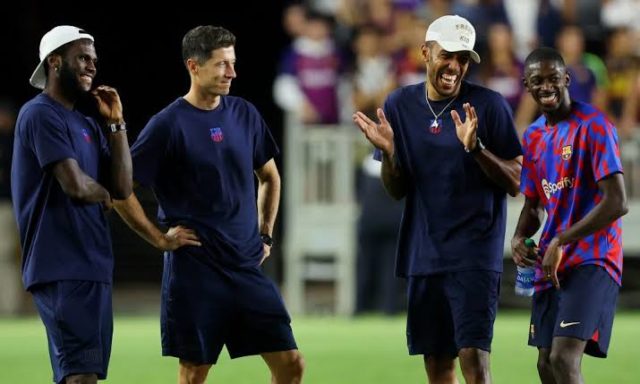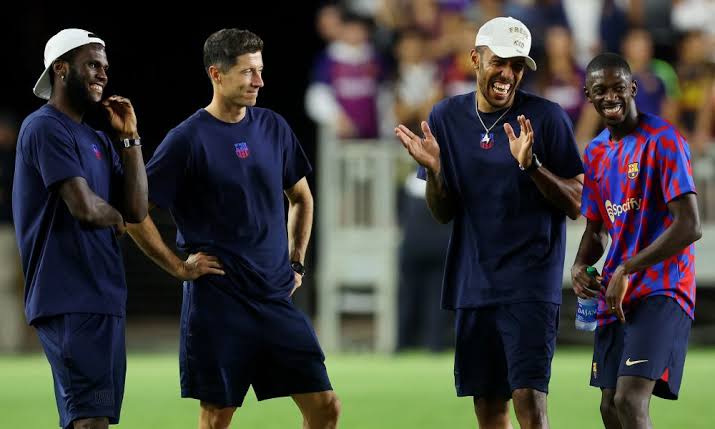 JOAN LAPORTA GIVES UPDATE ON FRENKIE DE JONG'S TRANSFER SAGA
The Gabonese was speaking to ESPN in an interview after the team's game against Real Madrid in the pre-season game on Sunday, July 24th, 2022. He also expressed his delight concerning the arrival of the Polish player at the Camp Nou.
I was really excited because I know him well we played together at Dortmund and had some nice times over there. I was just happy and when this was official we are reunited. And we had some fun words about the past, but I'm really happy because this is how Barcelona will compete, with great strikers and that's what this club is all about. Obviously, I think we have more experience. We can maybe do better than the past in Dortmund I am sure about that. Personally, I will try to give my best and I'm sure he will do it. We will hope we have better numbers than in the past. The club did an incredible summer in terms of new players.
Lewandowski joined Barcelona from Bayern Munich on a two-year deal which will see him remain with the Cataluyna club until the summer of 2024.