Wizkid Features Justin Bieber & Tems on 'Essence Remix'
SHARE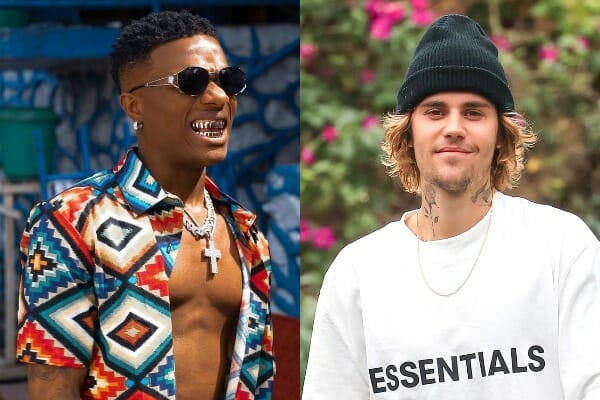 Nigerian international superstar Wizkid has released the official remix of his smash hit record, "Essence." This time, he collaborates with Justin Bieber and of course, Tems.
Artiste Name: Wizkid
Song Title: Essence (Remix)
Featured Artists: Tems, Justin Bieber
Producers: Legendury Beatz, P2J
Genre: Afrobeats
Country: Nigeria
Year: 2021
Days after he sold out tickets for his 02 Arena show in London which he did in 12 minutes, Wizkid brings more good news. It is a wonderful time to be a fan of Wizkid I guess, the FC is basking on pure happiness and joy this season.
Albeit the success of his internationally acclaimed record "Essence," Wizkid wants the bar raised. The Starboy Entertainment frontier takes it to a new level as he enlists Canadian superstar, Justin Bieber for the song, alongside Tems.
RELATED: Tems - For Broken Ears (EP)
With the previous version sitting at number 59 on the Billboard Hot 100 chart, It is a no-brainer to expect escalation as the certified hit-maker Justin Bieber adds his sultry vocals to the masterpiece.
Furthermore, Wizkid is also set to release a deluxe version of his critically acclaimed body of work, the "Made In Lagos" album, which is expected to drop at the end of the month.
What a time to be alive!
Listen on Digital Streaming Platforms
Related