VIDEO: Sola Alabi - My Heart's Cry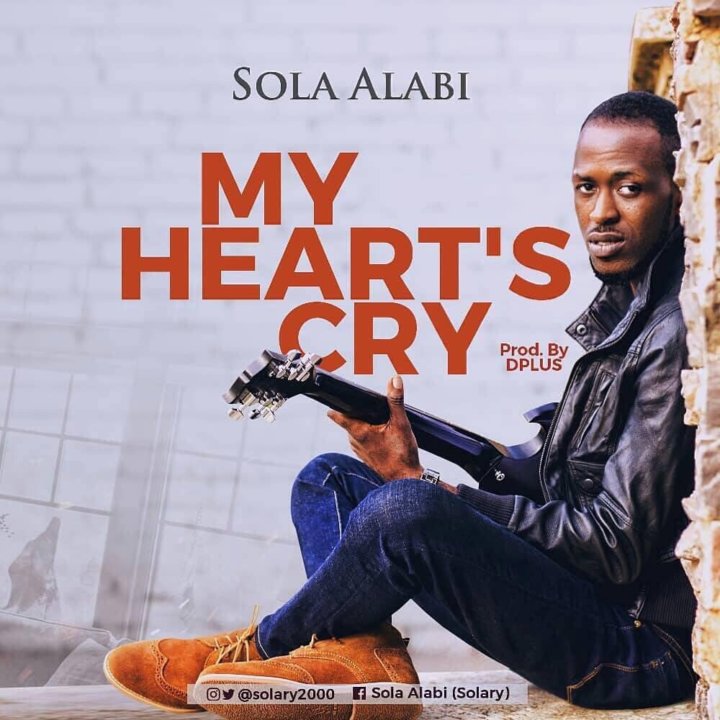 Sola Alabi officially hits the music scene with his highly anticipated debut single 'My Heart's Cry'
Alabi Olusola, a graduate of Biochemistry from Ekiti State University is fondly called 'Solary'.
He is a Nigerian professional guitarist, singer and songwriter and a musician at The Elevation Church NG.
He also works as background musician with various artistes like Glowreeyah Braimah, Ige, Folabi Nuel etc.
He now has a brand 'Sola Alabi' with a vision to empower and entertain through his clean and great contents.
The story as shared by Sola Alabi; "The song 'My Heart's Cry' was born out of a season in my life when I needed help and nothing showed forth, even the connections I had couldn't help me. But GOD came through for me in His time. This is a song of hope for as many hearts that are crying for help and to encourage them to turn their attention to God.
I hope the song blesses you as it has blessed me"
DOWNLOAD AUDIO
http://www.boomplaymusic.com/share/music/1605159
WATCH VIDEO

CONNECT ON SOCIAL MEDIA:
Instagram: @solary2000
Twitter: @solary2000
Facebook: Sola Alabi (Solary)