Elveektor teams up with Louis Fego, Jerzeyson & Daisy to deliver new single, 'For Peace'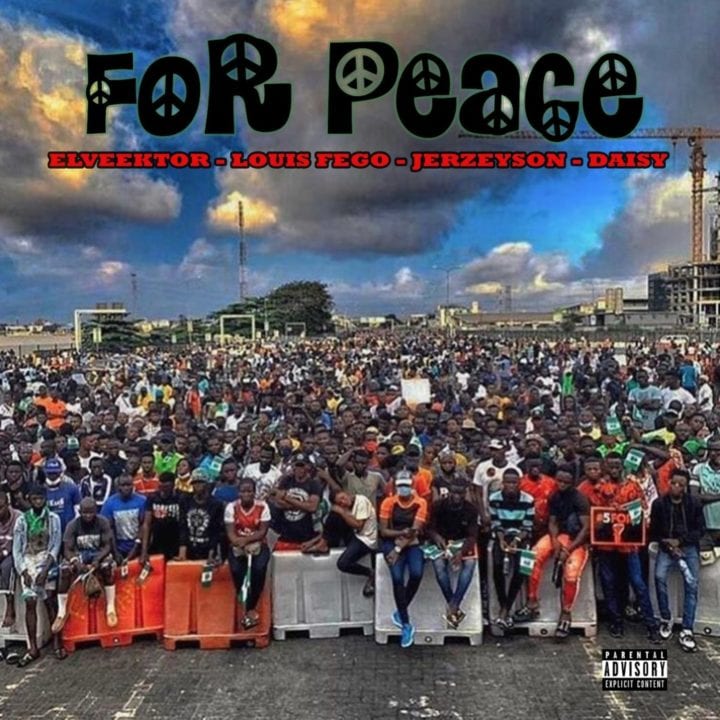 Elveektor teams up with Louis Fego, Jerzeyson & Daisy to deliver new single, 'For Peace'
Highly gifted Nigerian rapper, Elveektor lends his voice against police brutality with "For Peace" alongside Louis Fego, Jerzeyson and Daisy.
RELATED: Emiboy feat. Teni - I Go Pay
The End SARS or #EndSARS protest is a decentralized social movement against police brutality in Nigeria. The slogan calls for an end to the Special Anti-Robbery Squad, a notorious unit of the Nigerian Police with a long record of abuses.
Check it out below and share your thoughts.